Compared to Khanjar Daytona, perhaps less poplar but a cool and rare watch is UAE Daytona what is called Eagle.
Many people still remember the one from Phillips "start stop reset"auction that got sold for CHF 605K. That piece is simply insane, coming with box and paper and even the condition is unbelievably NOS.
Luckily I had a chance to take a look at another UAE daytona ,which is only one serial number away from the one sold by Phillips.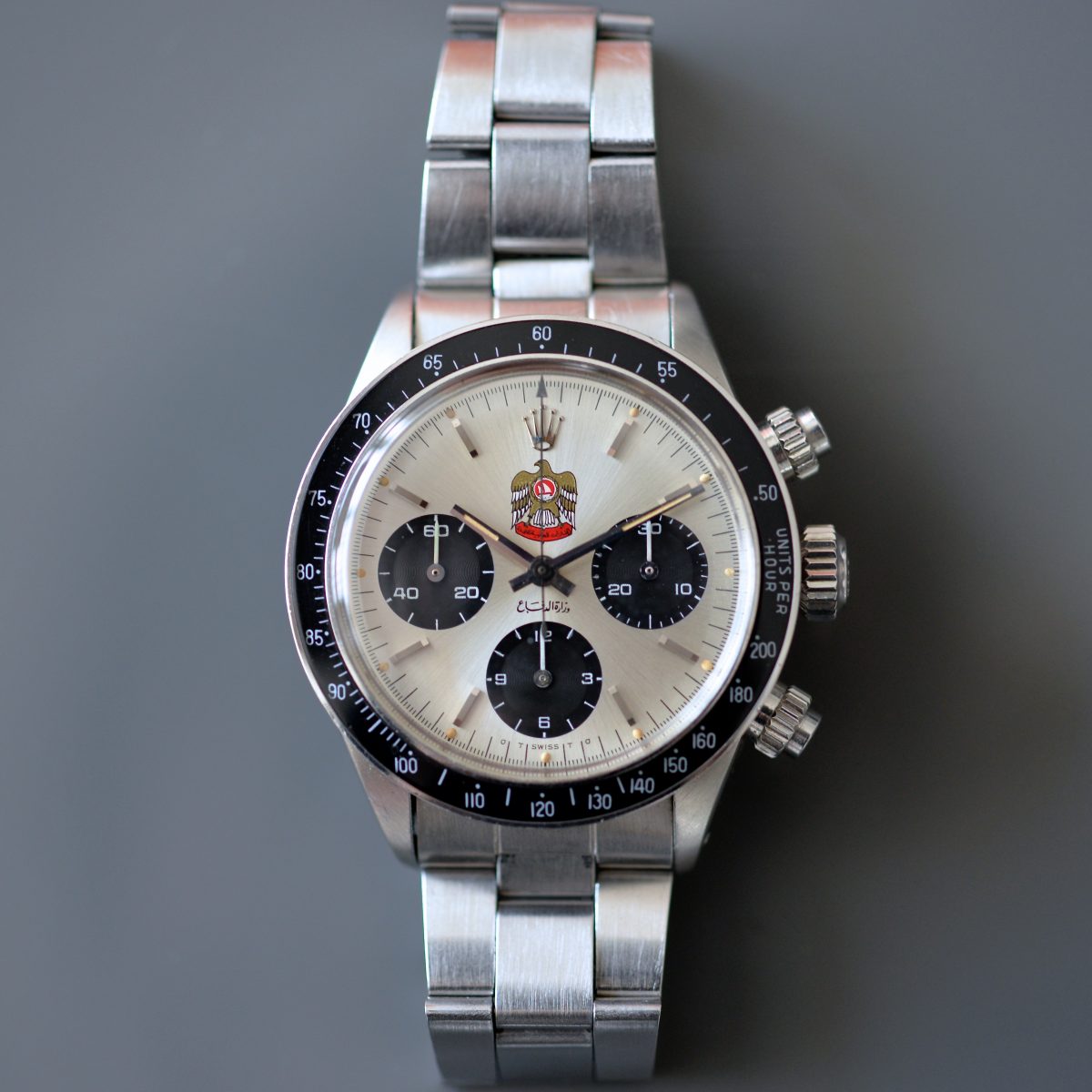 6263 "UAE DESERT EAGLE"
What's so interesting is that UAE Eagle Daytona only comes with a silver dial. No black versoion has been discovered yet. The market would go crazy if someone found 6263 eagle with black dial all confirmed. Correct pushers are surely MK2, regarding to their serial number.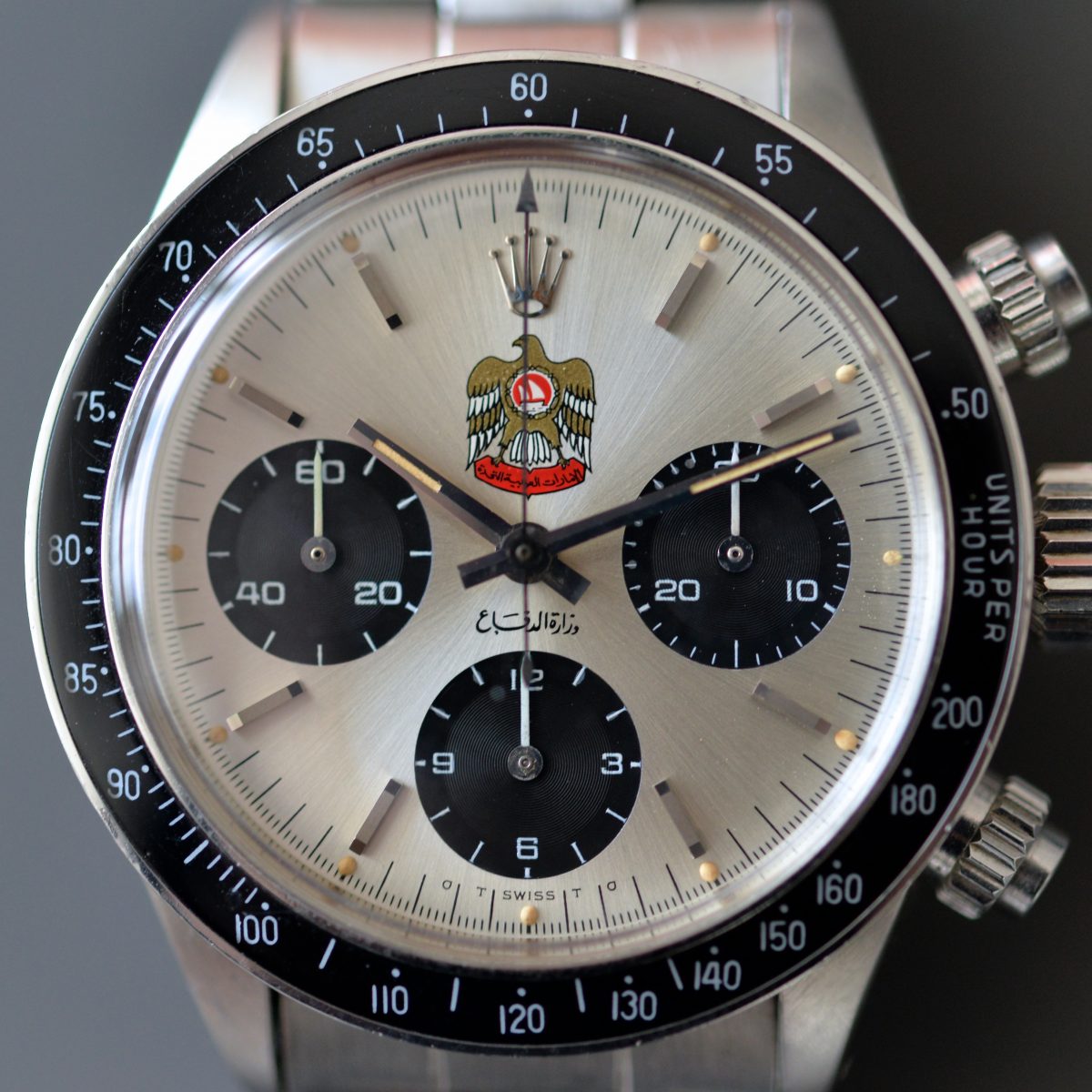 Attractively the Eagle logo at 12 is very large, making an impact and a difference to other Daytona models. In addition to that some of you guys may have already noticed that Eagle never come with Rolex Oyster prints on the dial, which means there is only Eagle logo. This is completely dissimilar and creating a good impression of the Middle East.
Using a loupe and looking closely,  we can see that the printing of the Logo is very detailed which is associated with Rolex's hard work back then. I'm very sure that is one of most fascinating points of this Middle East dial.
In the market early 6263 like RCO, Panda PN MK1 and MK2 have always been high-profile with top popularity as you know but I think what's coming next is definitely Middle East watches like Eagle and khanjar as they are so special. Let's see how they do in the near future.