If you have been collecting vintage watches, you might have heard every collector call Panda PN. what's exactly that ? The answer is pretty easy. It's a white PN in white and Black color.
As many of you guys know that last two panda 6263 were sold for over USD 500K at both Christie's and Phillips, market may soon start to focus on another panda that is 6264 with red daytona at 6 as next one.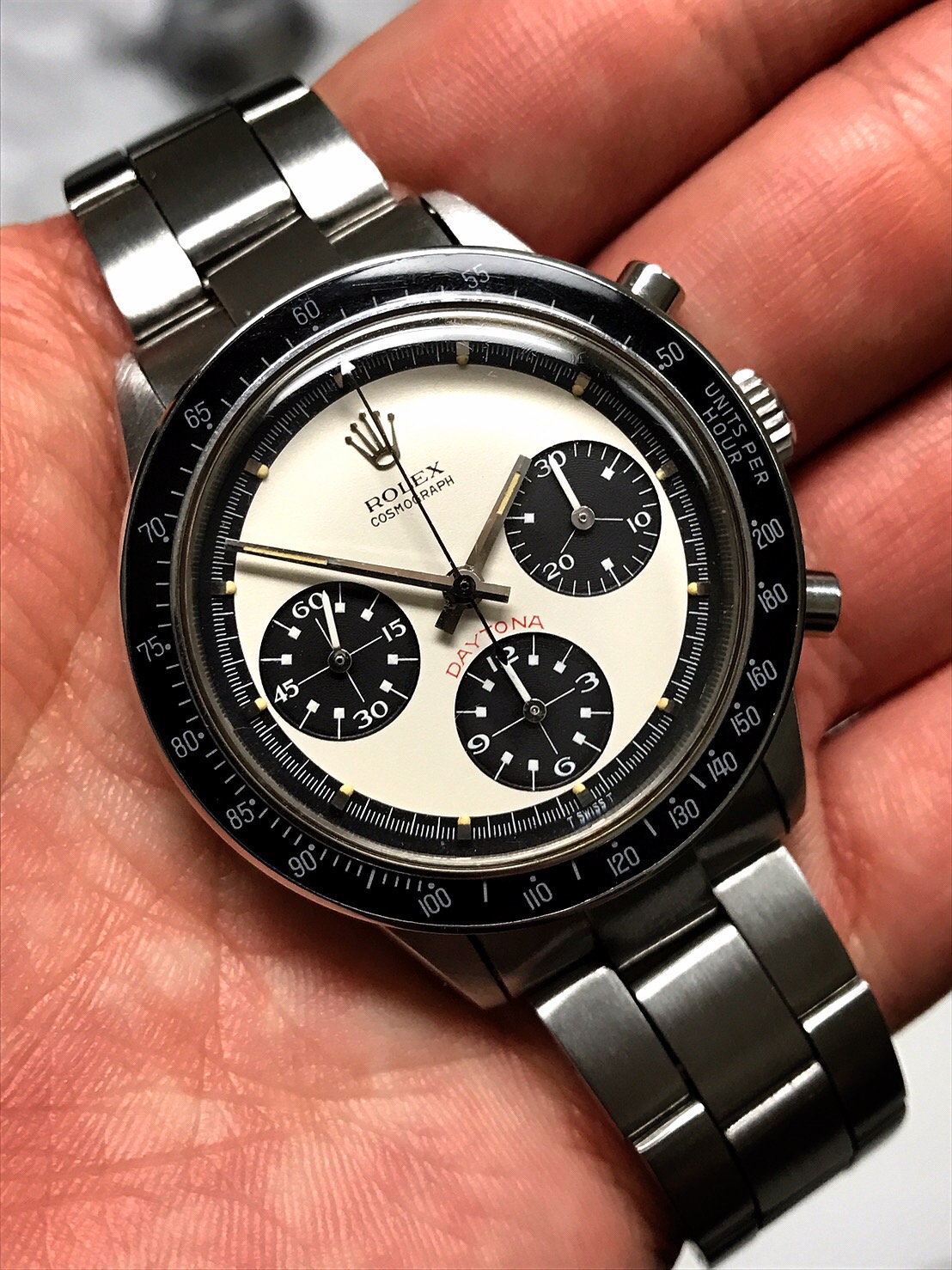 6264 PN "Panda"
Even though the Geneva auction of Christie's was a theme auction, a 6264 panda's price was insane but this result proves that market is getting to understand that 6264 PN is one of rarest reference. Maybe it's just a beginning and might make more gap between 6241 and 6264's prices.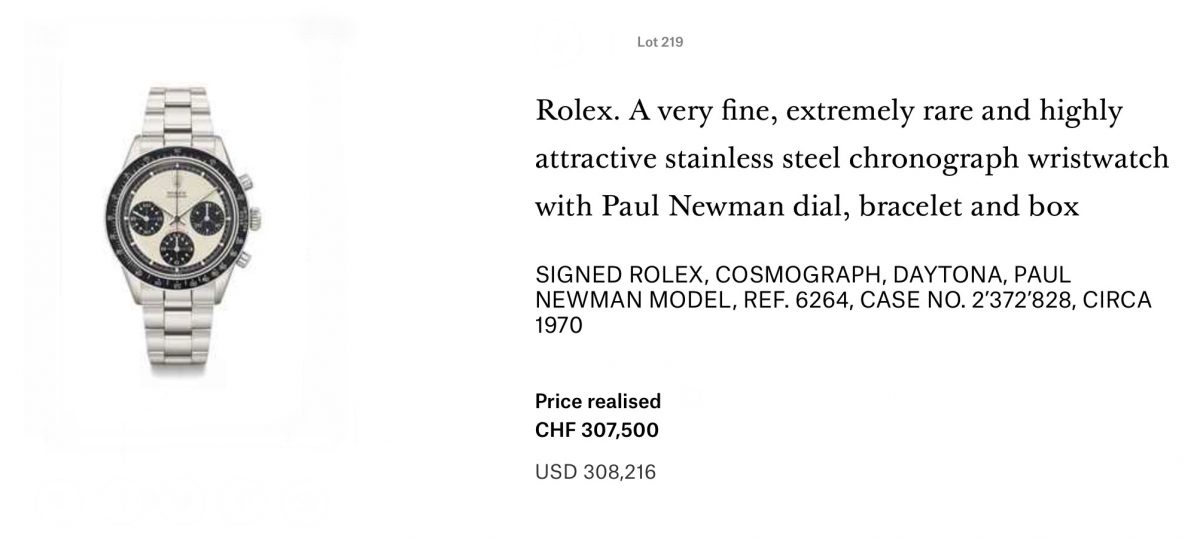 Big differences between these two PN are firstly 6263 consists of screw pushers that makes a watch look bigger. Secondly 6263 come with three lines but 6264 has daytona red logo at 6 that's more inspiring  for classic collectors.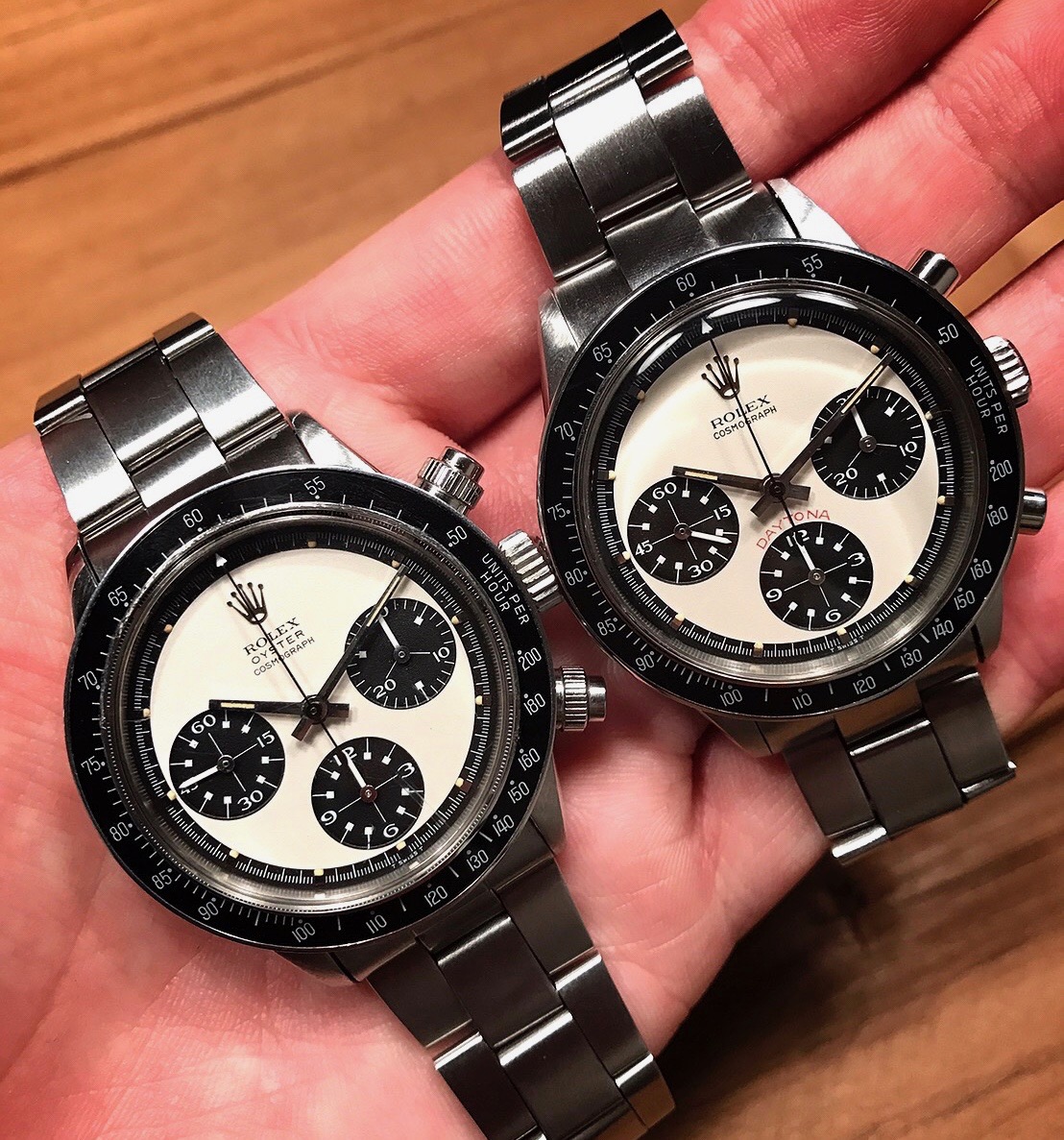 L)6263 panda MK1.5
R)6264 panda
I know it's hard to judge which one is better since both of them never get us tired for its design that easy fit in our current fashion style but one thing i can say is rarity of 6264 is way too more than 6263. You see that 6263 always comes up for every auctions since the beginning of this year, however 6264 is not. way more difficult to find for sure I can say.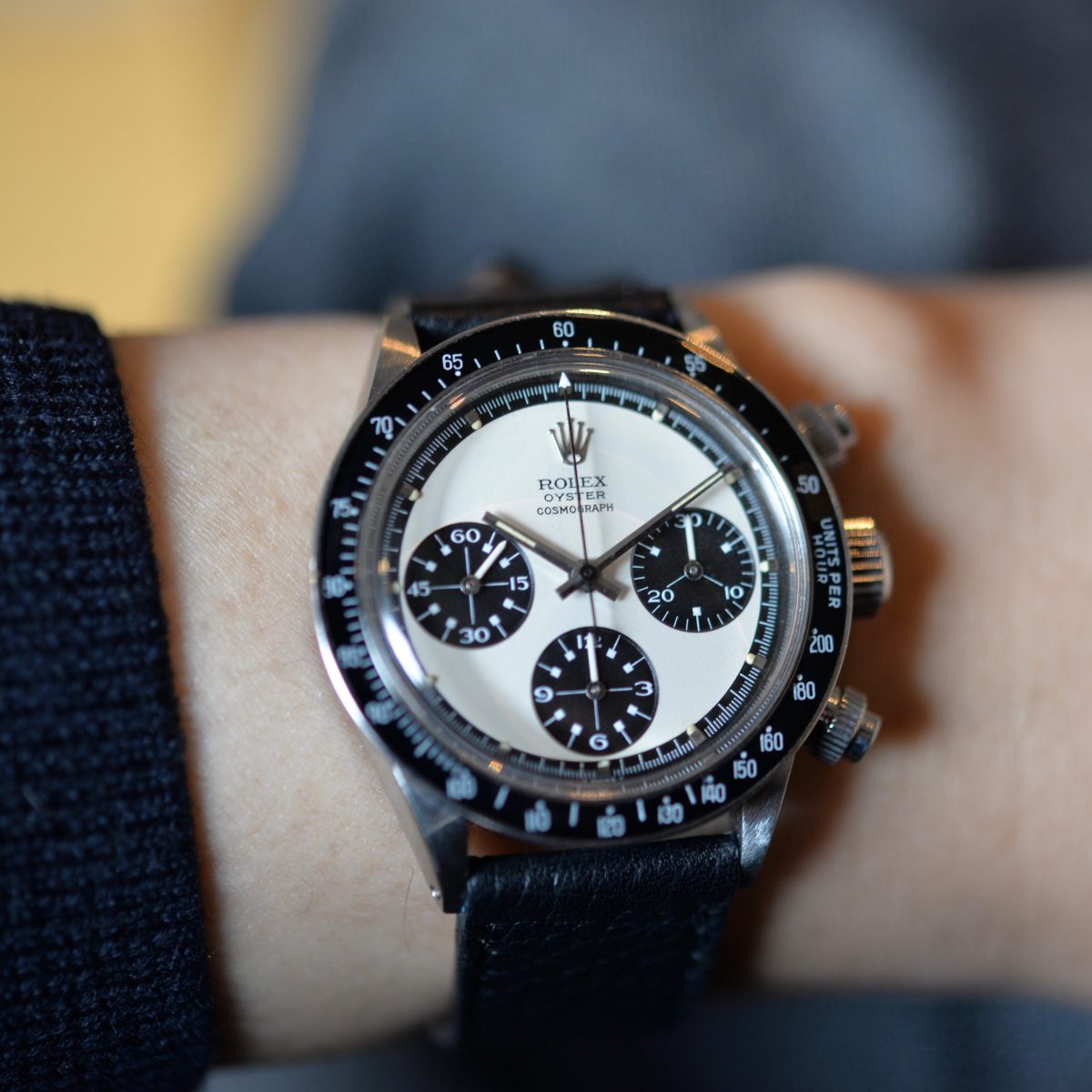 6263 panda + black strap(J.P.menicucci)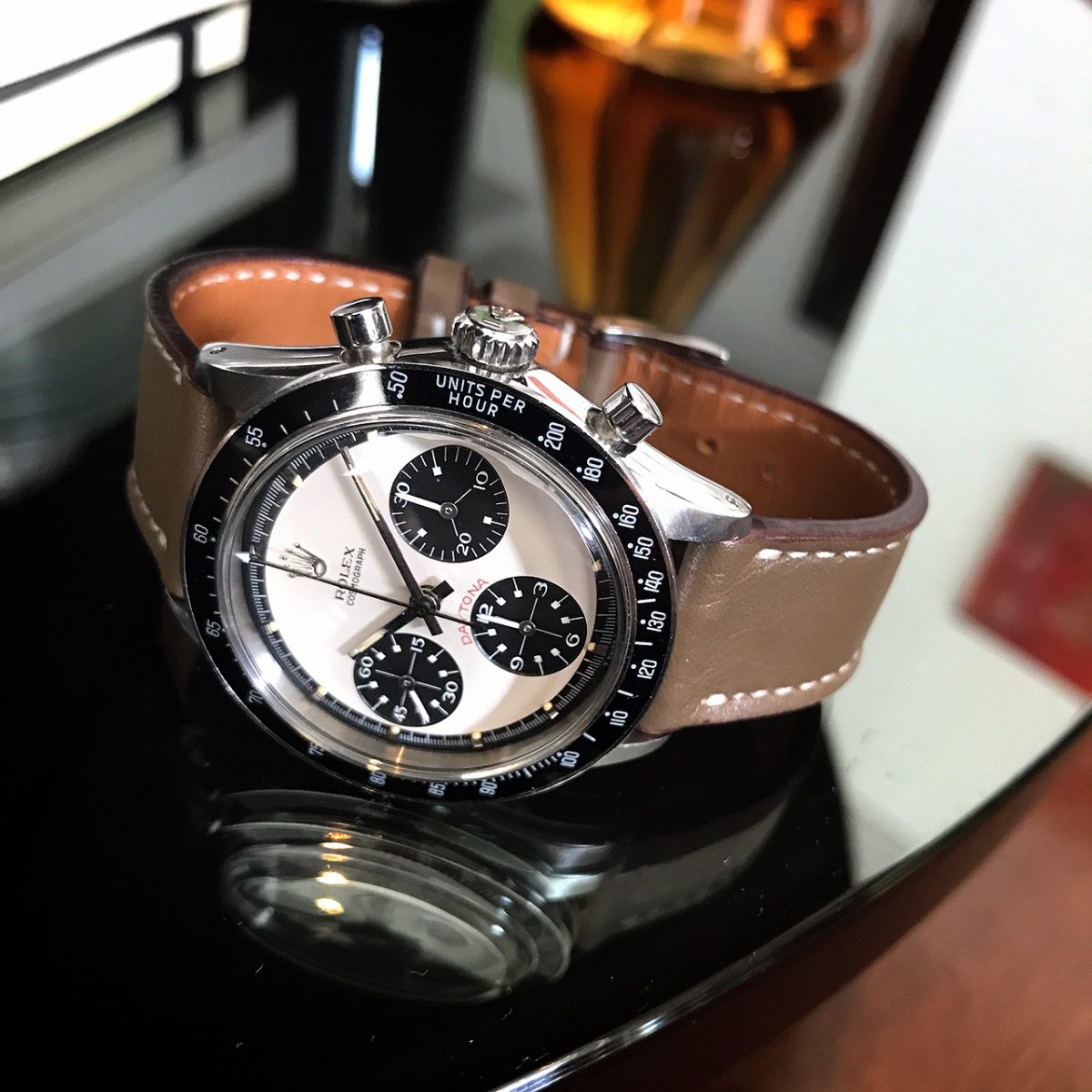 6264 panda + Beige strap(J.P.menicucci)
In gold of 6264 there are a couple of rare models. For example, 6264 Cherry, the best color combination gold x black and red. In addition, is one of iconic Daytona ever produced by Rolex. what we can't also forget is 6264 Lemon that only come with white graphic number on the sundials as a pump PN.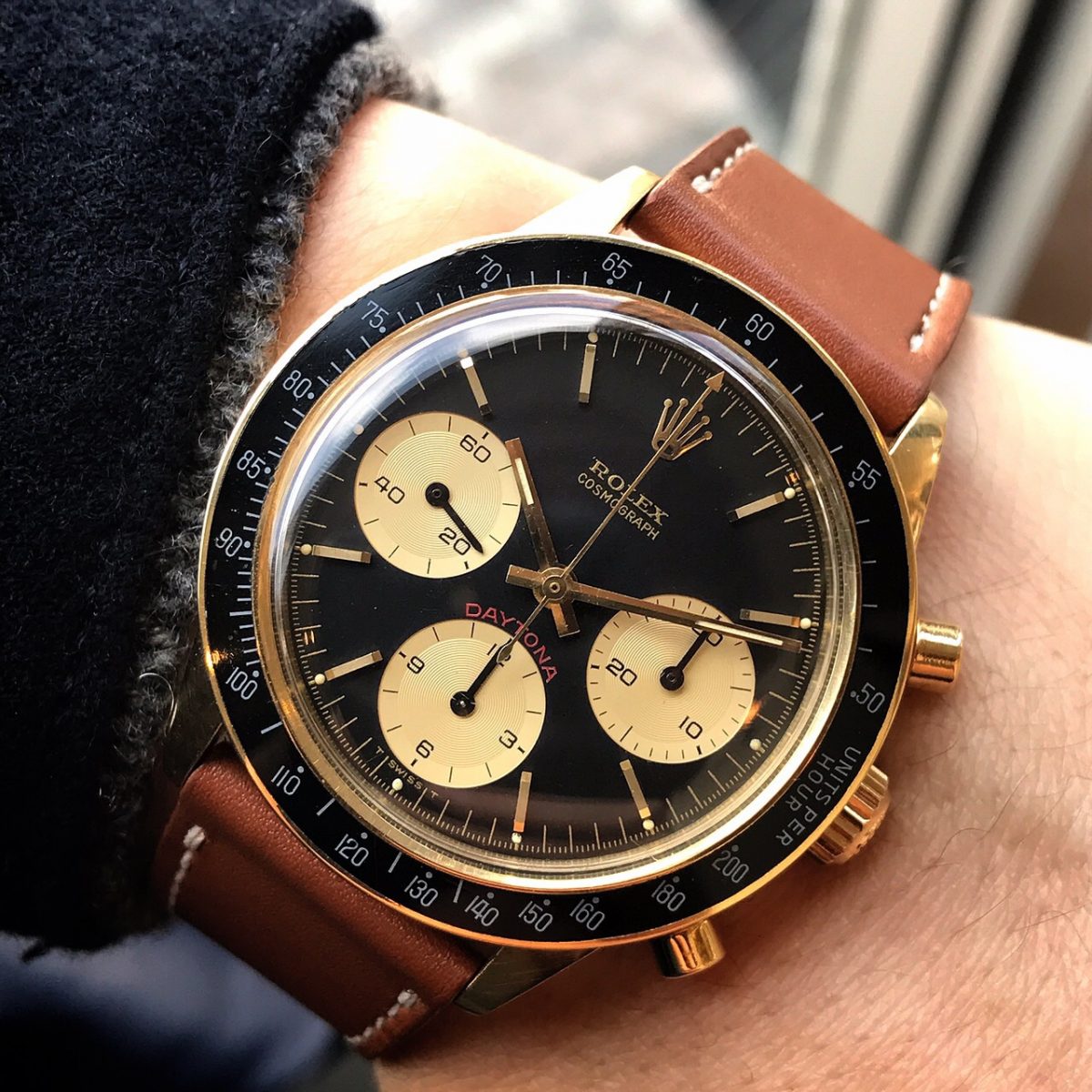 6264 Cherry (Credit to East Crown)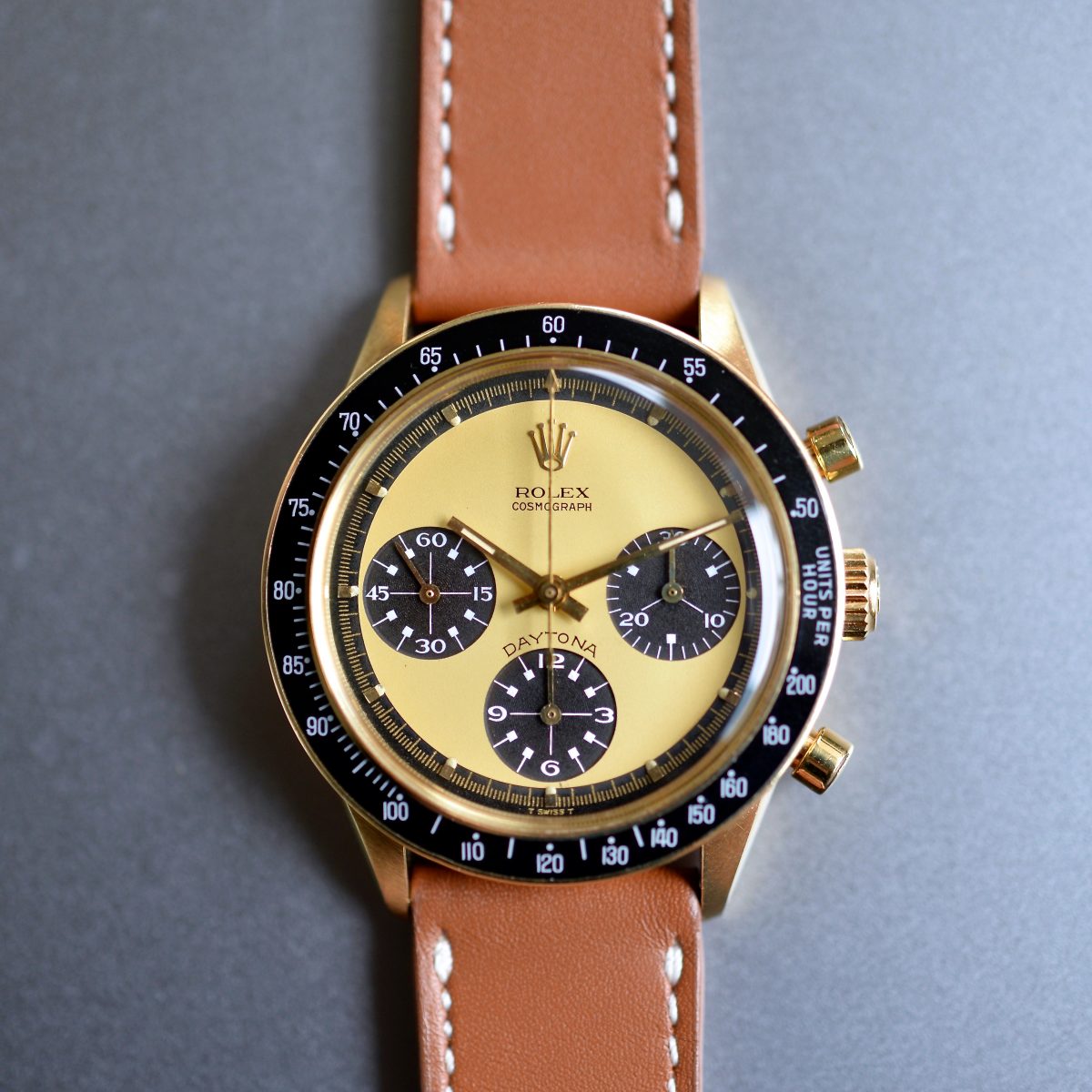 6264 PN Lemon