In recent years one of Rolexes that has gone up in value is definitely the Oman Khanjar,
The reason is that vintage Rolex have naturally been seen in the Middle East as objects of speculation (becoming a national symbol for fellow countrymen) as well as something that's big and simply cool. They are the kind of watches that are good to go to auction with or negotiating with a potential owner as they are significantly few of them.
Decorated with the traditional Khanjar sword and the national emblem of Oman printed in the best position, the design is elaborated by shifting written characters for ROLEX and OYSTER.
Emblems come in Green and Red with both black and silver dials.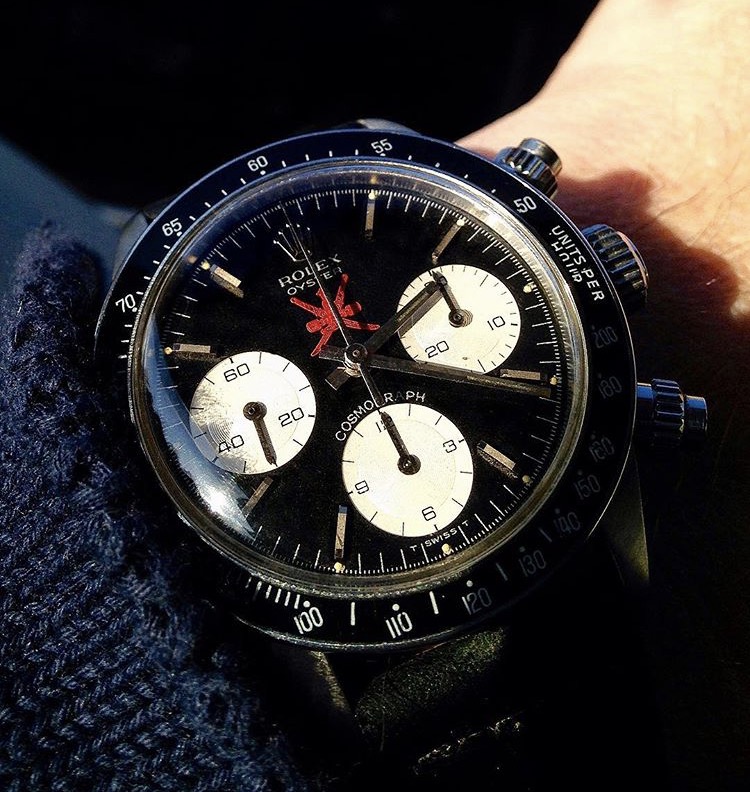 pic via rolexpassionreport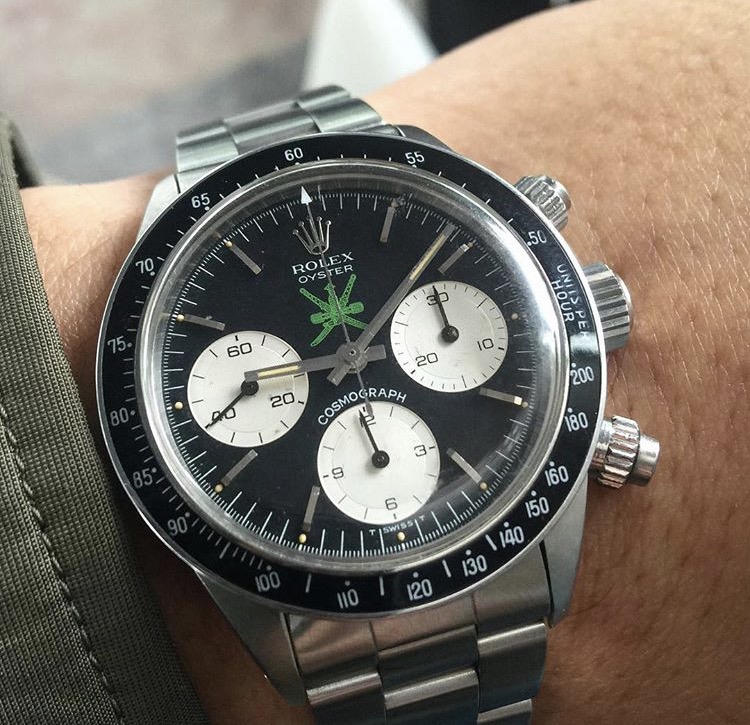 pic via silas815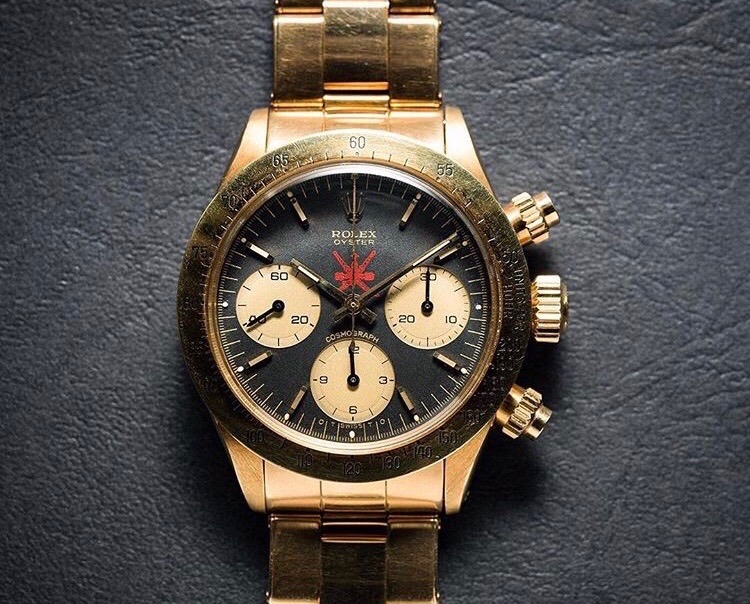 pic via bexsonn
The model here on the right is commonly referred to as Qaboos in Oman and also quite rare.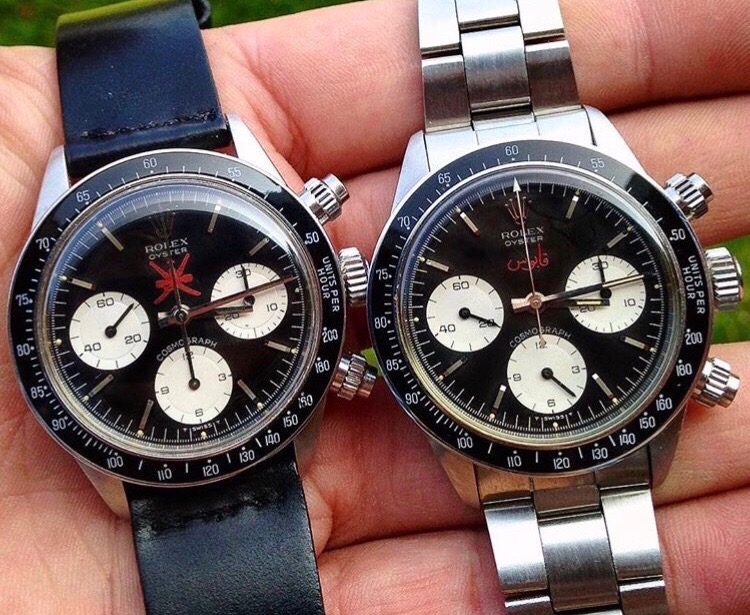 pic via rolexpassionreport