What most serious collectors want to collect one day is surely gold newmans. However, since the market of vintage rolex has been glowing so much, finding them has been also getting more and more difficult.
Today we luckily had an opportunity to see all of 3different types of non oyster gold newmans so we wanna share how they look different next to each others.
6241 champagne PN, 6264 lemon PN, 6241 JPS PN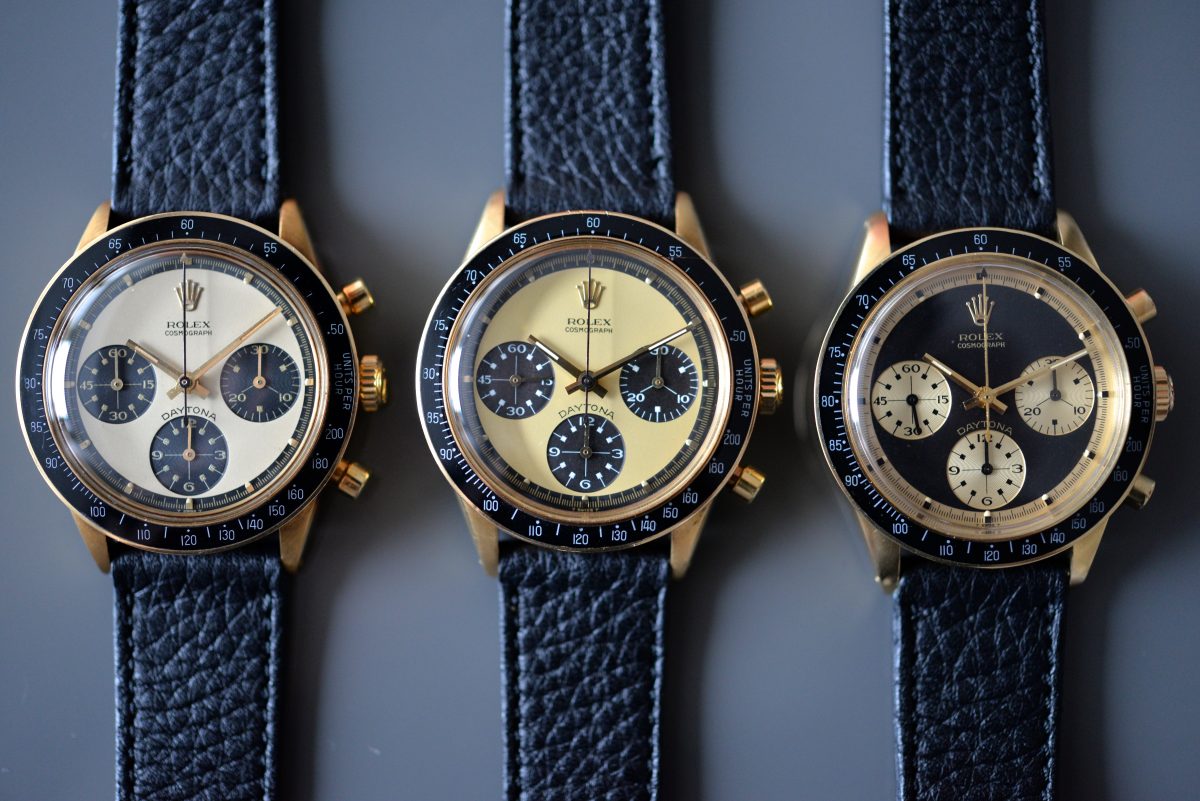 As you can see from this pics, these gold newmans has different characteristics like 6241 champagne PN is elegant and fancy, Lemon 6264 PN is pop and brilliant, 6241 JPS PN looks strong and expensive.
As far as we know that Lemon PN is highly treasured as with a 6264 in the market, standards gold PN are these two, champagne and JPS that is like same as steel pn in black and white. In terms of JPS, coming with shiny gold sub-dials, it looks very high-class. In comparison like below, all details like chrono hand and hands on sub-dials are slightly different that fit in their dials's colors.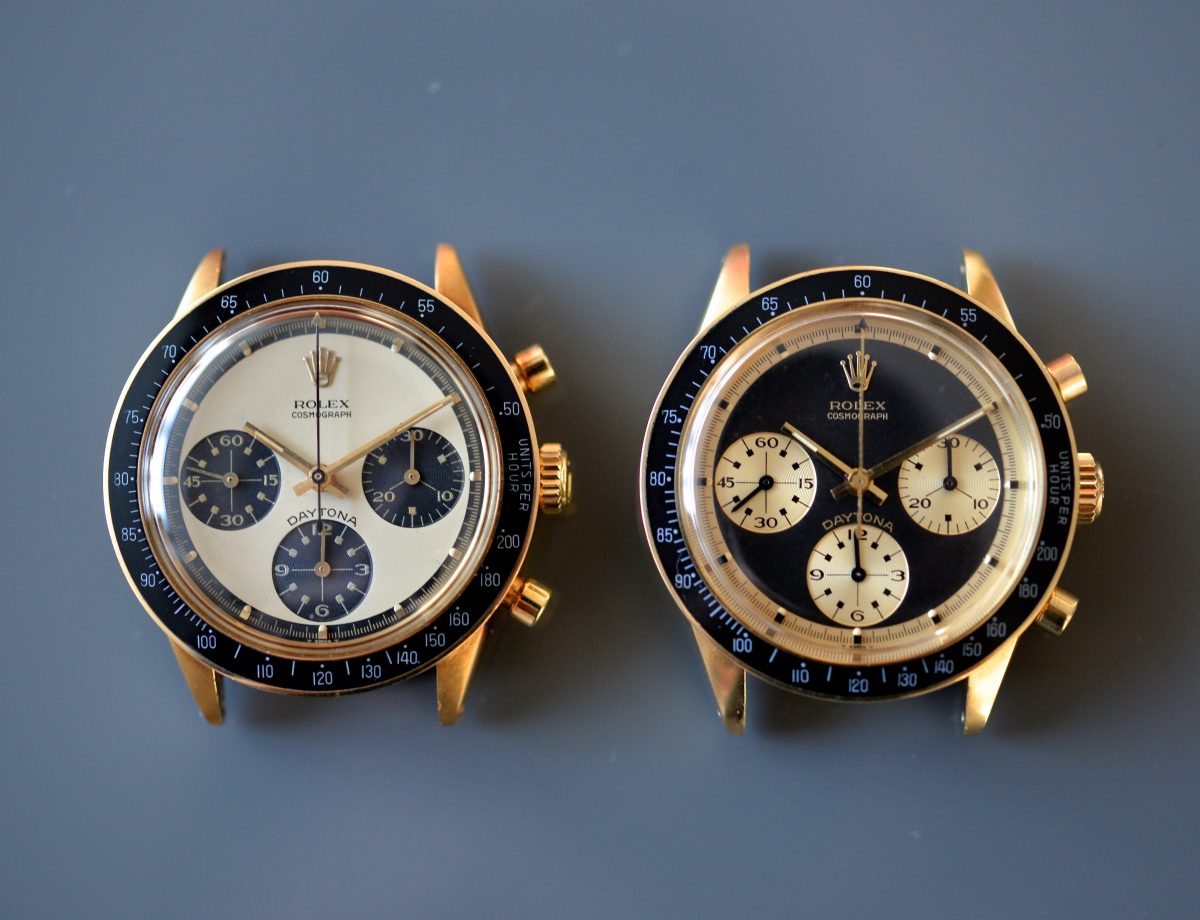 This is the perfect example of JPS. All of its details including all hands and a bezel are how JPS were delivered from a factory to retailers.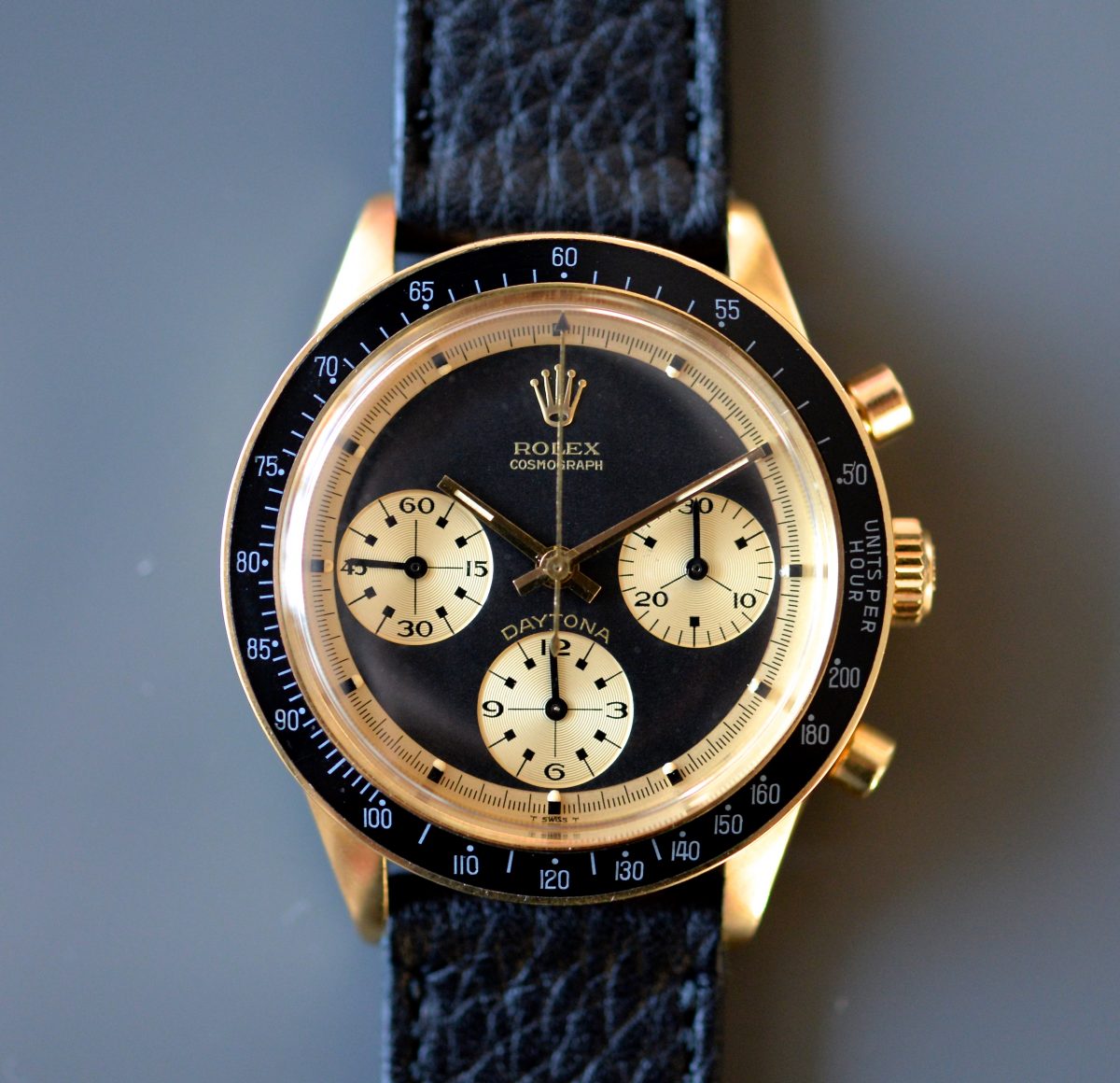 6241 JPS
Unlike JPS, the Champagne PN comes with Black sub-dials that match gold small hands and chrono-hand perfectly. It's really piece of art.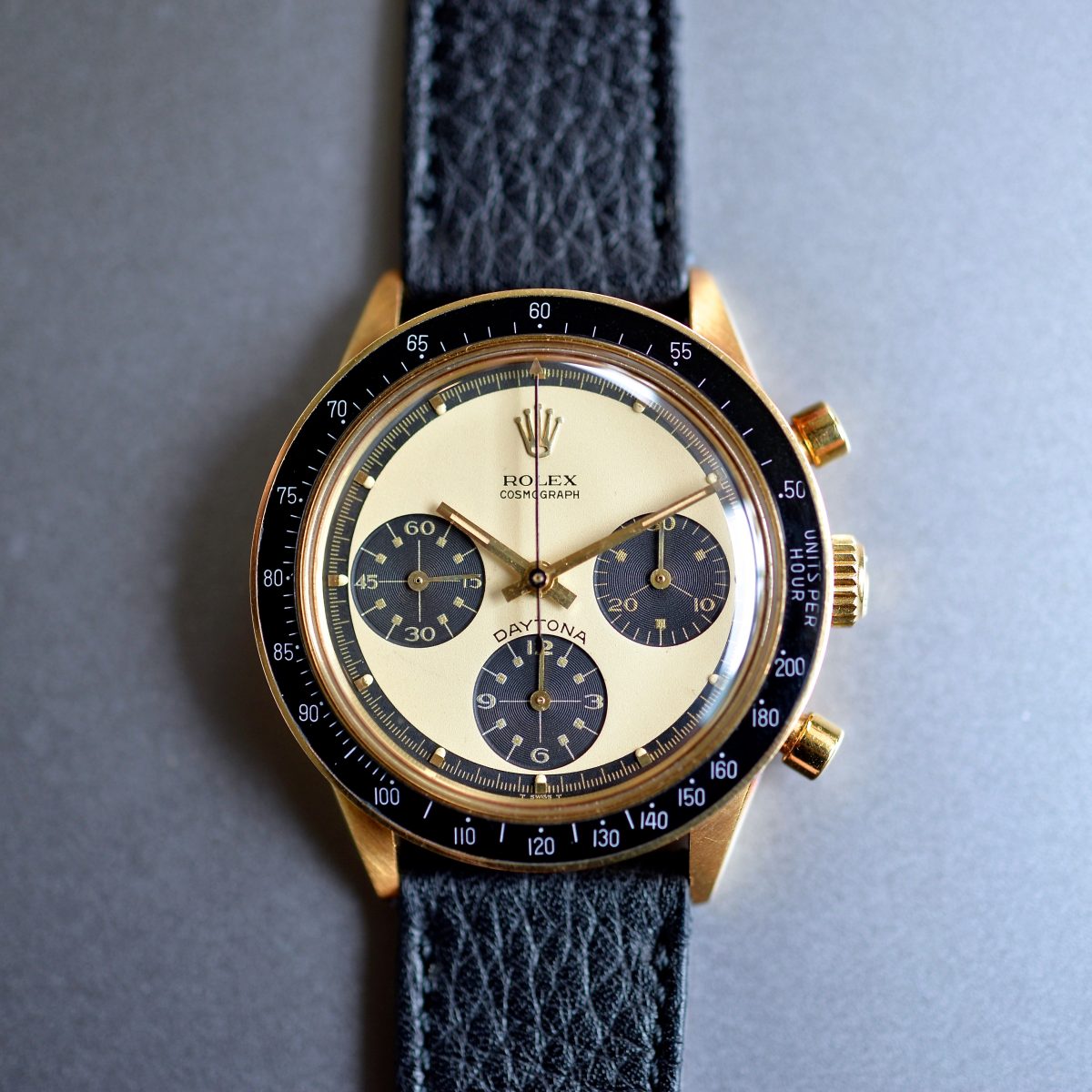 6241 champagne
The king of non oyster gold PN, Lemon 6264 PN. Its dial color is more yellowish than champagne. coming with white graphic numbers on the each sub-dials makes a big impact that looks very pop even more in person and matching with blown leather straps pretty well.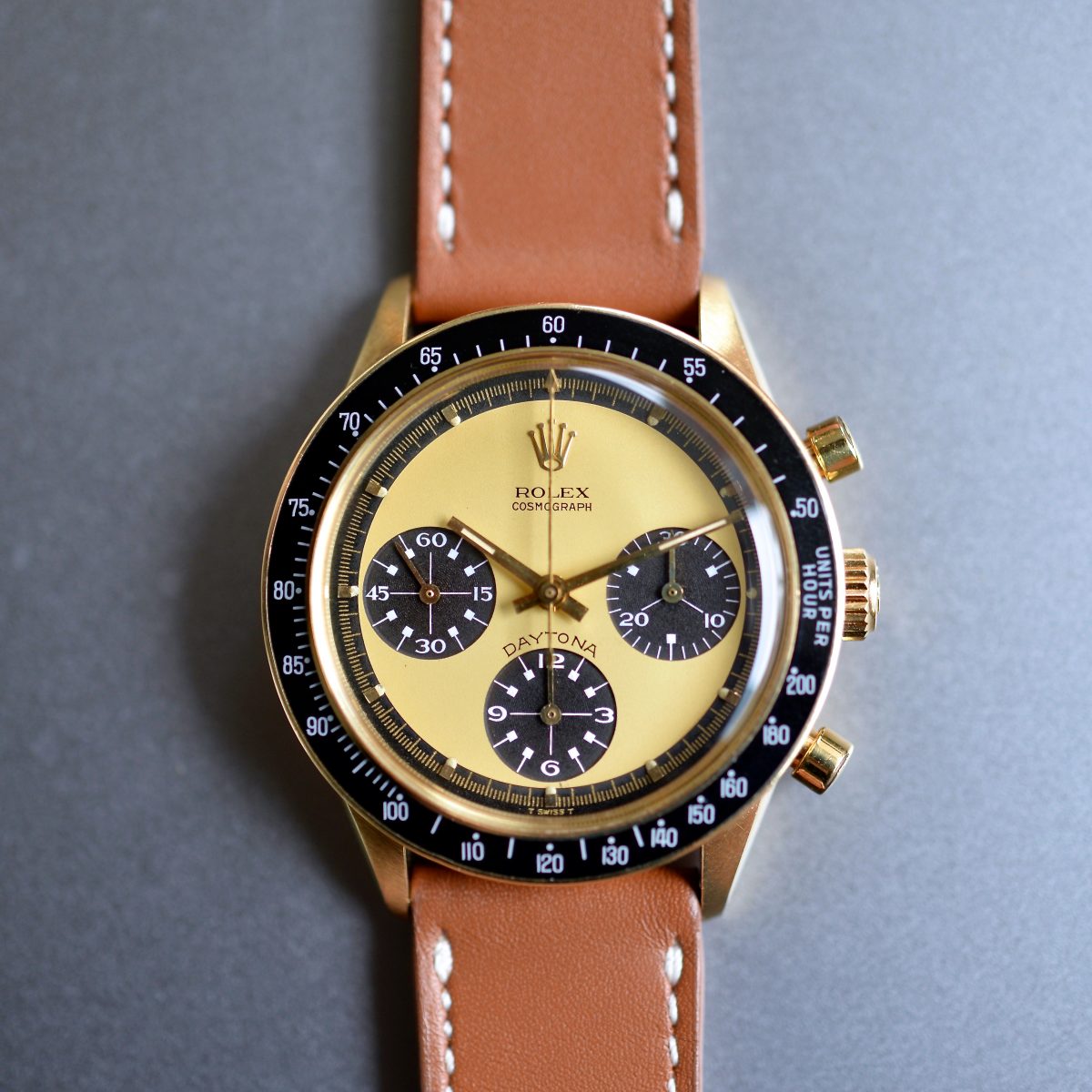 6264  Lemon
What's really important to know about the 6264 lemon is that it's the same configuration of 6263 lemon that are only 3 known including one from the Phillips Geneva auction. Highly possible that the huge result of the lemon 6263 pn led a price of 6264 lemon to this current position. Treated as one of king PNs, lemon is the probably the goal of serious daytona collectors.