Whenever double name watches like Rolex x Tiffany or Cartier come up to an auction with provenances, you see that they go for strong prices. The reason is pretty easy that they are rare and exotic.
Here I fortunately had an opportunity to loupe a few 6239s retailed by Tiffany.
This is the 6239 small logo retailed by Tiffany sold at the New York Christie's auction back in 2016. No doubt as it was consigned by original owner who owned it since the purchase. What's really amazing about this watch is that its condition is incredibly spectacular. The dial, case, bezel and all hands are just perfectly original in unbeatable condition. It's still the best Tiffany 6239 ever found in the market for sure.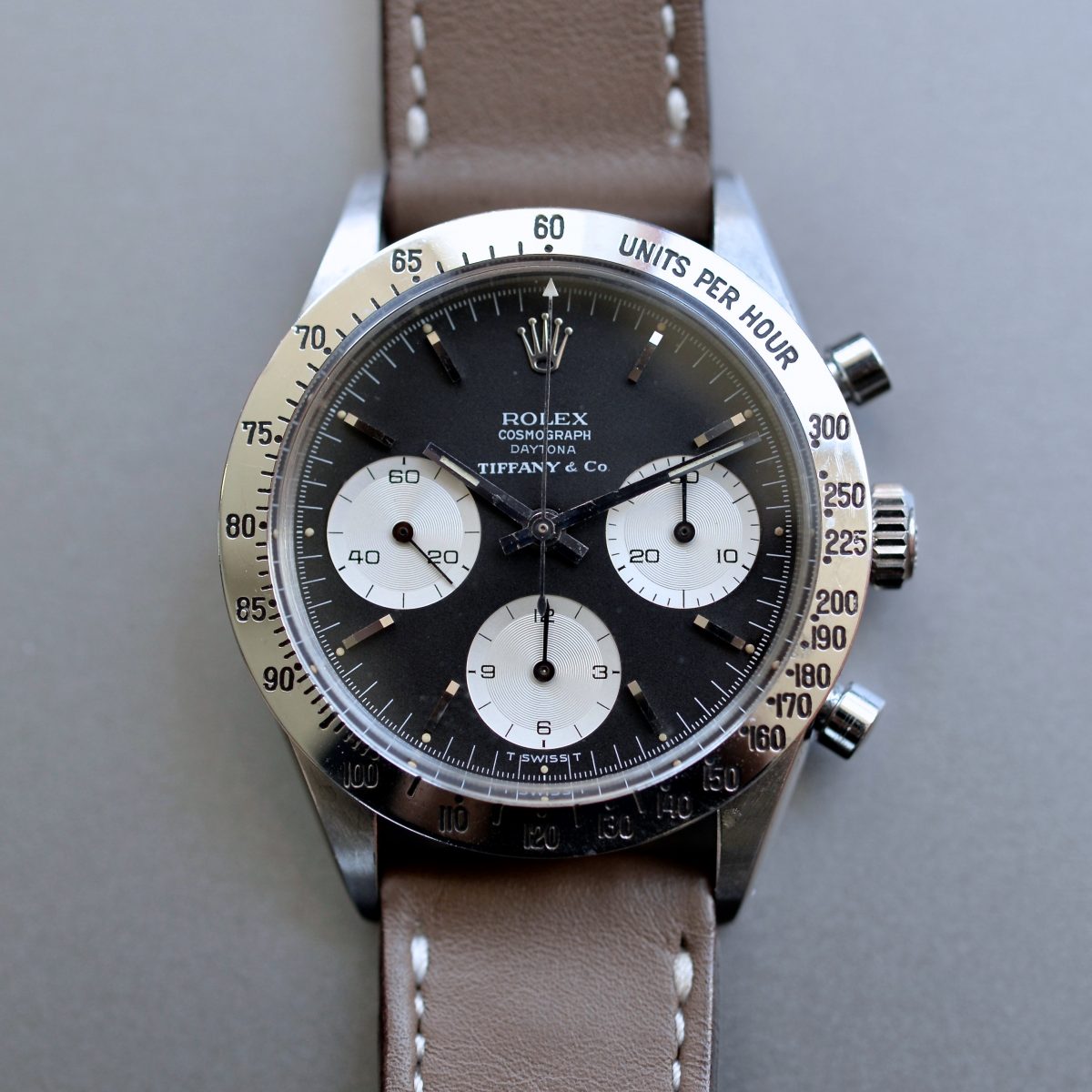 6239 small Black TIFFANY&Co.
Here's another example of a 6239 retailed by Tiffany. It's interesting that it's a different dial to what I have just showed above. What's different ? easy to say that the position of Rolex logo is low letter than one above. It also comes with a nice story that it was bought from an american collector who kept the watch for about 30 years.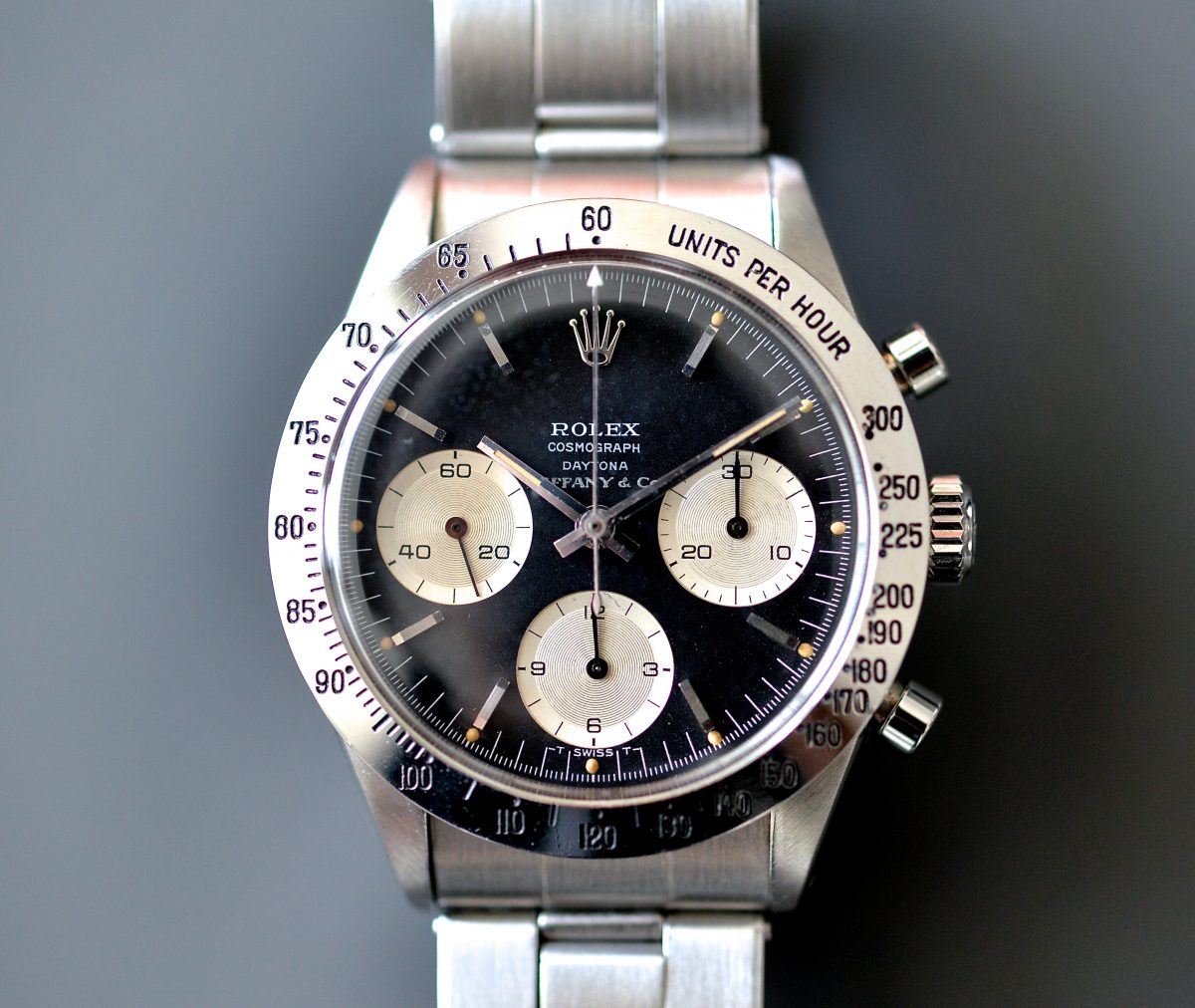 6239 small Black TIFFANY&Co.
This silver jumbo logo retailed by Tiffany also looks very nice. Against the two with the black dials, this variation of dial is more elegant and well-balanced since the 4 lines look like a pyramid style.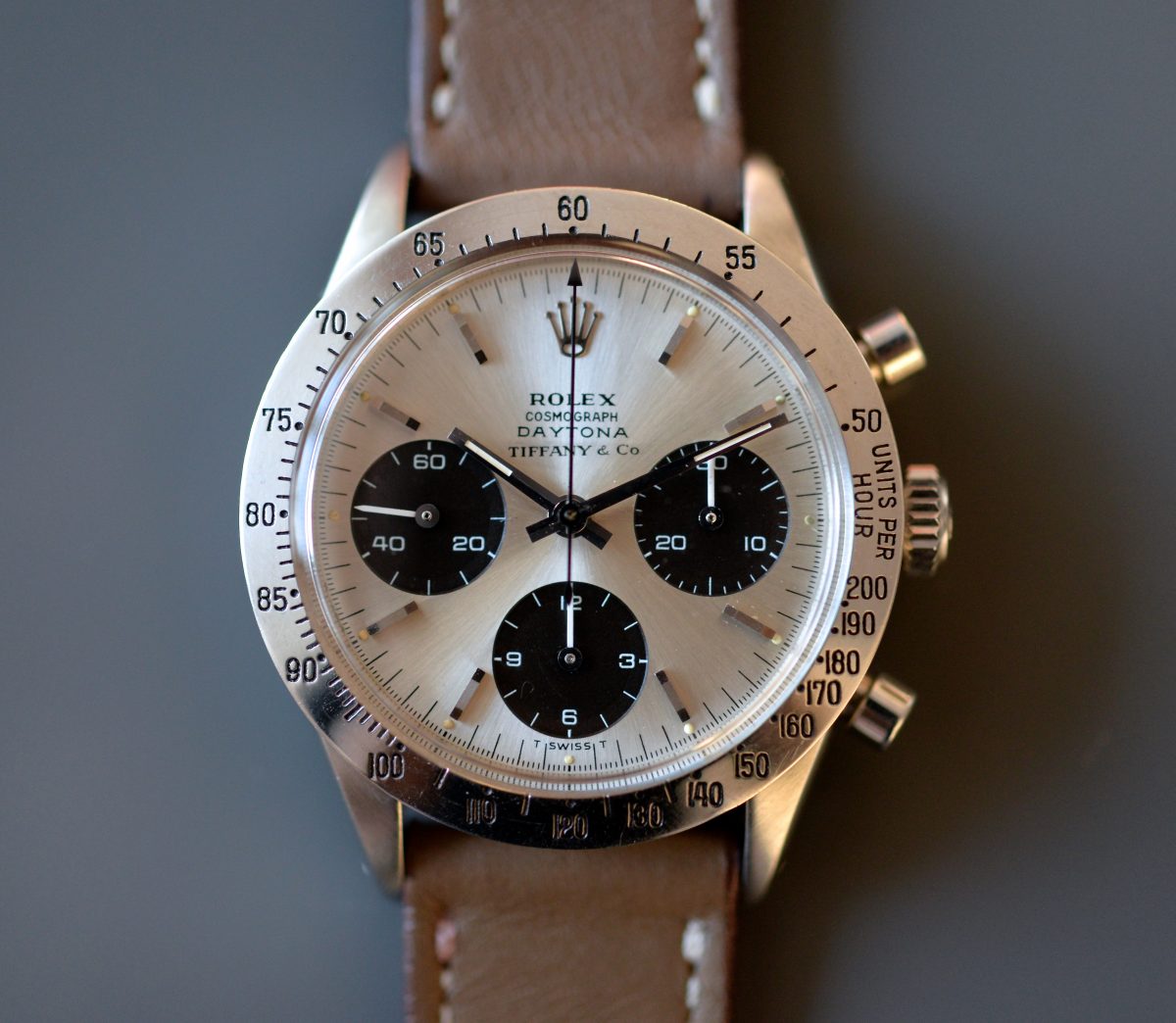 6239 Jumbo silver TIFFANY&Co.