Back to the last year, there are some interesting results from Sathaby's auction that was held in Nov 2016 that I wanna present. Here we go.
Although its bezel is not correct, it went for high price.maybe for a beautiful dial ??? this phenomenon tells u that the current market put a priority on conditions.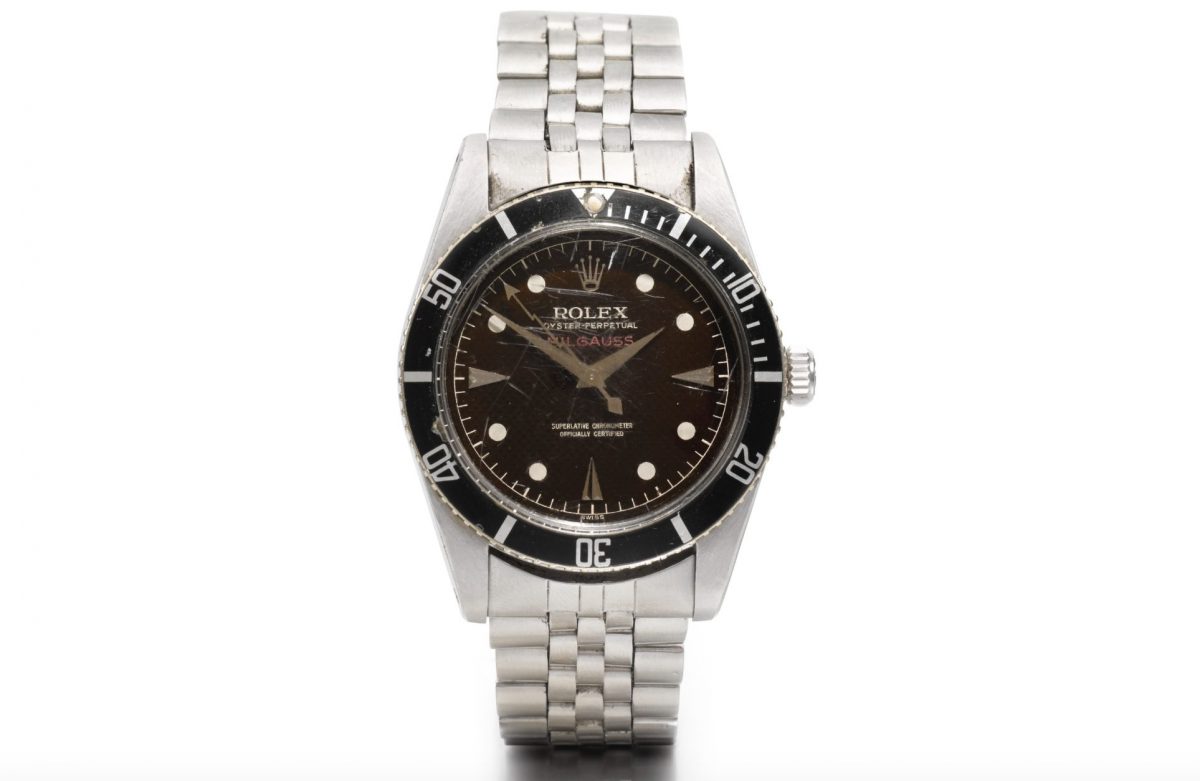 ROLEX Ref.6541 Milgauss
A RARE STAINLESS STEEL AUTOMATIC CENTRE SECONDS ANTI-MAGNETIC WRISTWATCH  CASE 412017 MILGAUSS MADE IN 1958
SOLD:212,500 CHF
Pic via Sotheby's
I was a bit surprised when seeing this 6240 non oysters showed up in the auction. Maybe their philosophy of 6240 with PN dial is understandable as 6239 or 6241 are found early serial like around 1.6, but I'm not really sure if the watch was originally born from Rolex  like this way. Anyway It logically got a fair price.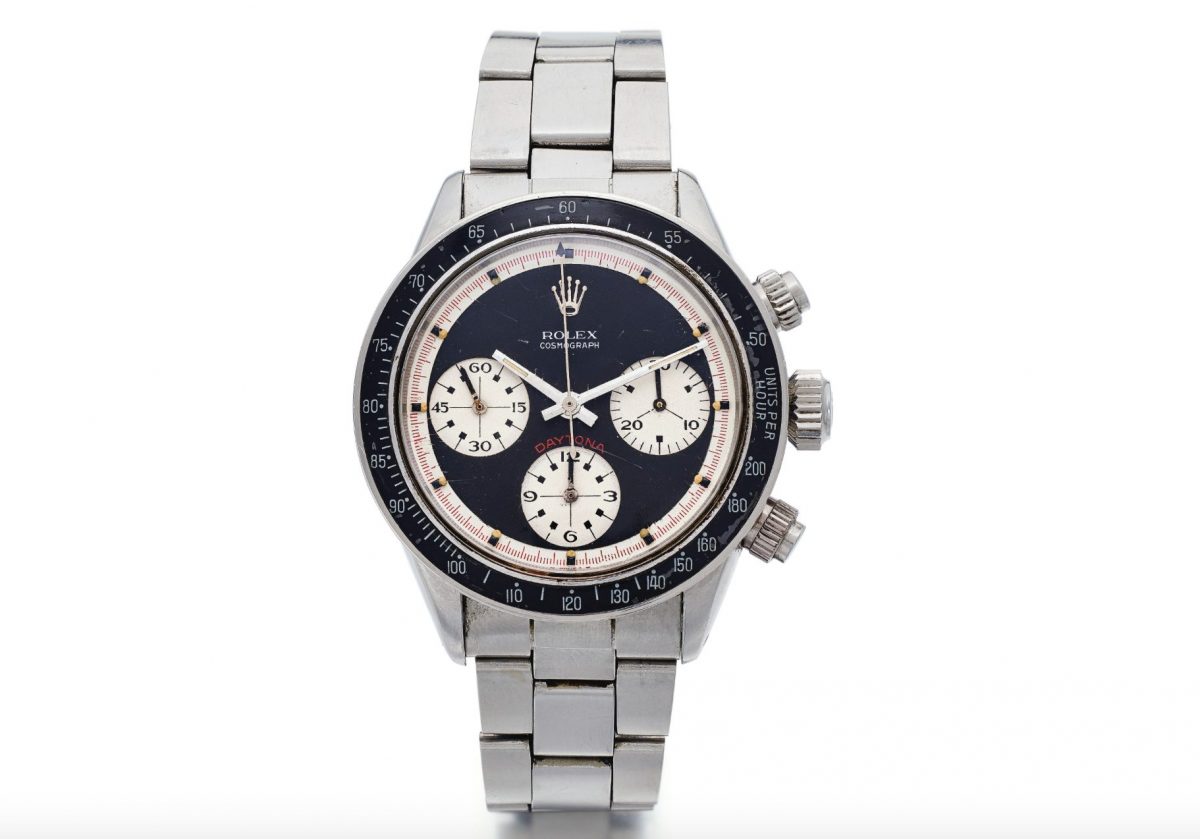 ROLEX 6240 Paulnewman dial
A STAINLESS STEEL CHRONOGRAPH WRISTWATCH WITH REGISTERS AND BRACELET
CASE 1659572 'PAUL NEWMAN' COSMOGRAPH DAYTONA CIRCA 1967
SOLD:175,000 CHF