For you guys who missed the Geneva Philips auction, let me talk back about it and here I write some highlights of interesting sales.
First one is 6263 PN retailed by Tiffany. it was super fresh to the market as nobody has seen before. the watch went for crazy price.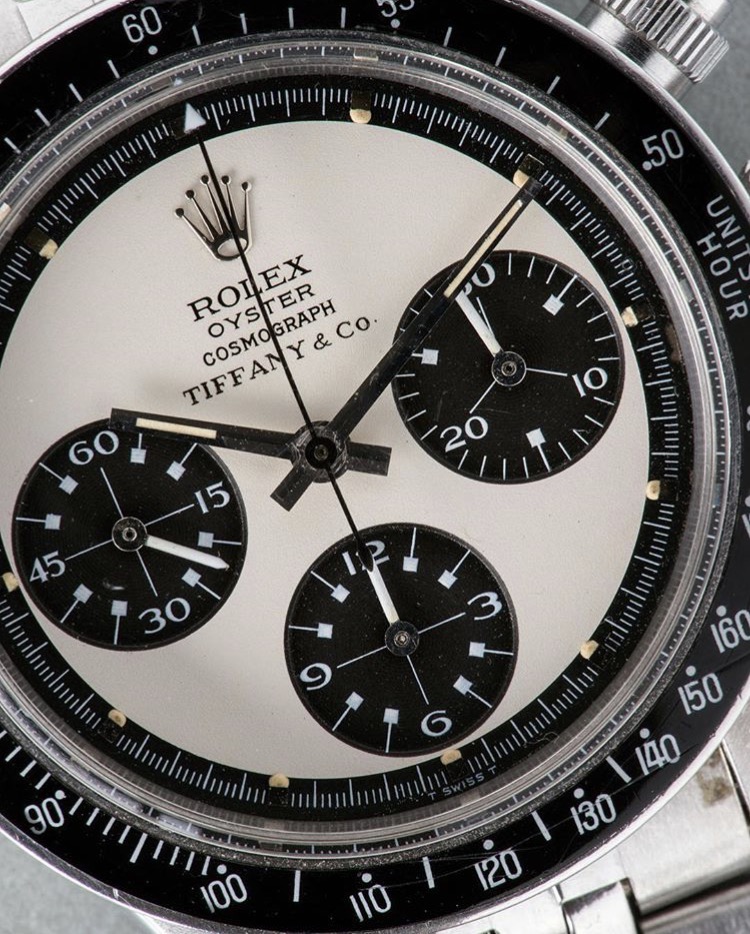 ROLEX 6263 Daytona "Paul Newman Panda" Tiffany & Co.
SOLD 874,000CHF
pic via phillips.com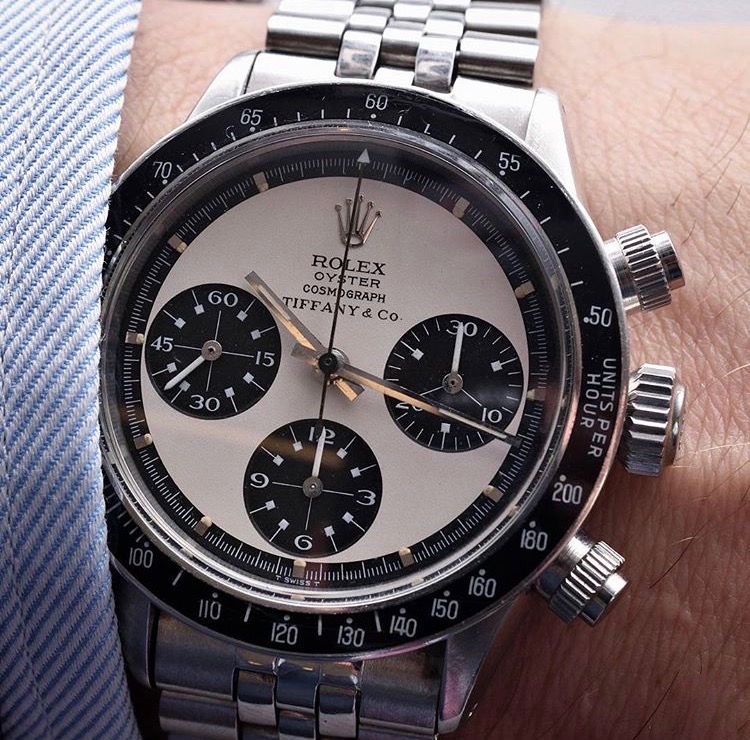 pic via Instagram/loupiosity
Next one is  a 6239 double swiss underline tropical which has become one of most iconic daytona after the auction. It was actually one of my favorites.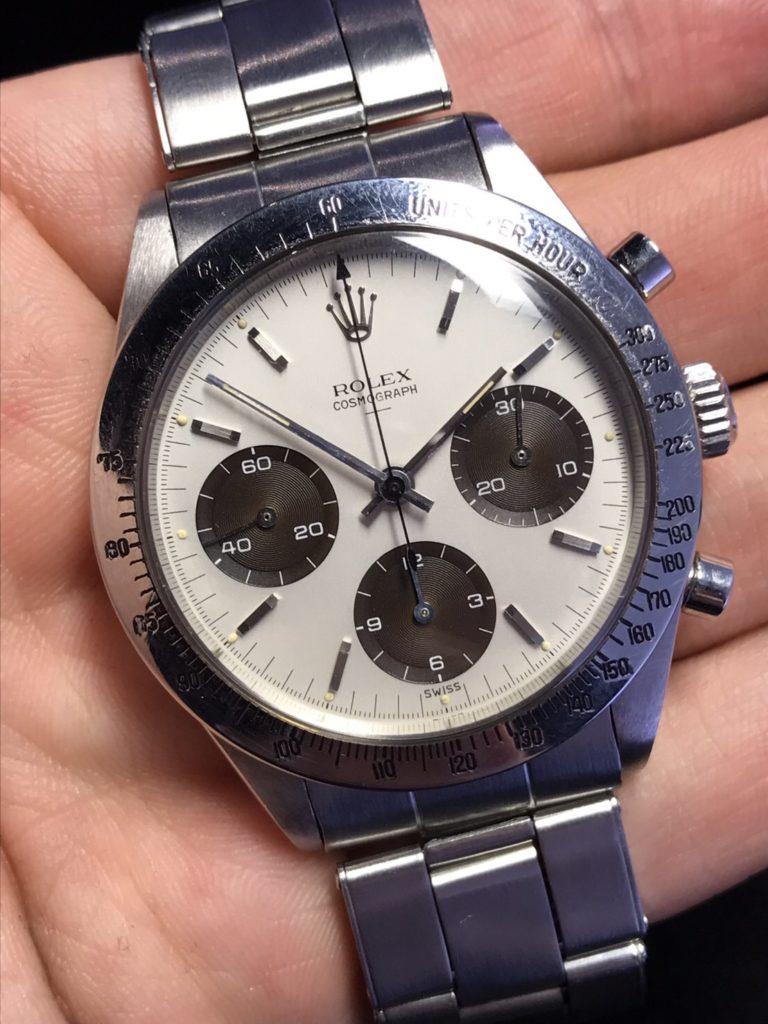 ROLEX  6239 Double Swiss Underline Tropical
SOLD:310,000CHF
What follows is the red-outlined Linz PN Ref. 6239. This is a fairly unusual model as well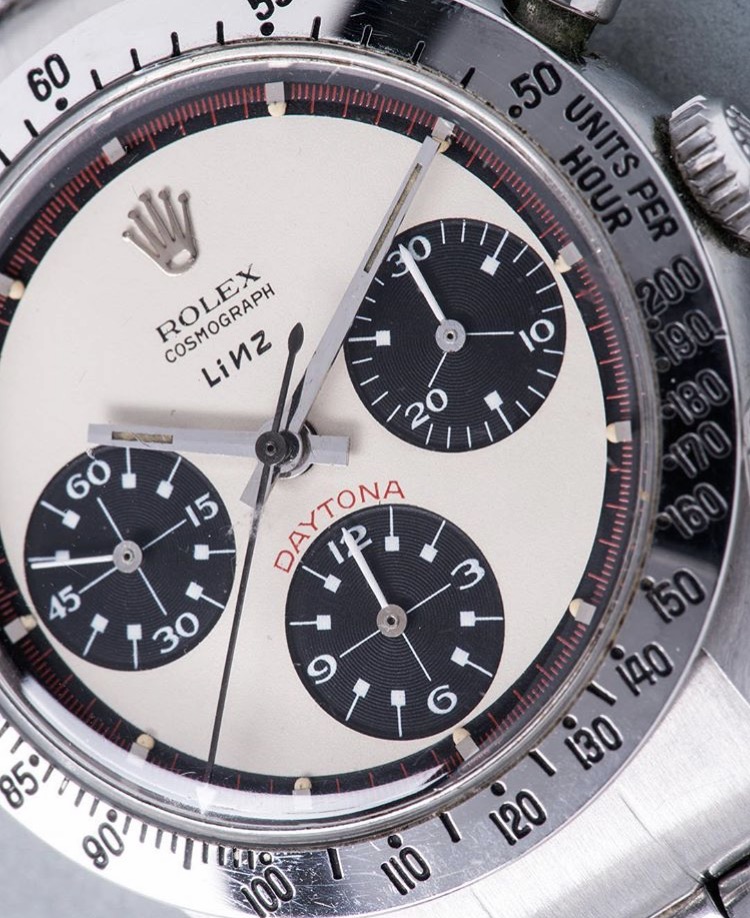 ROLEX 6239 Daytona "Linz Paul Newman"
SOLD:874,000CHF
pic via phillips.com
And then, the James Bond Chocolate Ref. 6538.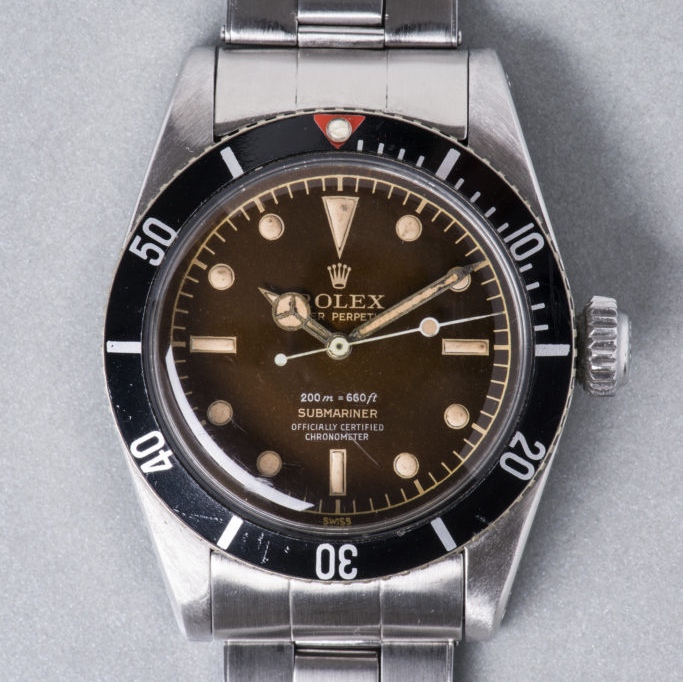 ROLEX 6538 "James Bond" Submariner 4-Liner
SOLD:562,000CHF
pic via phillips.com