It was really surprising for VR collectors that 6240 black PN (non oyster) was sold for USD over 240K in the Antiquorm NY auction late last year.
Antiquorm said that a few of late 6240 were found with black  PN dial that is wired for most collectors but nobody can logically deny and say that's not right as late 6240, 6239 PN and 6241PN were all in the production at the same time.
We haven't often seen them in the past but after It hit the big price, some more 6240s black PN shows up. Those are probably swapped by dealers or knowledgeable collectors for profits.
I'm not really sure it's gonna be next trend and keep up for a decade. Only thing I can say is it's not boring to be a witness if this logic is eventful for a long time or short time.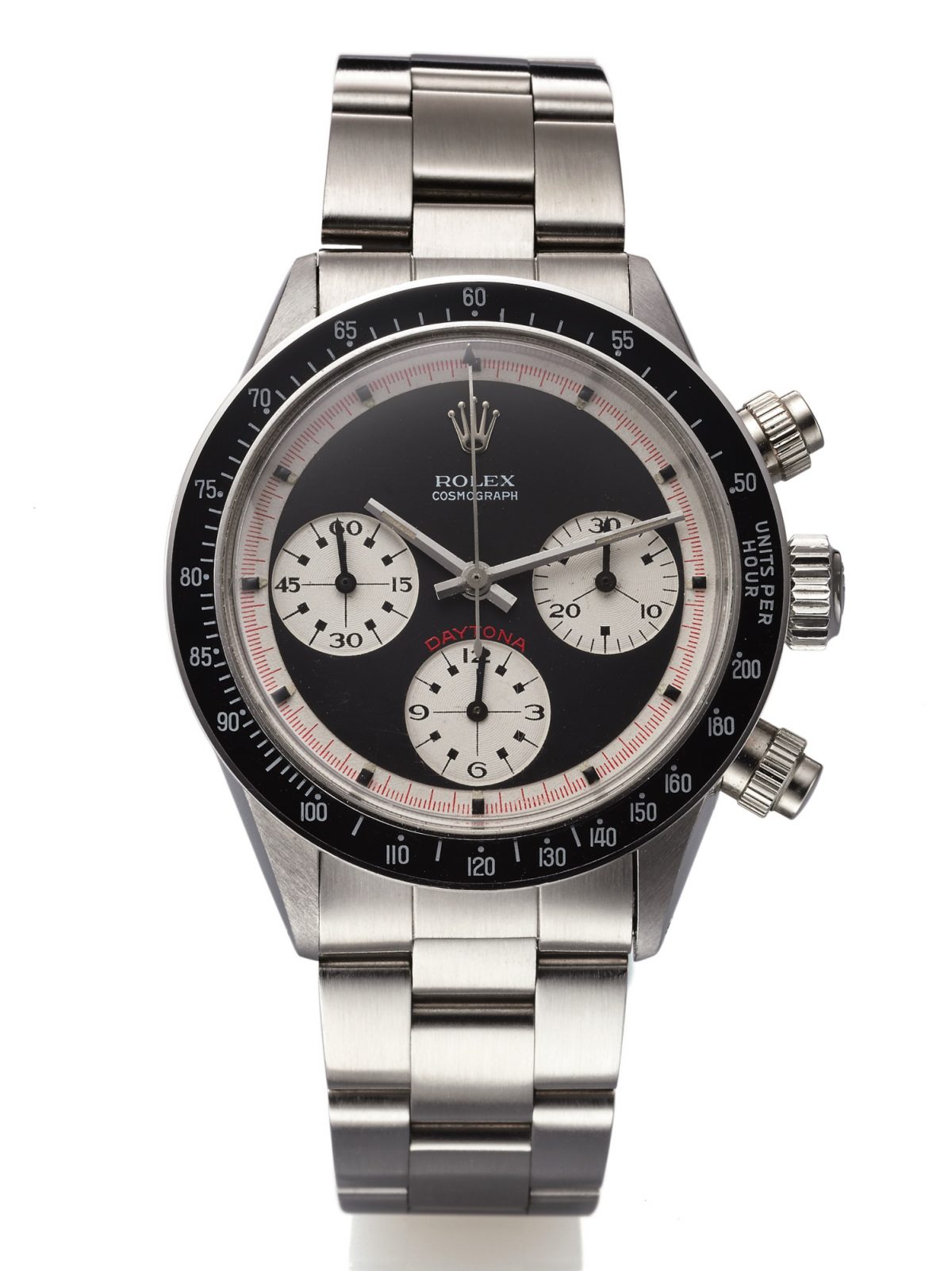 ROLEX, REF. 6240 "PAUL NEWMAN" COSMOGRAPH DAYTONA
case No. 1659499, Ref. 6240. Made circa 1967. Very fine and extremely rare, water-resistant, stainless steel wristwatch with round button chronograph, registers, tachometer, anti-reflective black bezel graduated to 200 units per hour and a stainless steel Rolex Oyster bracelet (Ref, 78350) with deployant clasp.
Estimate : USD 150,000 – 250,000
pic via Antiquorum.com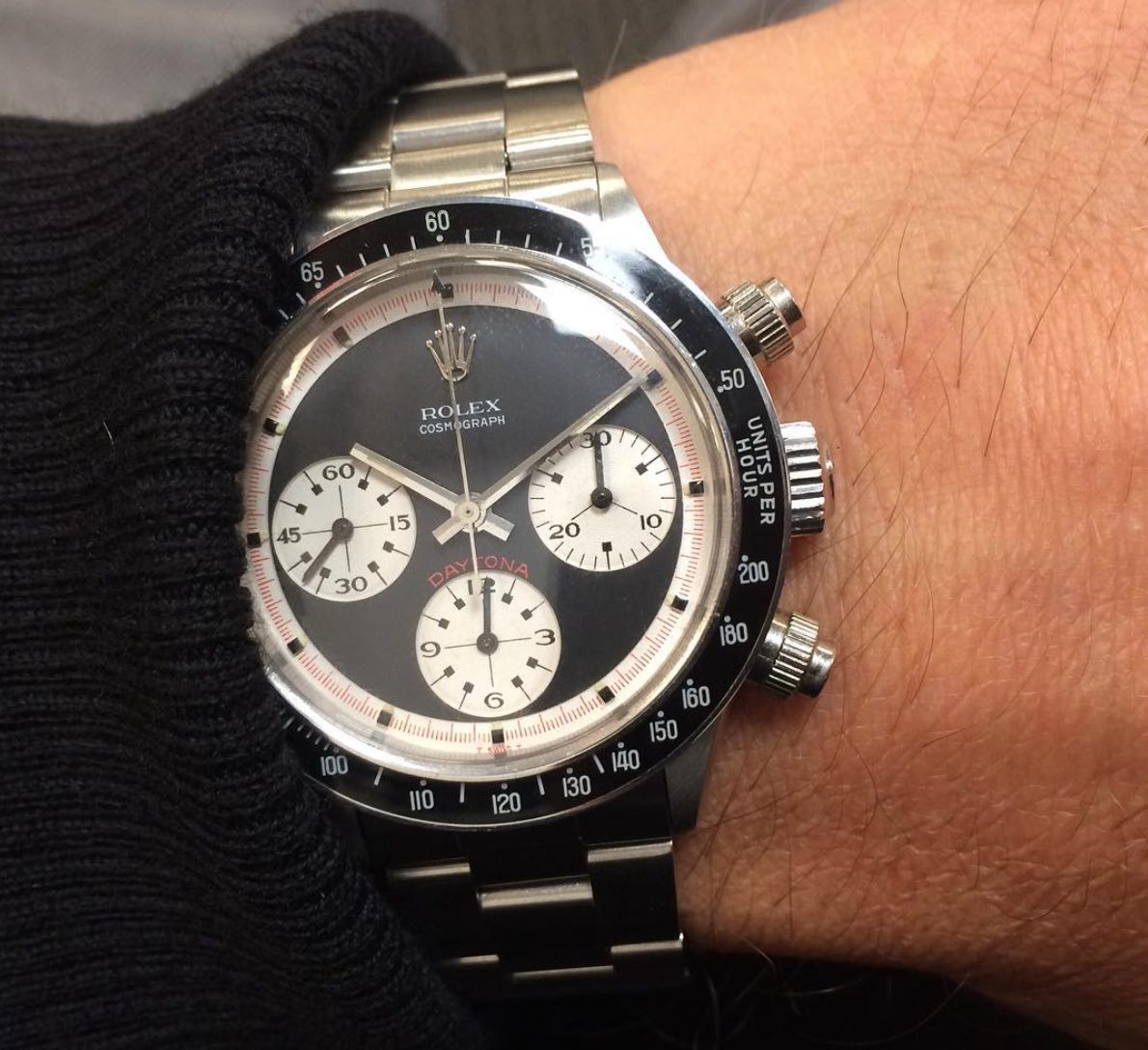 pic via Instagram/charlestearle