Surpassingly some incredible watches have been announced by Phillips auction these days. I think  this upcoming auction will be one of the best ever.
First of all, it actually made a super impact to me. 6263 Lemon PN only two known said by everyone but new one that is totally fresh to the market has been shown in public and we'll definitely see PN world record price this May!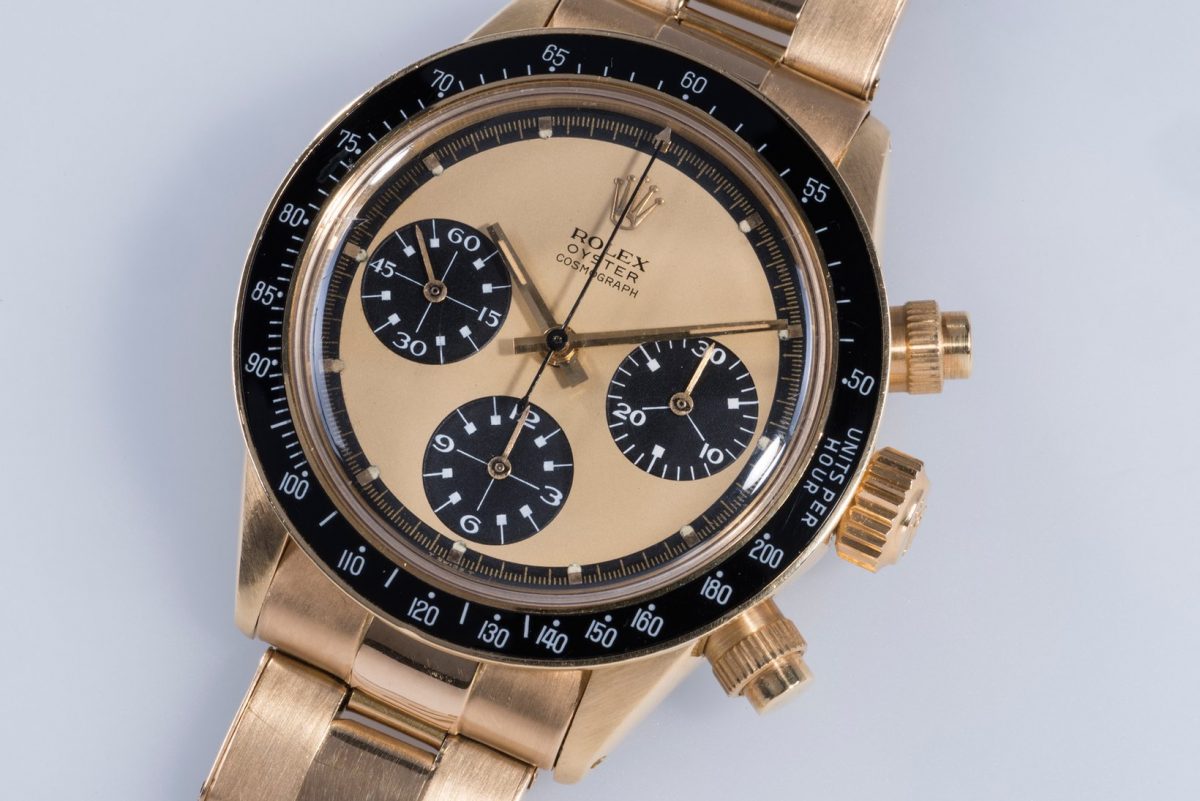 pic via hodinkee.com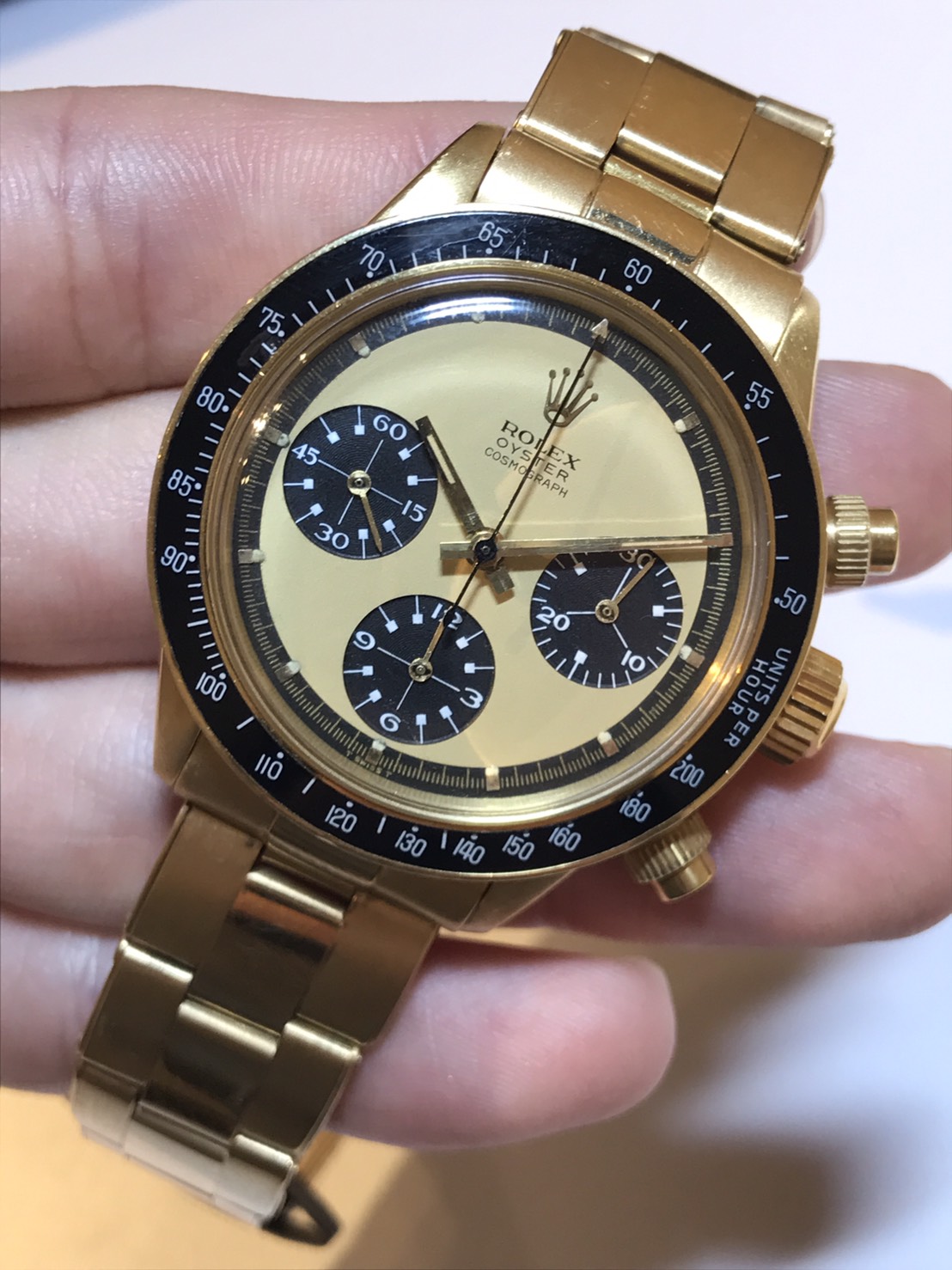 6263 Gold Oyster Paul Newman Chronograph:An exceptionally rare, highly important, and very attractive yellow gold Rolex chronograph wristwatch with "lemon" dial, white graphics and bracelet, reference 6263 "Paul Newman", circa 1969.
Estimate: CHF 800,000 – 1,600,000
Next one is 6062 18K called Bao Dai which was 470,000 CHF all in back in 2006! According to rumors that i heard of, it might be the most expensive Rolex ever sold.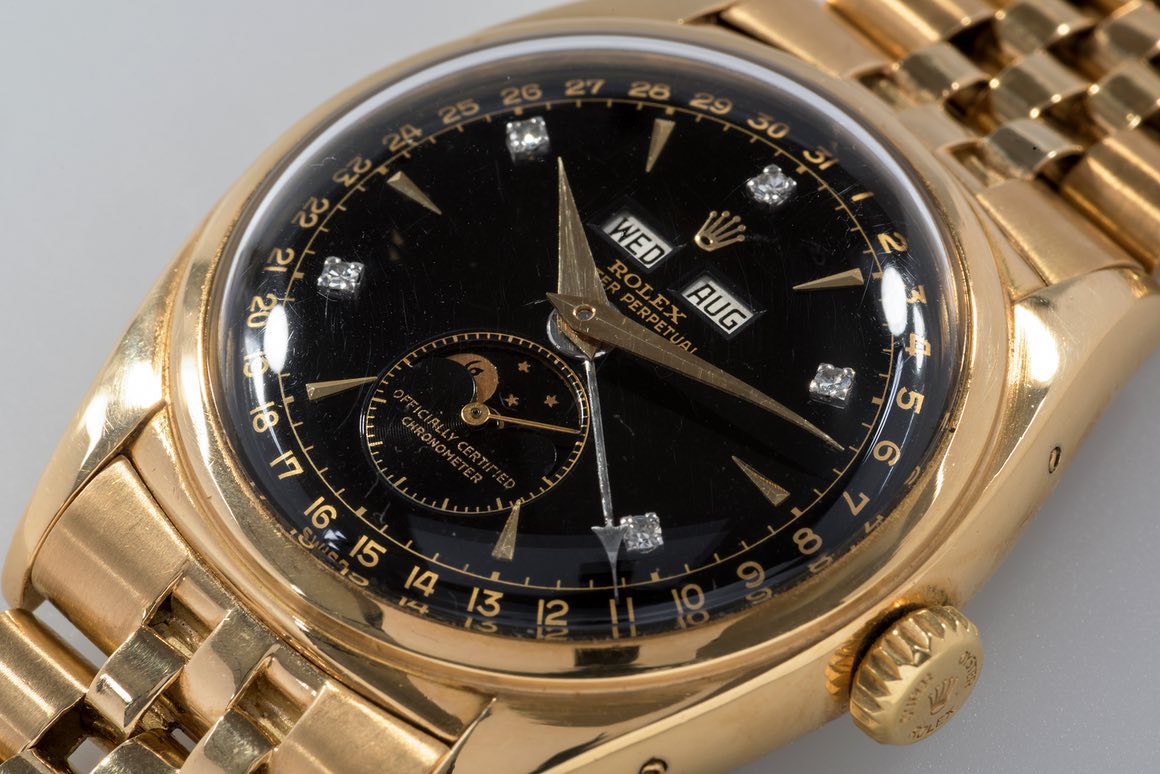 pic via hodinkee.com
The "Bao Dai" Rolex 6062    This elusive Rolex triple calendar with moonphase in yellow gold is one of only three black dial models known to exist with diamond markers. Of the three, the Bao Dai, is the only example to feature diamond markers at the even hours, making this piece truly unique. This is further enhanced by imperial provenance, having belonged to His Majesty Bao Dai, the last emperor of Vietnam.
This one is spectacular. maybe only one known 6241 JPS tiffany.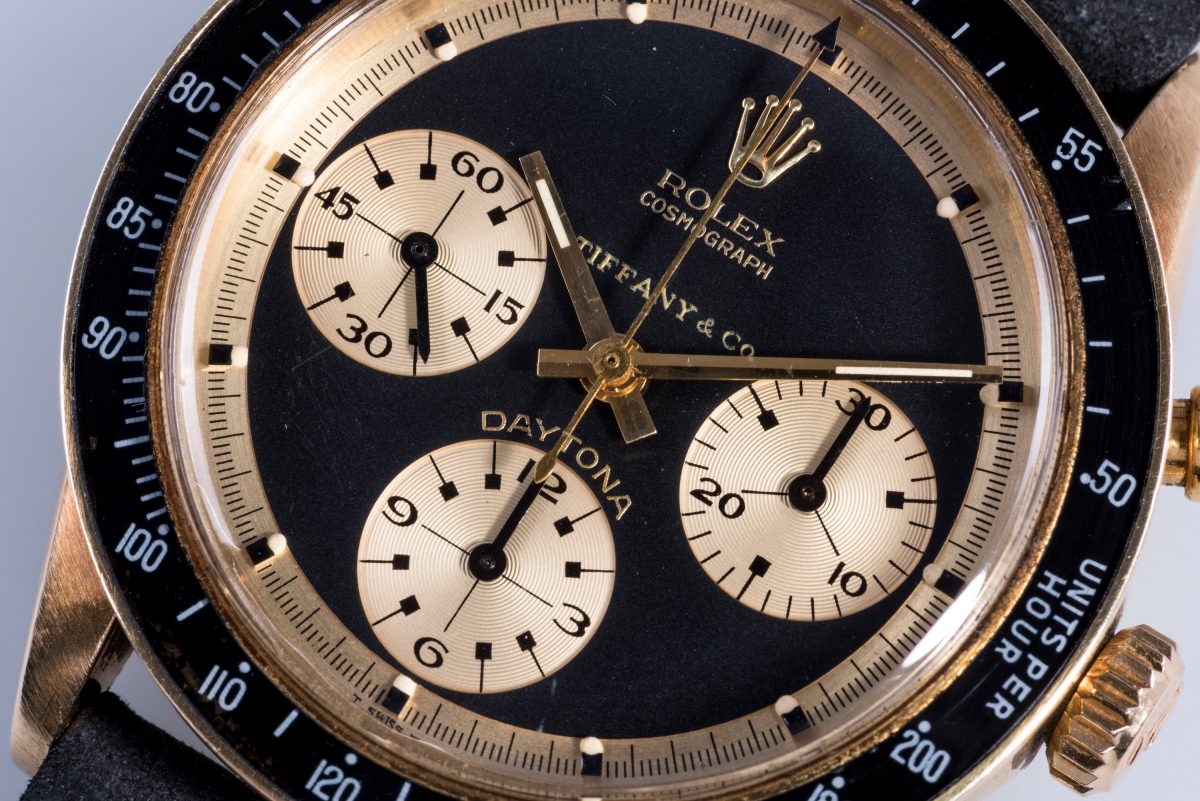 pic via hodinkee.com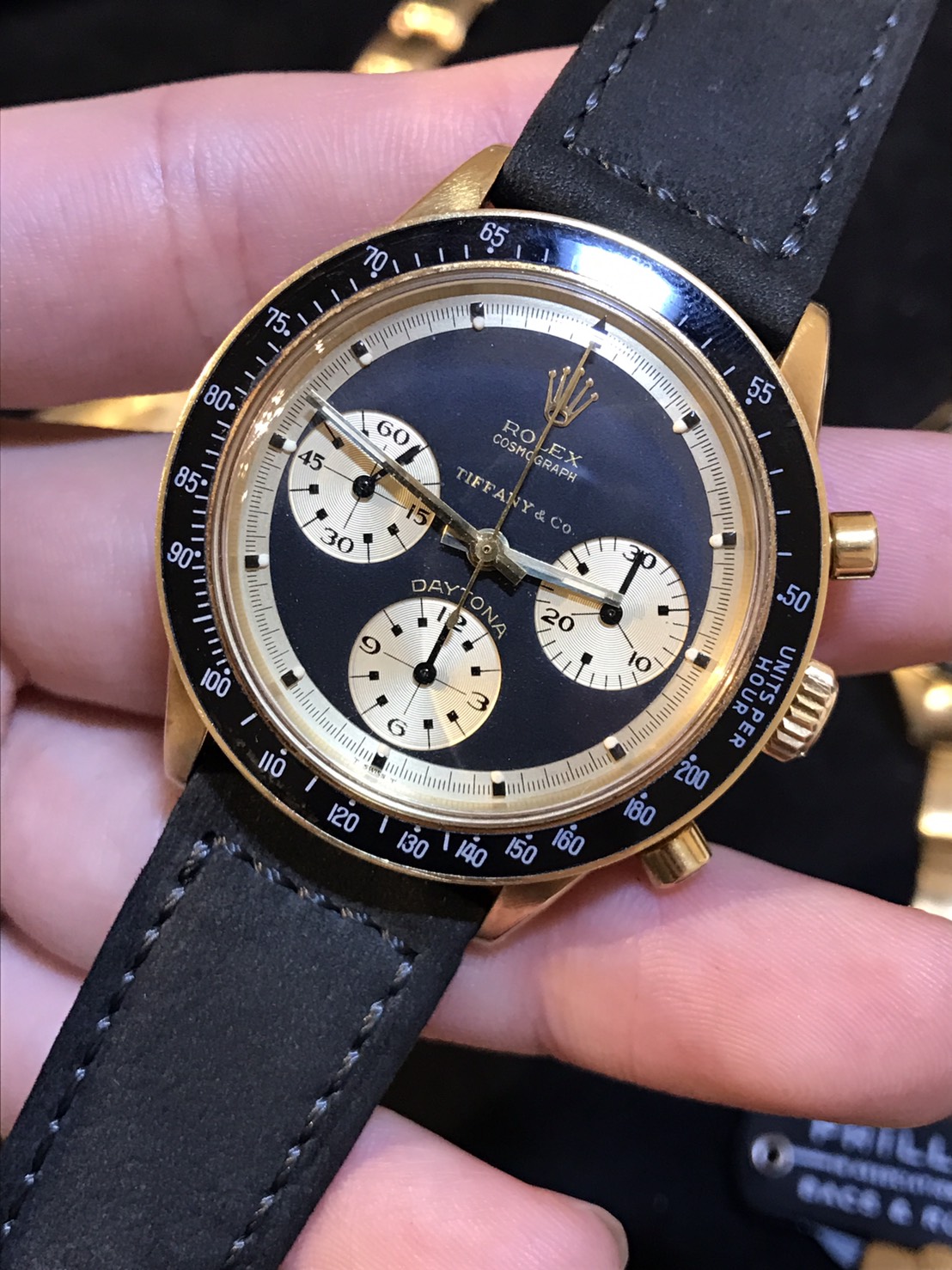 6241 YG The Tiffany & Co. John Player Special Paul Newman Daytona:A fine, rare, important and probably unique 14k yellow gold Rolex chronograph wristwatch, retailed by Tiffany & Co, reference 6241, circa1968.
Estimate: CHF 400,000 – 800,000
Lastly, one of my favorite from the upcoming auction. 6238 14K Black glossy dial. only two known in the market. I'm sure this time capsule will go crazy.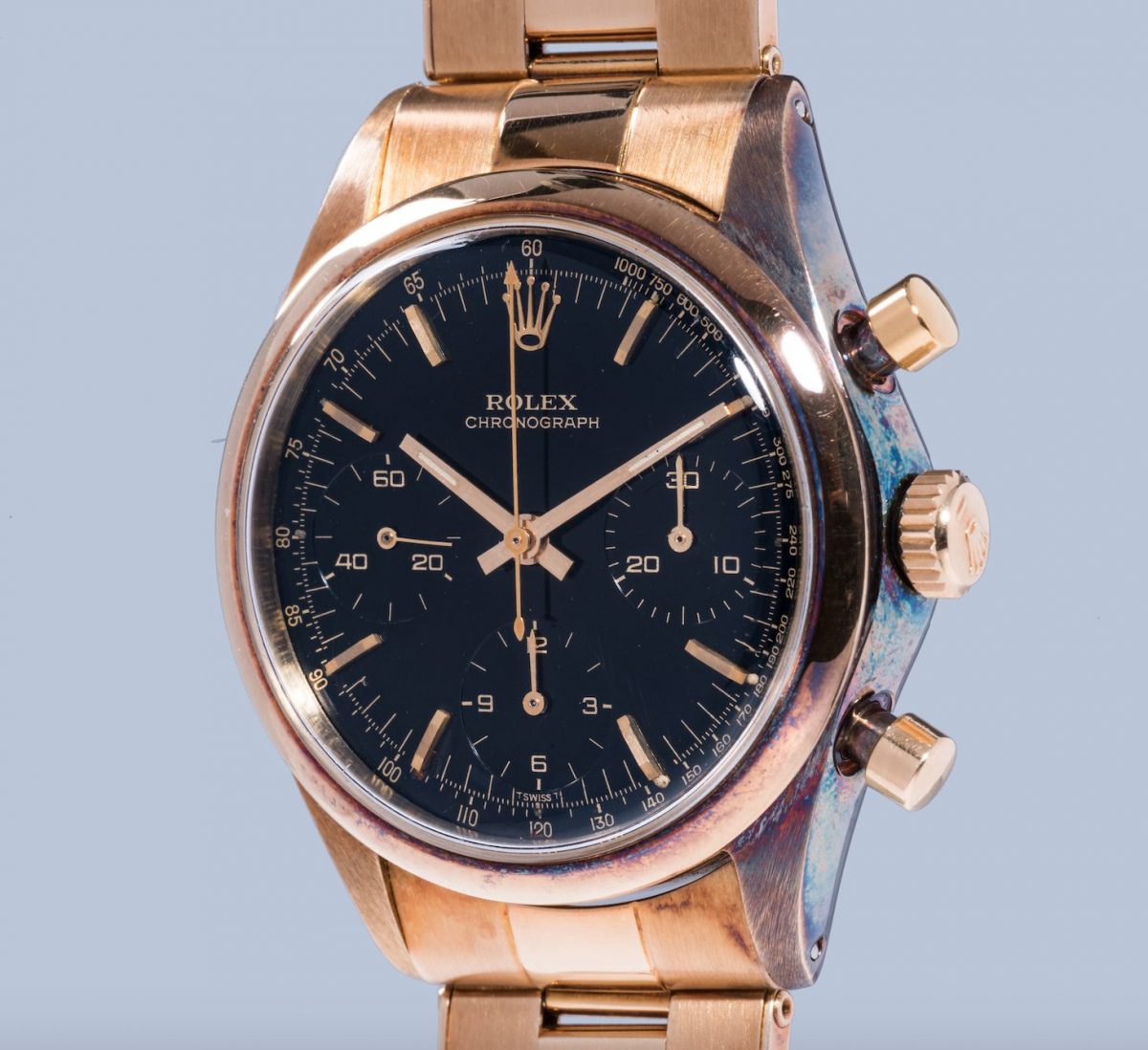 pic via phillips.com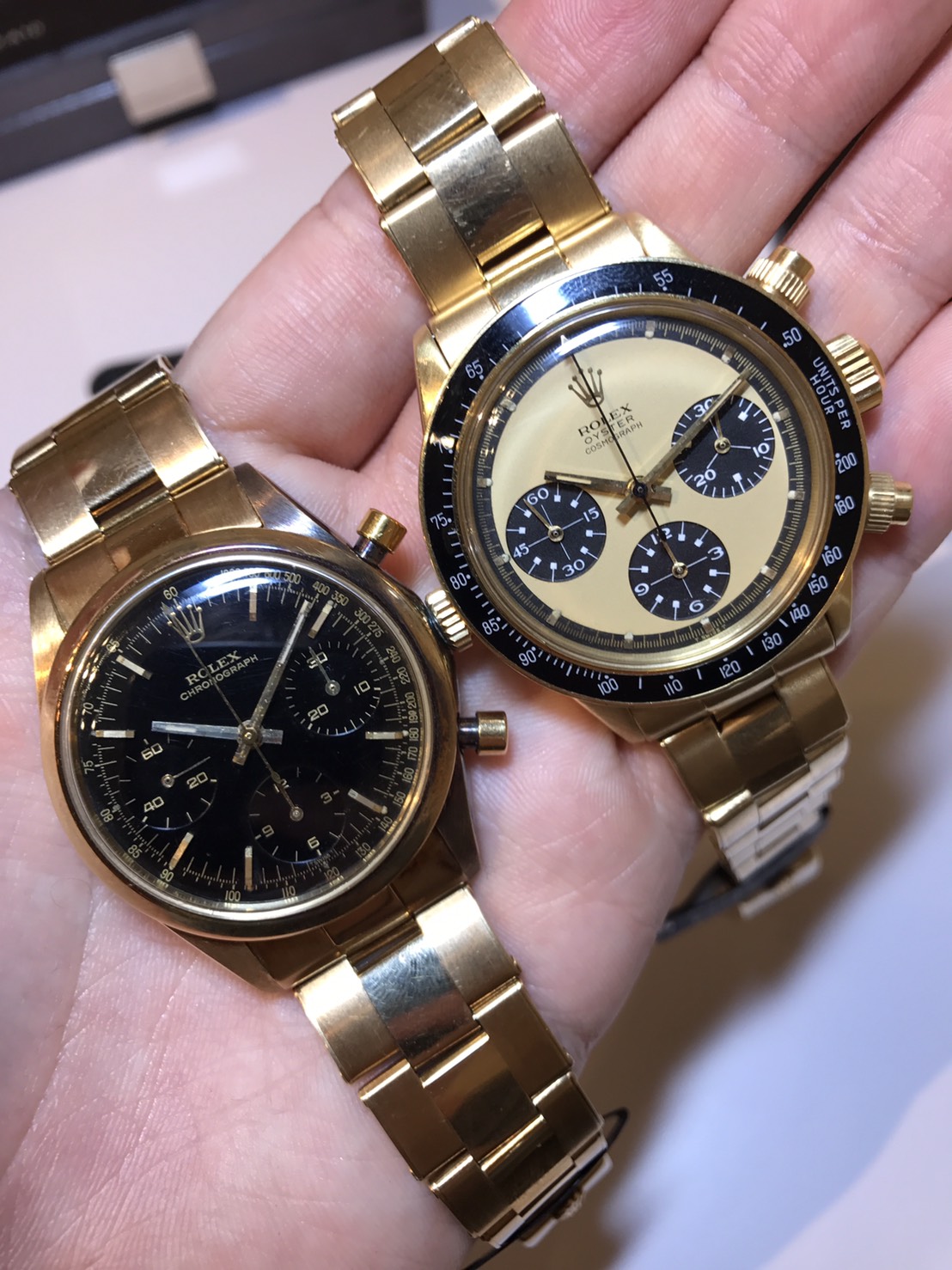 6238 The Pre-Daytona Chronograph with Black Galvanic Dial:An extremely rare and highly attractive 14k yellow gold Rolex chronograph wristwatch with black galvanic dial and bracelet, reference 6238, circa 1967.
Estimate: CHF 250,000 – 500,000.