Phillips auction Three is gonna be in May 2016. The centrepiece is the Tropical 6263 RCO PN but a lot of rare and fine pieces will come up for the auction.
First is a Daytona Ref.6239 Pulsations called 'The Doctor' that is one of only a few known in the market. There is a blue track on the side of dial for measuring doctor thing that makes quite a difference compared to normal Daytona dials.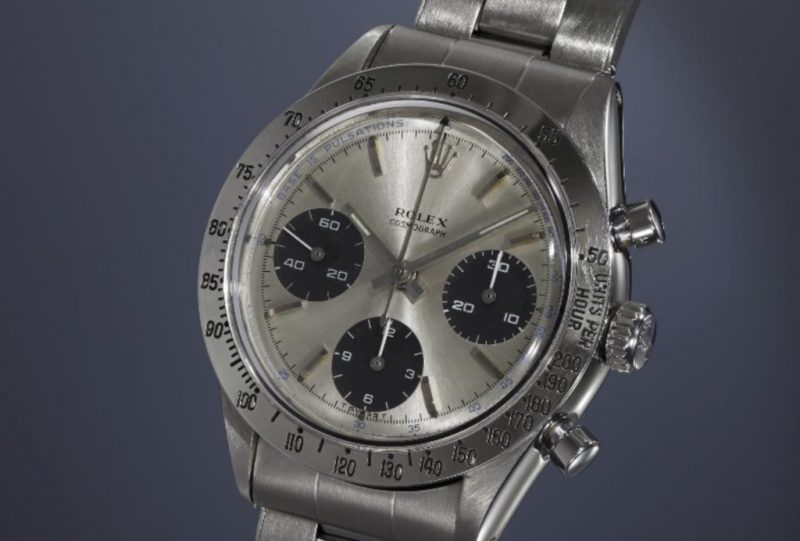 ROLEX
Cosmograph "The Doctor", Ref.6239, Stainless steel, 1966
Estimate CHF350000 – 700000(sold 1,085,000CHF)
Then there is an extremely rare piece Ref.6240 RCO called oyster baby. This is a somehow an 'OysterDown' RCO. Ref.6240 are 'in' at the moment and think this is going to do very well.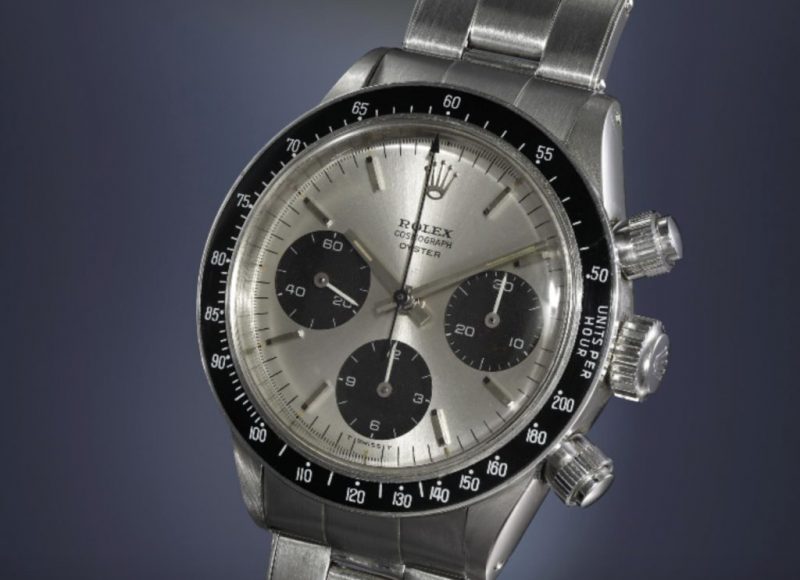 ROLEX
"Oyster Alpina", Ref.6240, Stainless steel, 1966
Estimate CHF100000 – 200000(Sold 281,000CHF)
This is an 18K 'Red Sword' Ref.6265 (Oman Army model). With Ref.6263, it was the best.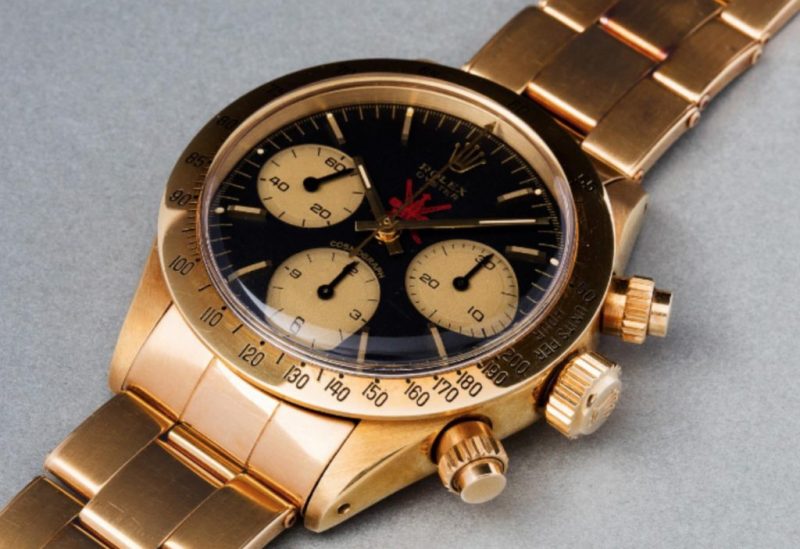 ROLEX
Oyster Cosmograph "Oman", Ref.6265, 18k yellow gold, 1973
Estimate CHF200000 – 400000(SOLD 605,000CHF)
And this 14K Ref.6241 which became brown, which has been called the 'Copper Tone Dial'. Depending on the choice of leather, the strap looks good.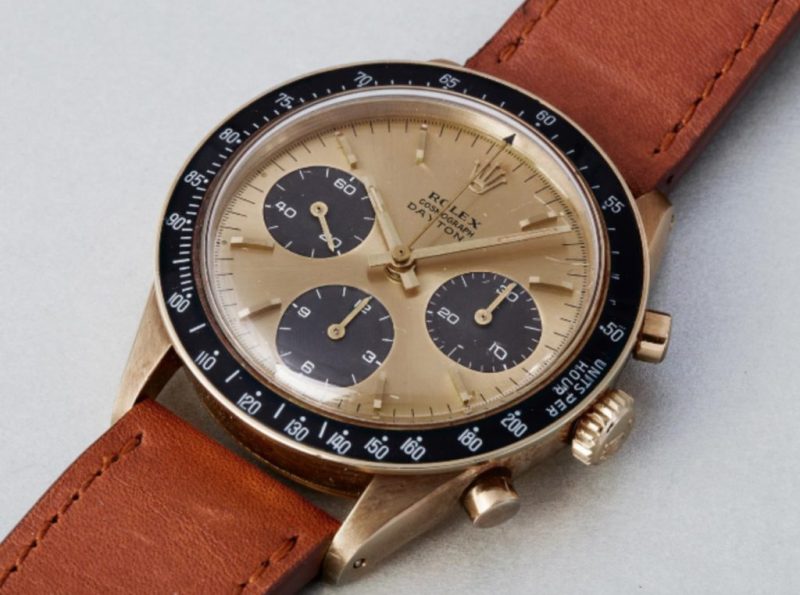 ROLEX
Cosmograph Daytona, "The Copper-Tone", Ref.6241, 14k yellow gold, 1966
Estimate CHF80000 – 160000(SOLD 185,000CHF)
And now the centrepiece, the 3-step Tropical Oyster PN. Even thought condition is not that good, the estimate has become ridiculous.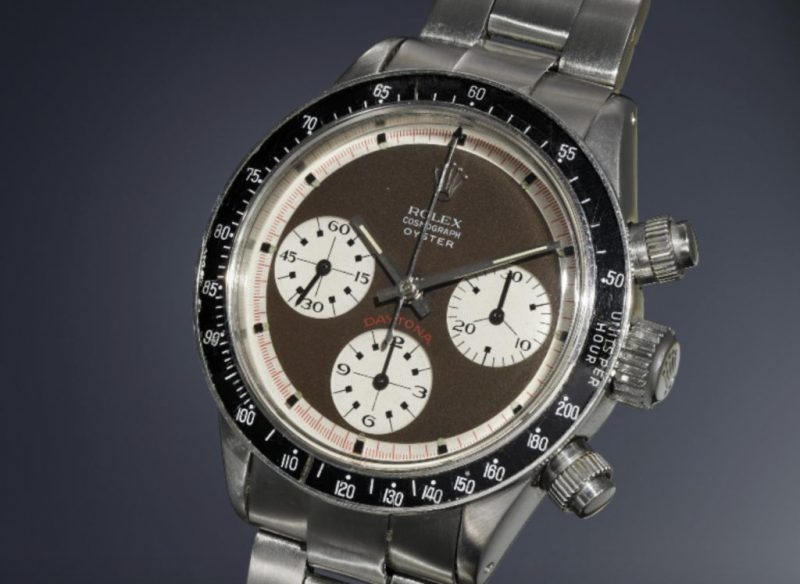 ROLEX
Cosmograph Daytona "Paul Newman Oyster Down", Ref.6263, stamped inside caseback 6239, Stainless steel, 1969
Estimate CHF750000 – 1500000(SOLD 1,985,000CHF)