This is the 6263 tropical RCO Paul Newman that will be auctioned at Philips in Geneva May 2016. Indeed the black part has turned slightly brown as u see it below and more than likely to be the only brown MK1 RCO in the world. It has MK1 pusher & MK1 bezel.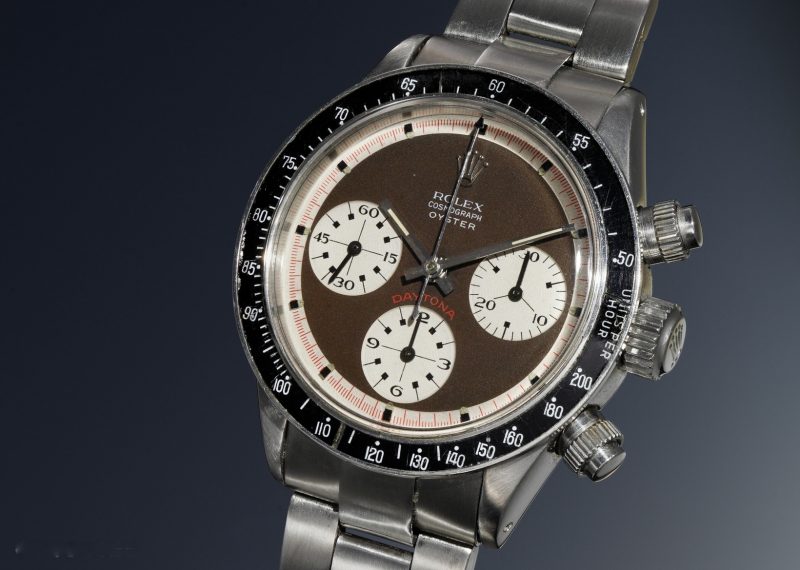 The Oyster Down correctly come with Ref.6263 and also said to be part of Ref.6240 as a lot of collectors found it out with 6240, even in the some books published a long ago but with these part everyone still has a different of views that is actually interesting for the market. I wonder, depending on their attitude, would it do well at auction houses described as such?
Here are two images of the white PN and black RCO PN Ref. 6263. The difference between the positions of OYSTERS is well known. As you are looking at this photo, the individual perfect detailing in this OYSTER PN is really beautiful.