A black 3970 Patek Phillipe WG 'Bregue' dial with hands that also have a specific design.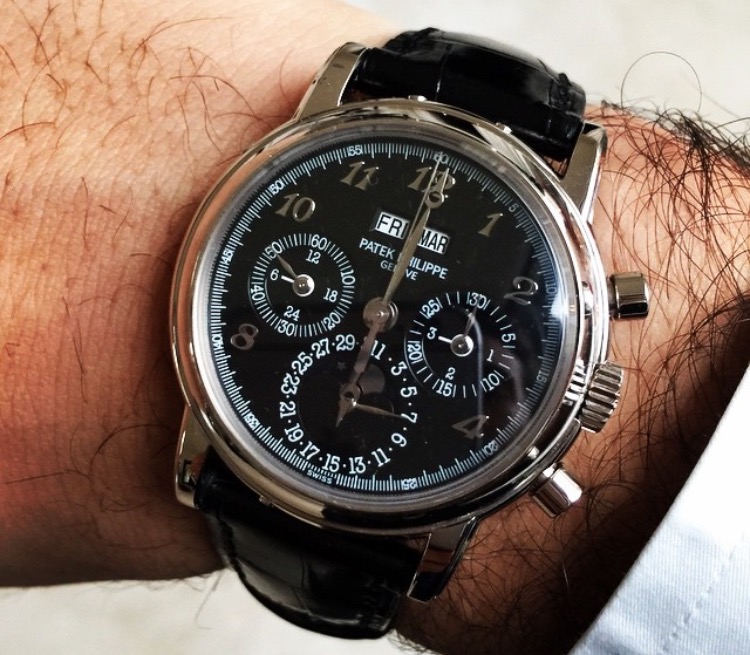 pic via instagram/watches.7
For someone unfamiliar with this watch, while it's true this is completely different from normal dials, what's different? You'd think ordering a normal Patek model with a special dial that doesn't exist is possible, but in fact it's quite a hard thing to do.
Therefore, the reason why pieces previously custom-ordered later appear on the market is because they fetch such a high price. I suppose it's a chance for an the person who ordered the watch to share their sense of taste of style.