It was Christie Geneva in november 2016 , and the list was really interesting. Out of all perhaps some attention should be given to the 18 karat pure gold Ref. 6241 Paul Newman. Since it's luminescence is also pretty likely to attract bidding. The serial number is 1.9 and ideal.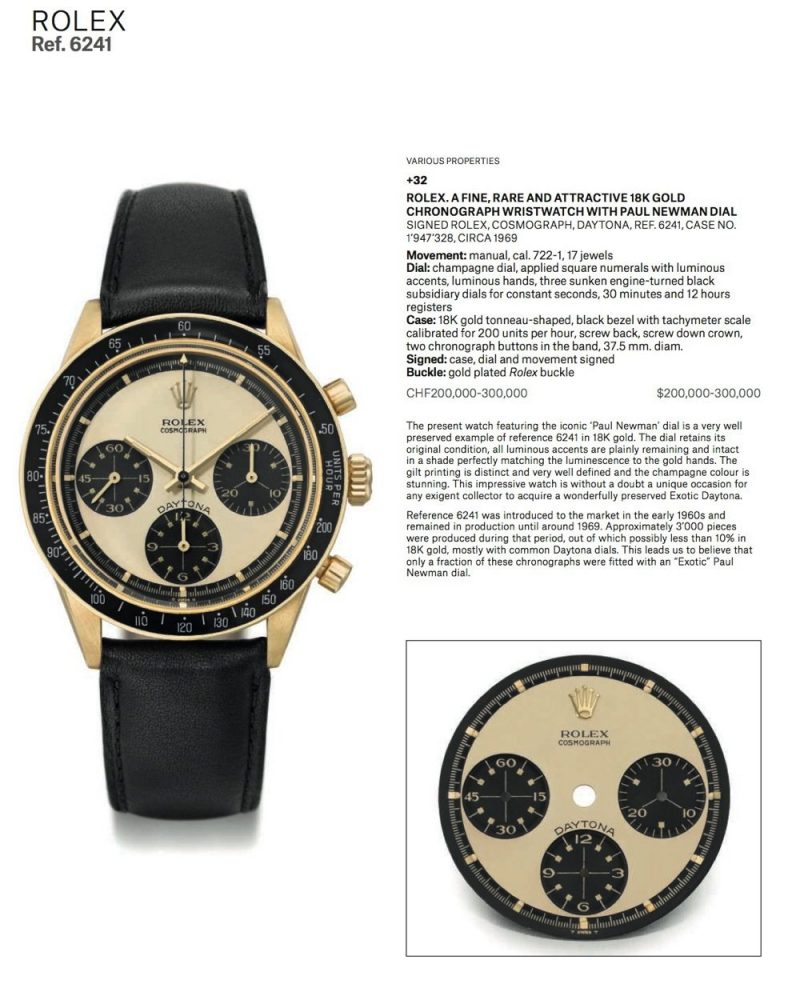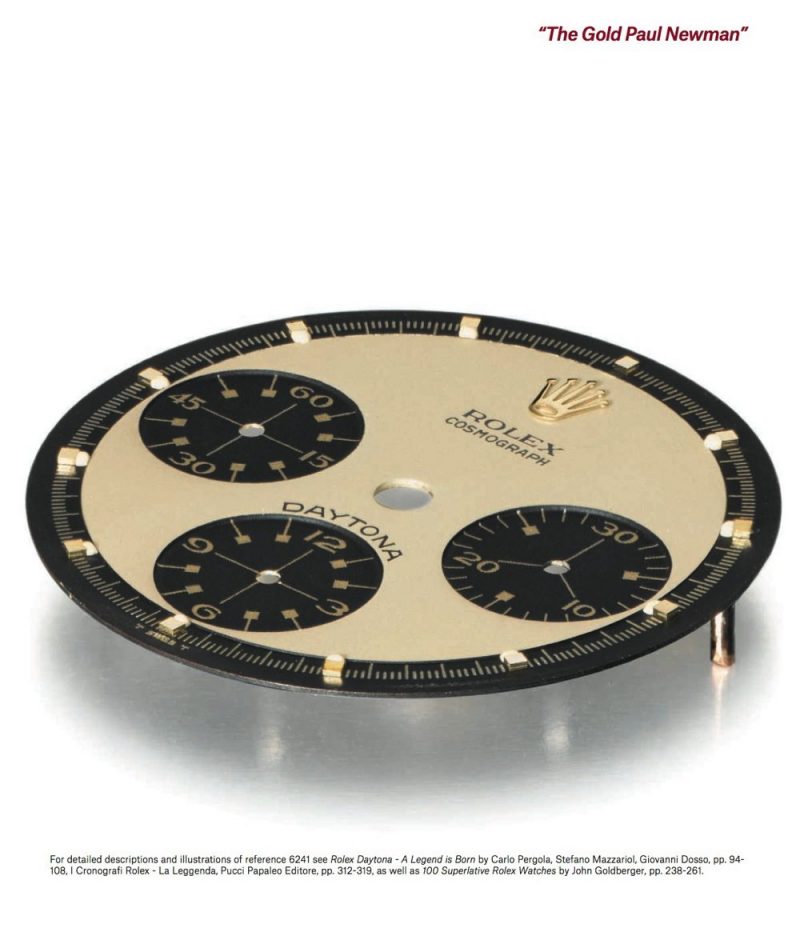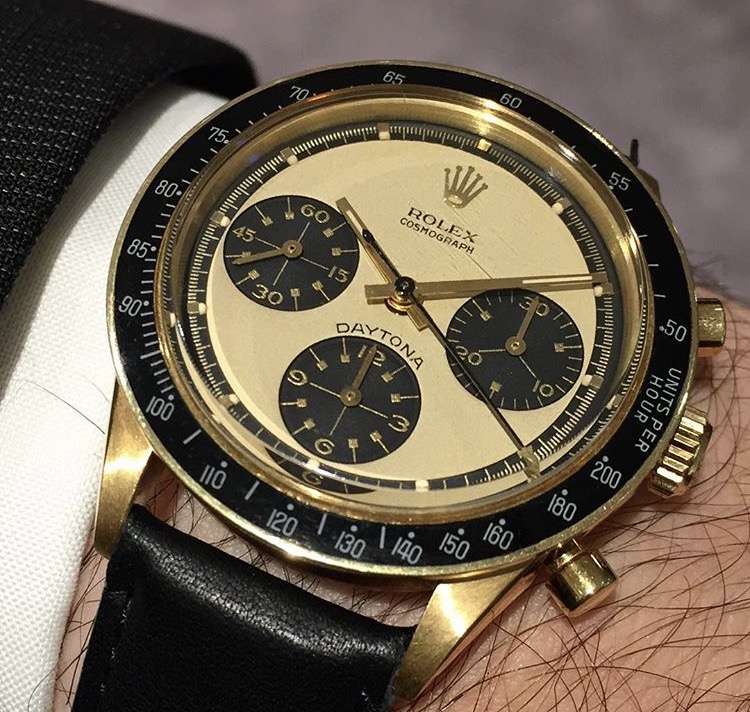 pic via christieswatches
Rolex Ref. 6241 18K Paul Newman Dial
CASE NO. 1'947'328, CIRCA 1969
SOLD for 293,839USD
And in Ref. 6200 is also a Submariner. But I wonder what will happen as judging from the market value this estimate is being toned down. Since Ref. 6200 is a mirror dial from the 1950s, hardly any individual of these have a perfect gloss and are a part that is very difficult to judge.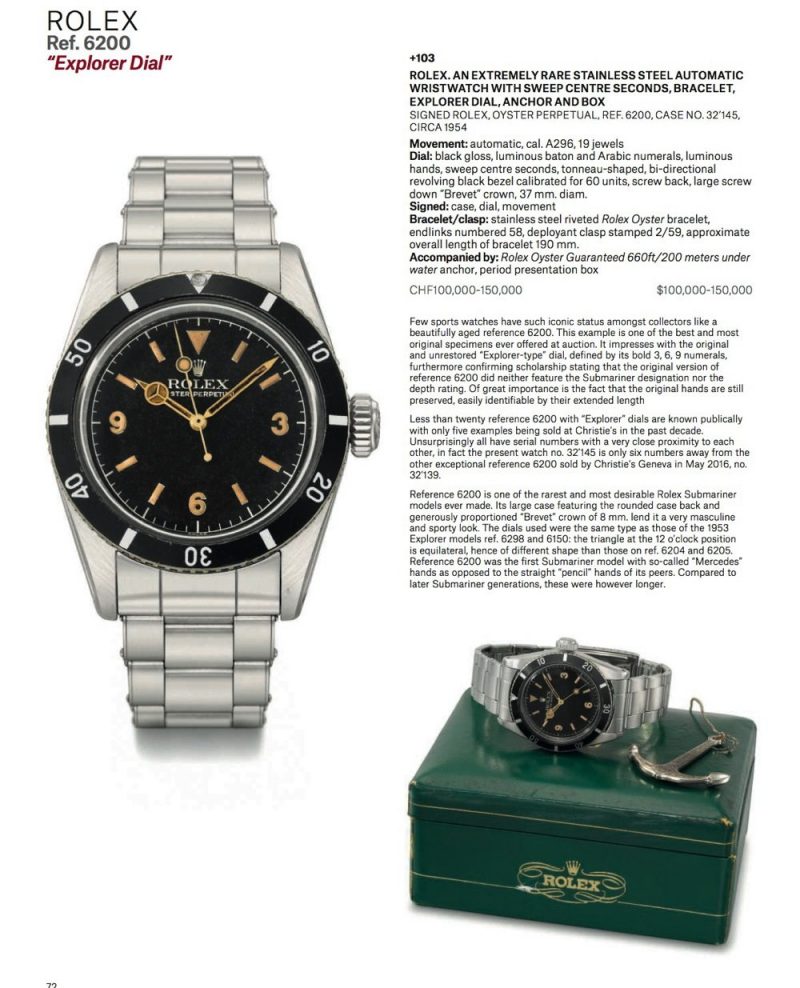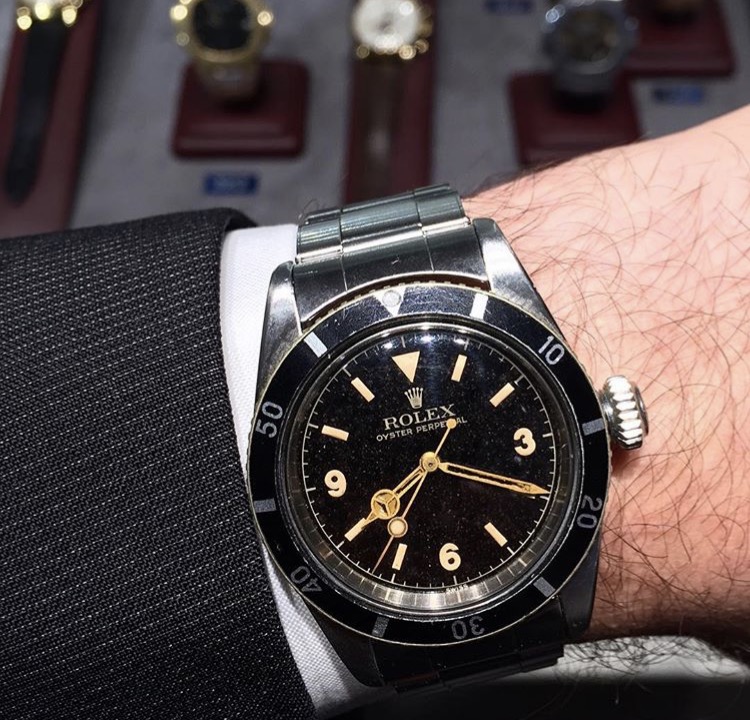 pic via christieswatches
ROLEX, OYSTER PERPETUAL Explorer dial
Ref. 6200, CASE NO. 32'145, CIRCA 1954
SOLD for 274,568USD