Today's topic I'm bringing is about 6264 lemon PN. It's well-known as the king of gold Paul Newman by Daytona lovers. what's so exiting is that firstly reference 6264 that got produced only for short period maybe the rarest Daytona. secondly color of dial is different compared to champagne 6241 PN. Lastly white number graphic on the sub-dials that is so iconic and make big impact ahead of anything else.
For those who wanna compare a lemon and champagne, I post a pic bellow.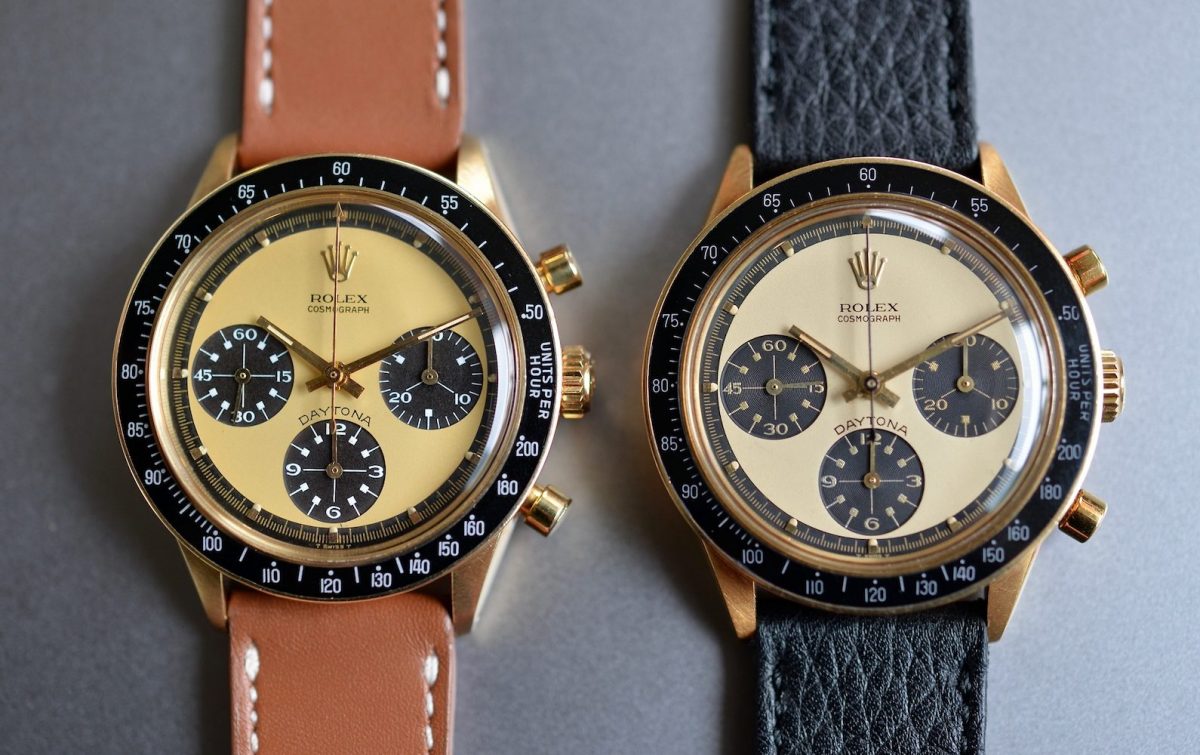 L:6264 LEMON PN 14K(white graphic)
R:6241 CHAMPAGNE PN 14K
This is champagne 6241 PN that is also classic and much more difficult to find especially in this condition.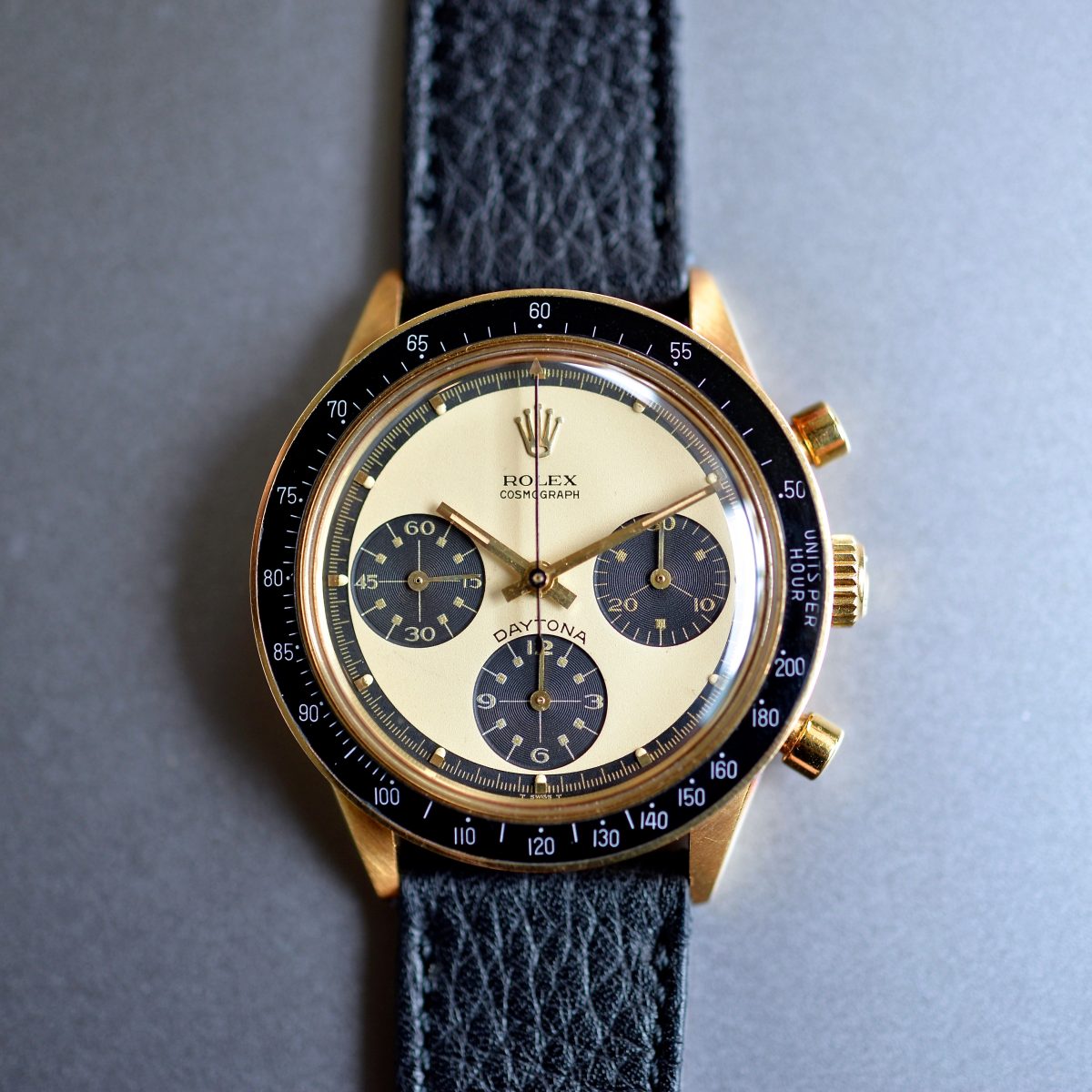 6241 CHAMPAGNE PN 14K
Here's a lemon. You got it ??? actually one of the best combination ever made by Rolex.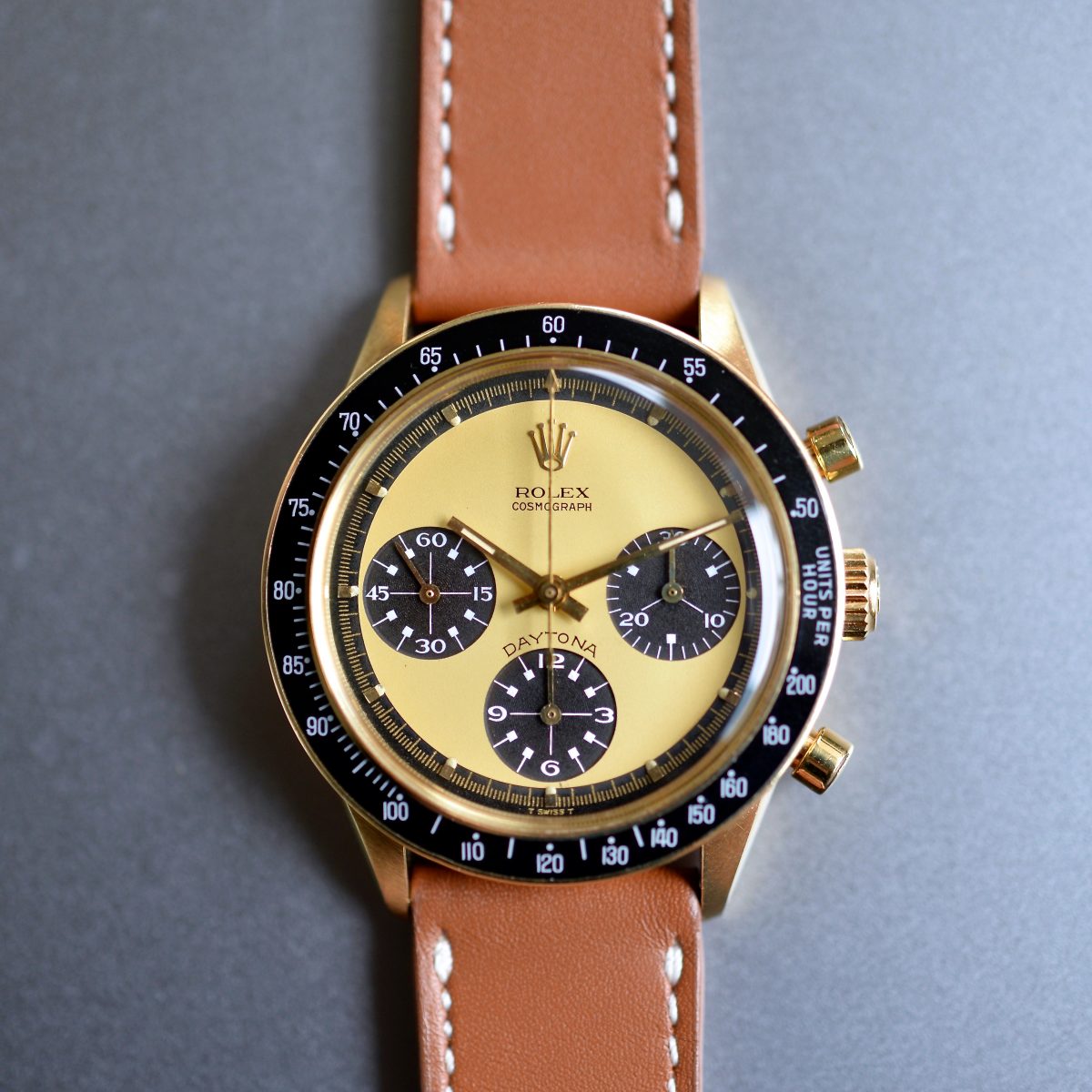 6264 LEMON PN 14K(white graphic)
This is a 6263 lemon PN. Only three known so far and the one bellow is coming to Phillips Geneva auction.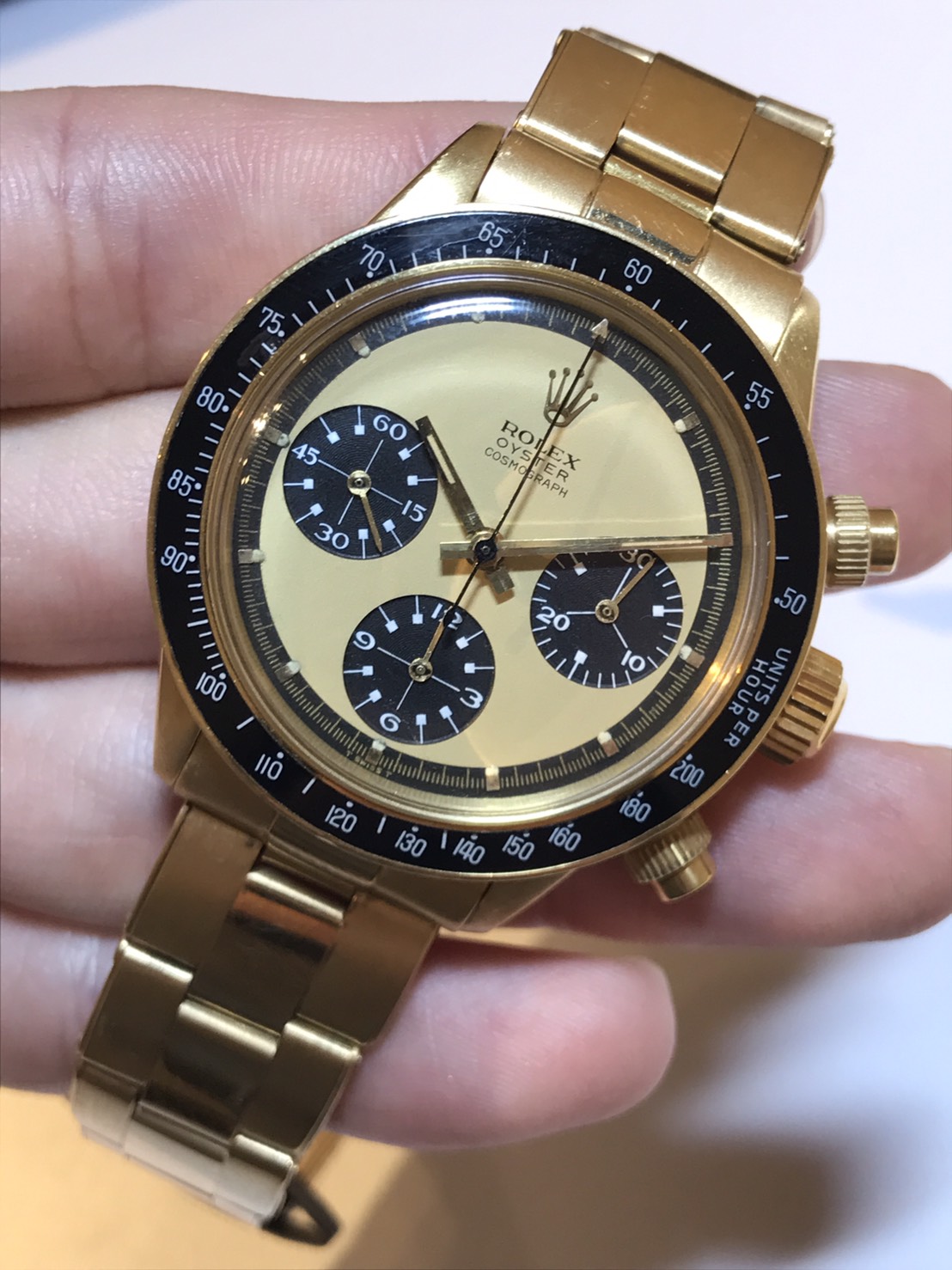 I think that gold PN is very stable to have since not so many to compare in the market and I even believe that whole gold Rolex watches especially daytona will raise up after Geneva action. I'm expecting these kind of watches as next trends. You will know an answer soon.