One of the most interesting resulst that changed our vintage Rolex market is a 6240 with a dial only Rolex in the middle of dial what is called SOLO. Surprisingly it went for CHF 245K in the Phillips Geneva auction despite the estimate CHF 50K – 100K.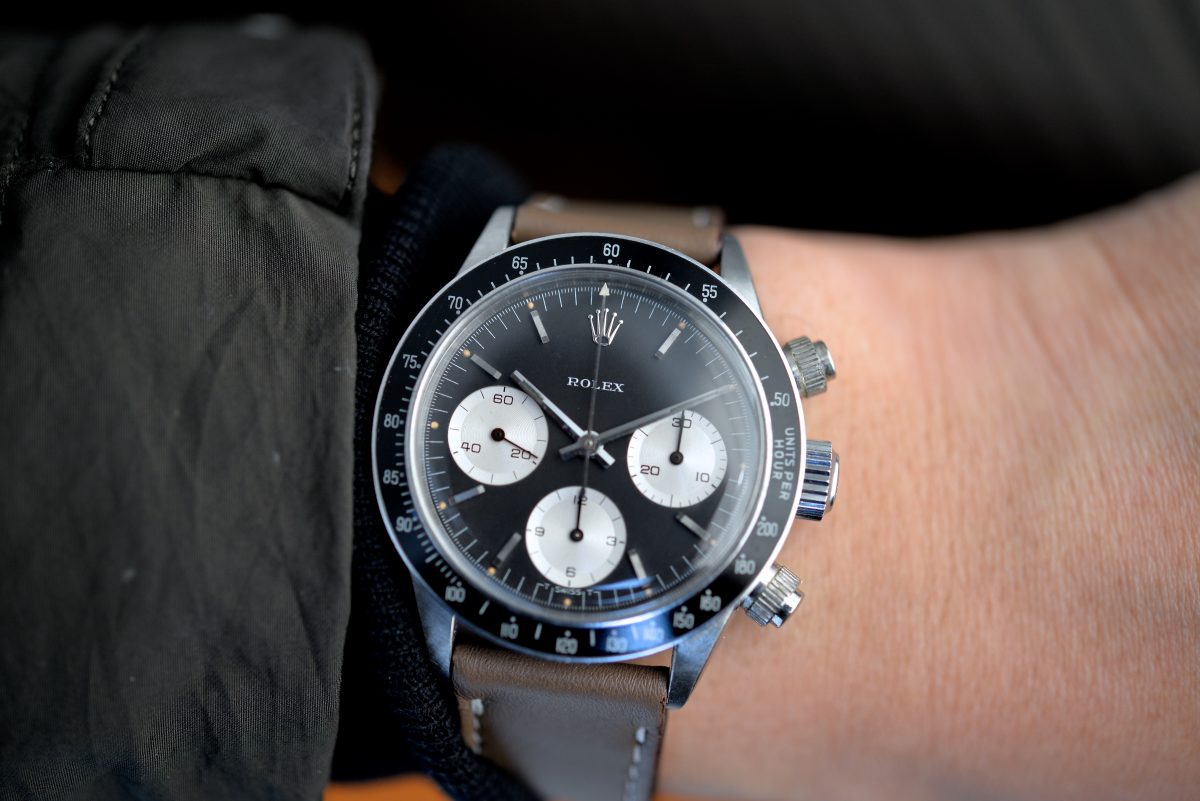 6240 SOLO Black dial
In addition to this solo Rolex first shown in the Pucci Papaleo Ultimate Daytona book as 6240, It came to appear into prominence in Nov 2015's Phillips auction. so what's up with the solo rolex?
Here I explain my ideas.
First what we have to know is when this dial was produced. IMO as we see -t swiss t-  at the bottom of dial, it was probably made 1964-1966 since double swiss always 923.xxx (very first 922xxx) , floating double -t swiss t – around 1.0 and small logo with t swiss t from 1.4 serial.
Second Nobady believed the price was going up even more than non oyster PN despite its simpleness. However, once u know how cool it looks, u will easily understand what I'm saying.
Last there is a 6239 catalog with solo dial from Rolex. Maybe shown in the Hodinkee once but i don't think is the same dials as the one with 6240 from the auction. You know why?? because most important thing to know about solo dial is always low letter meaning "Rolex" 's position is lower. In addition the catalog and the one on the catalog come with 275 bezel and long hour hands that are for double Swiss, more carefully you only see the swiss not – t swiss t- at the bottom of dial.
In my conclusion, solo rolex dial like the one sold by Phillips auction in 2015 was made about 1964-1966 on purpose of testing or preparation for next cosmograph daytona stamps, logically coming in either 6238,6239 and 6240 as these were all in the production at the same time in 1964-1966 but the combination with 6240 bakelite bezel and mk0 pushers fascinates most collector a lot for its all details.
PHILLIPS Geneva , Nov 2015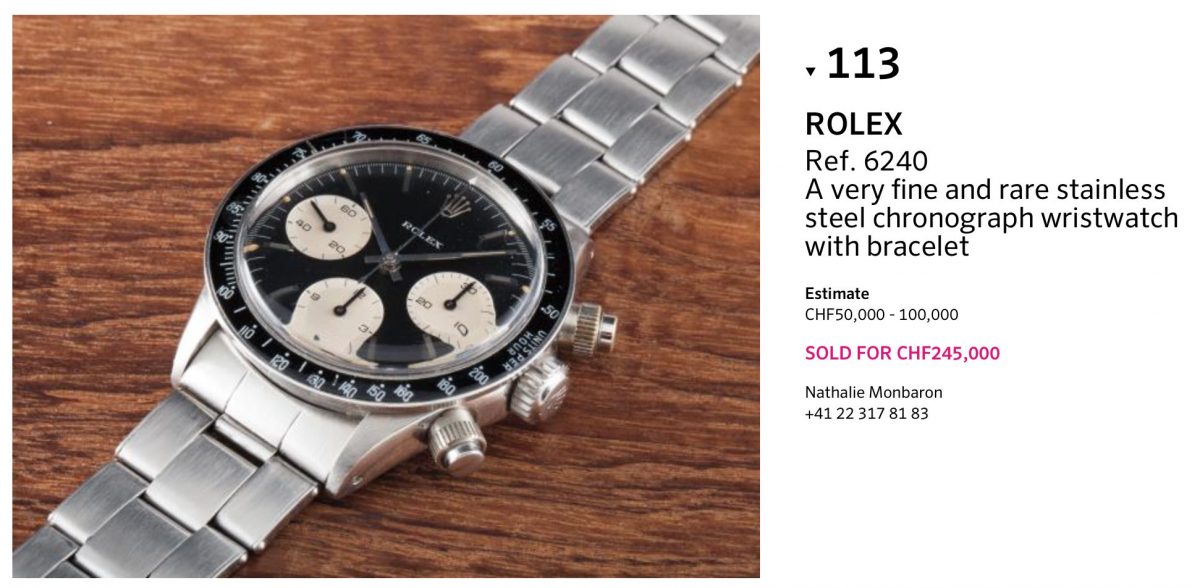 Rolex 1965 , 6240 "SOLO" Case No: 1'298'396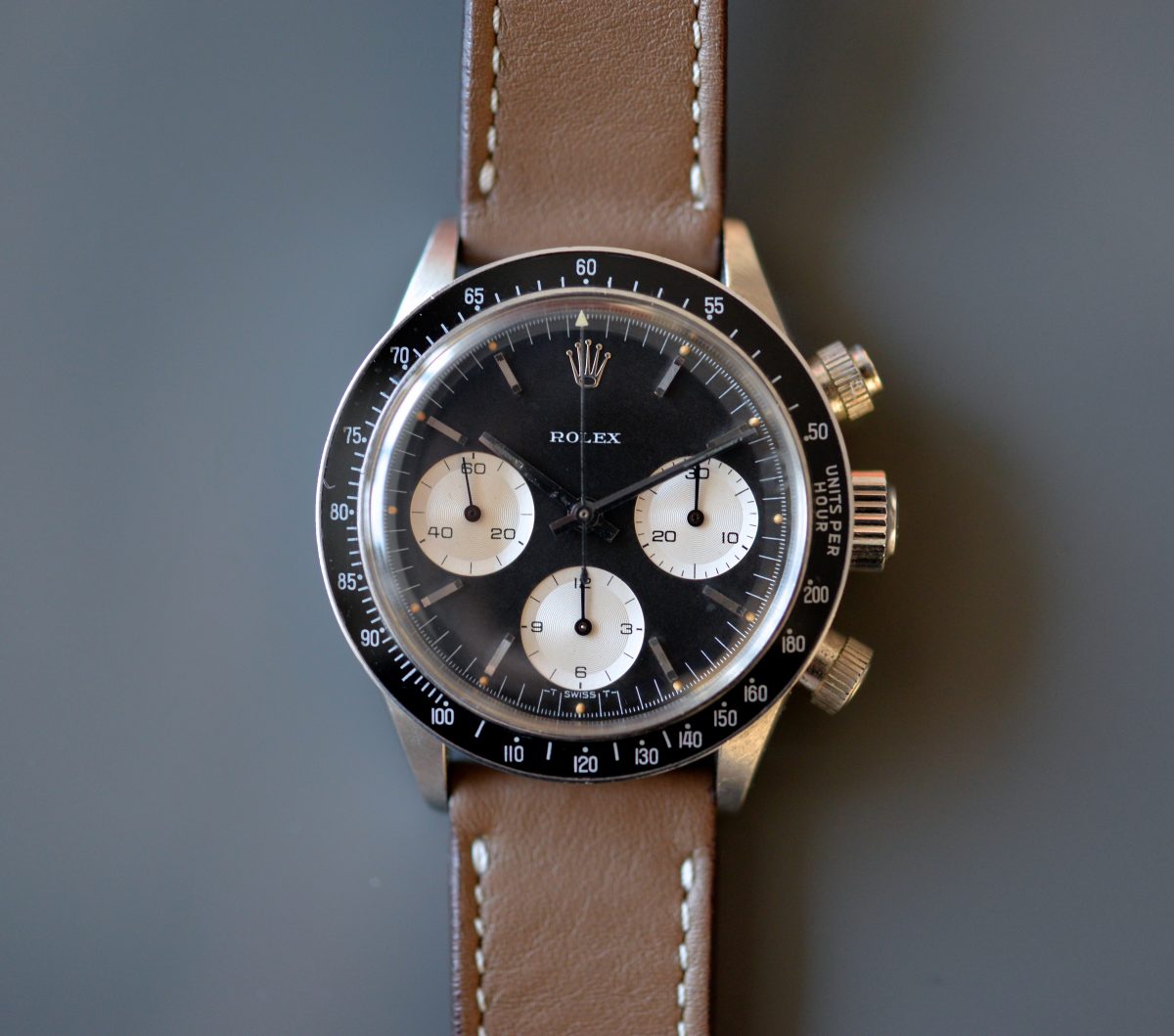 6240″SOLO" black dial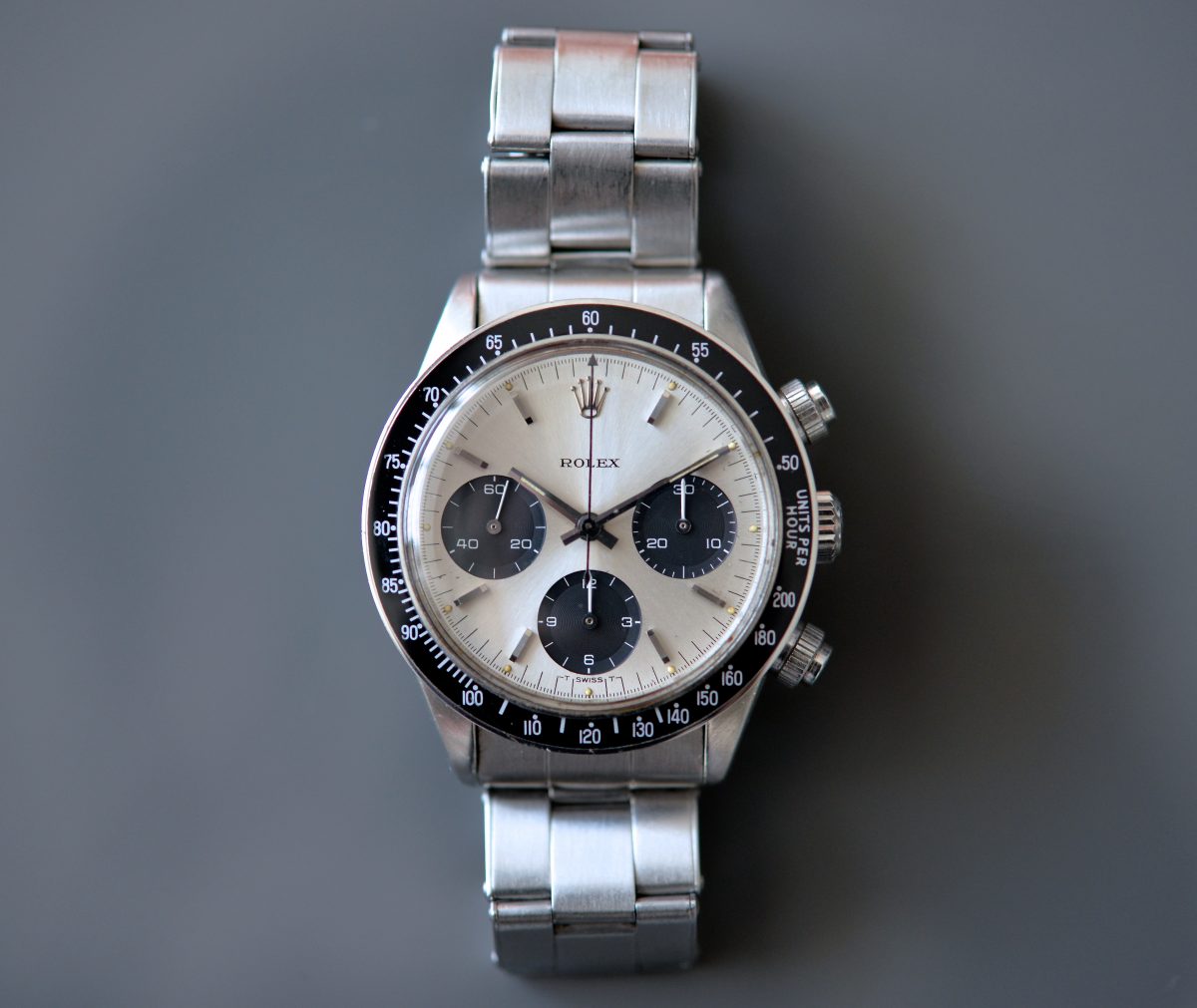 6240″SOLO"  Silver dial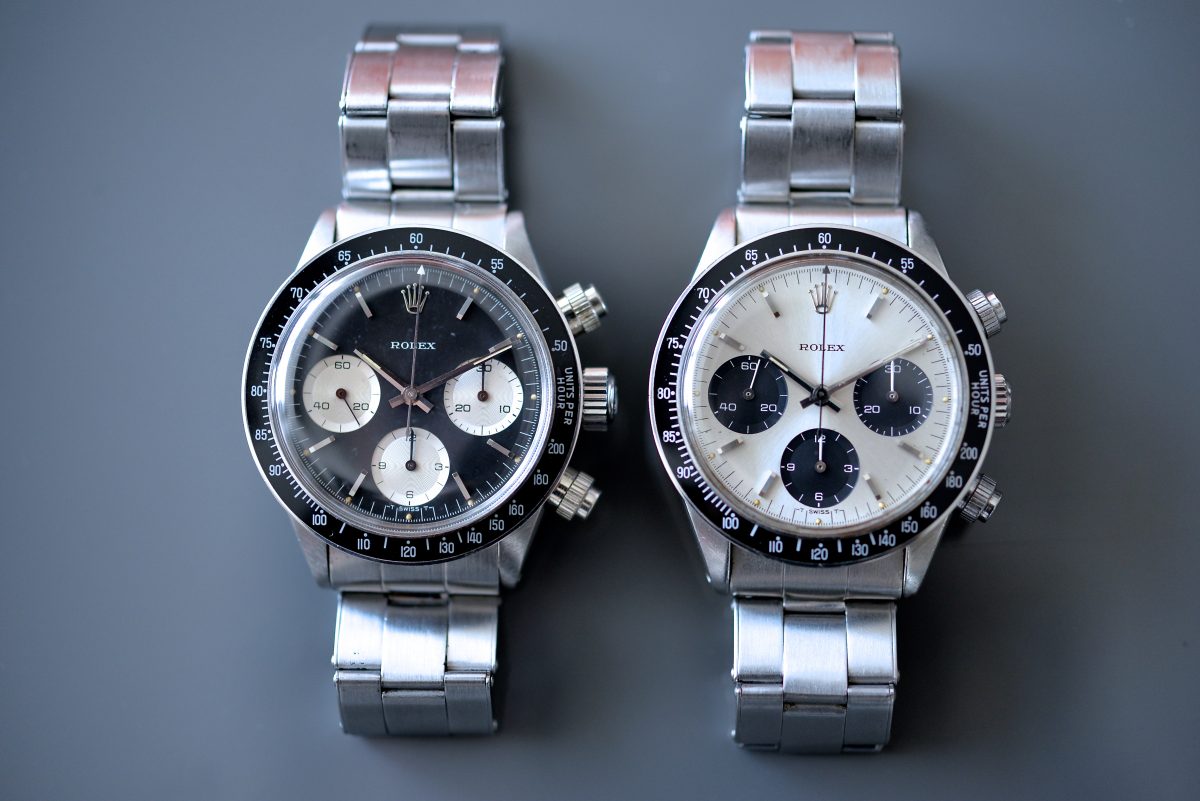 6240″SOLO"  Black & Silver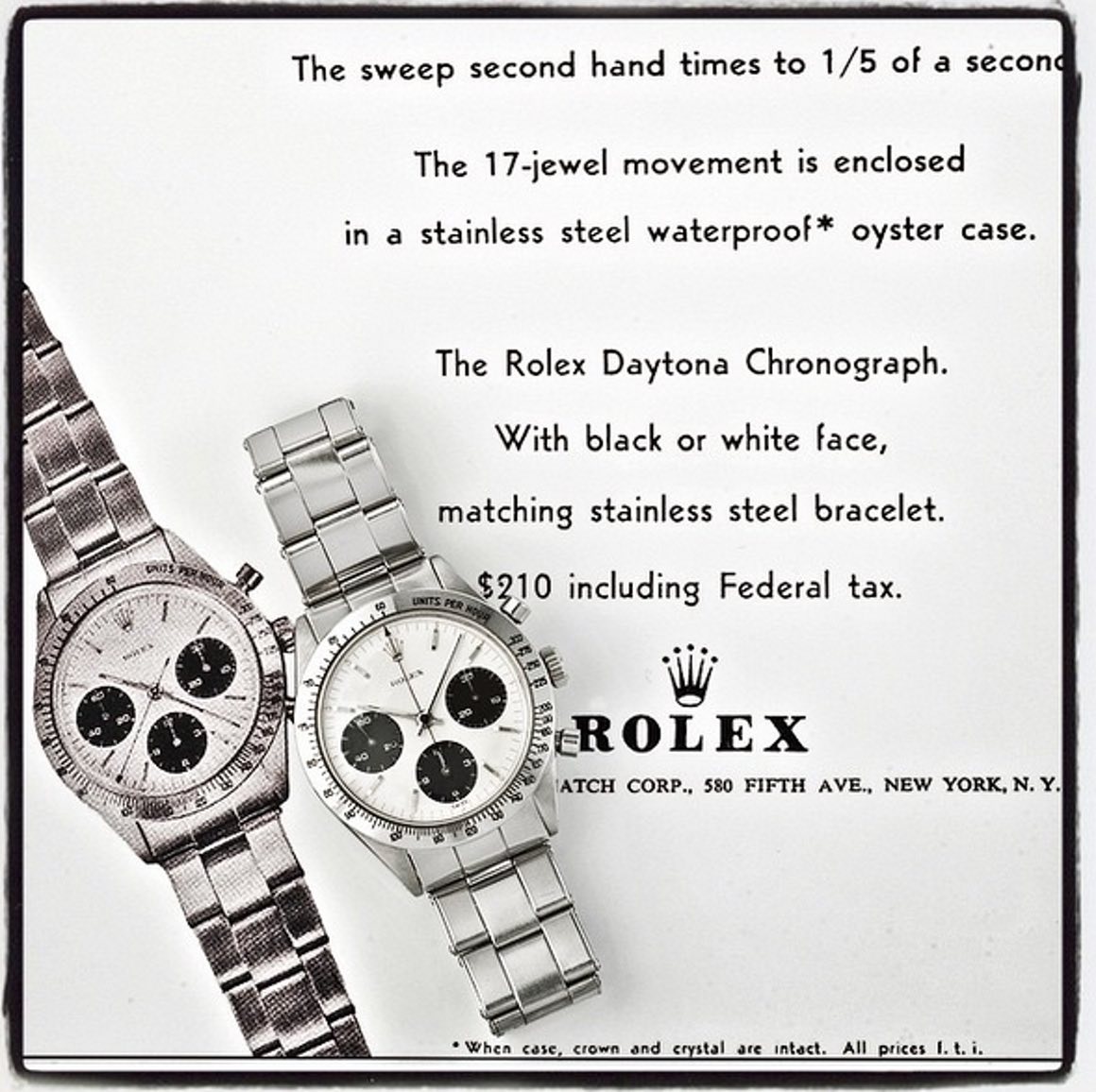 6239 advertisement(This is not 6240 SOLO)
pic via hodinkee.com
I'm very looking forward to when next one (mint and all correct) will appear in an auction.