Today I'm gonna talk about EX1 that is normally overshadowed in the vintage rolex market. However, It's really popular especially in Asian market such as Japan, Hong kong and Indonesia. Aarly EX1s like 6350 and 6610 red depth now looks like well demanded and a lot of collectors are keen to obtain one of them.
Here I put some example of 6350s for you to see! The one on the right comes with specials hands so called pencils that are so rare and hard to find in the current market. The left one is also the same dial as the right one. What's different btw these two is hands. Yep, The left of are with needle hands. Both of them called honeycomb dial that was only made in middle 1950's.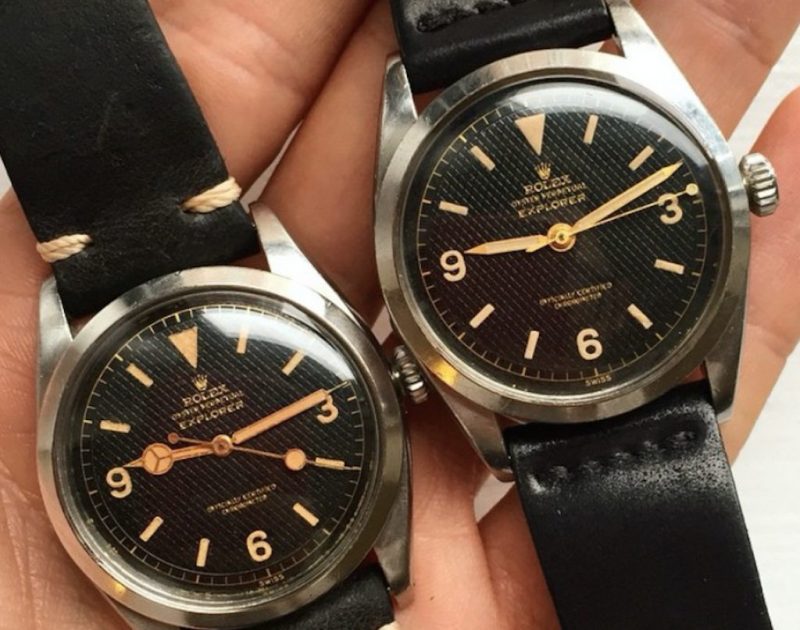 Ref. 6350 Honeycomb dials
pic via Instagram/a_sher
Here's another example of 6350. this is actually different compared to the two I've just shown you guys. It's a gilt dial that surfaced of dial is glossy however most of 6350 with gilt dials are already torrid due to strong radium of lumes.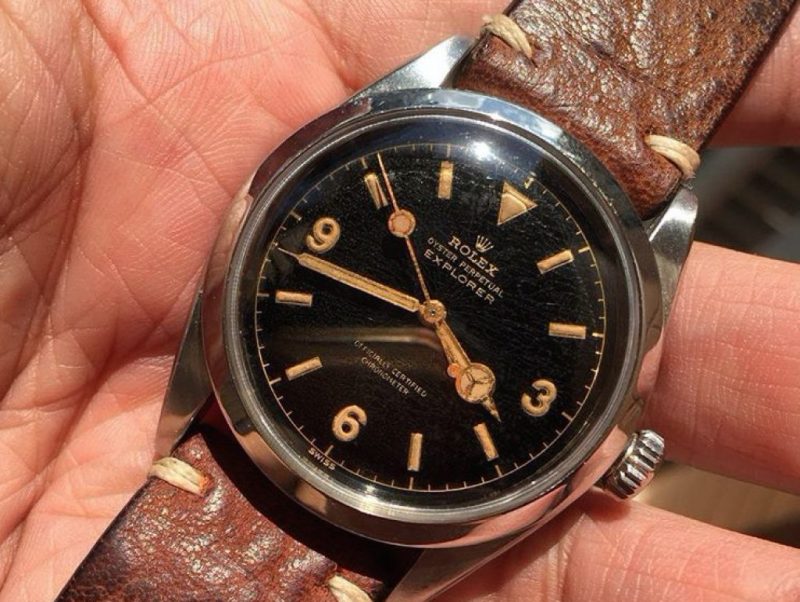 Ref.6350 gilt
pic via Instagram/nbtimes
Since the next ref.1016 had been produced for roughly 30 years, we would think the first model and the latest model are completely different from each other. In vintage market, 1016 with Gilt CR dial has more attentions, as in the case of submariner with crown guard.
It feels more modern than antique and may be better than the ref.6350 for someone that prefers a more modern atmosphere.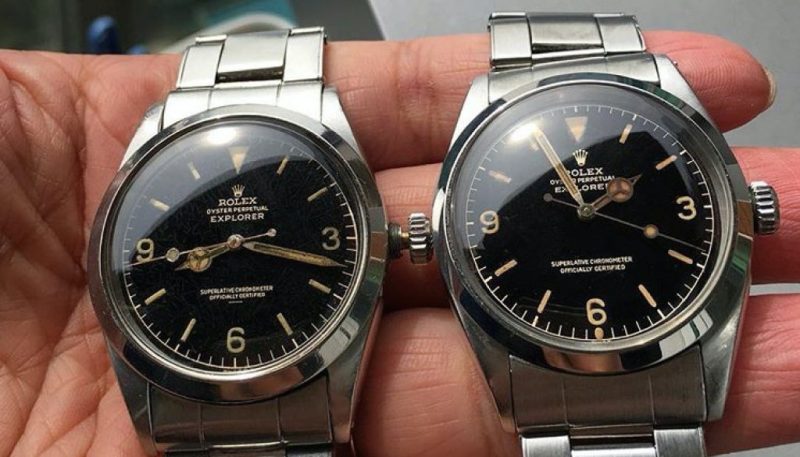 LEFT)  Ref.1016 Gilt CR UNDERLINE   /   RIGHT)  Ref.1016 Gilt CR EXCLAMATION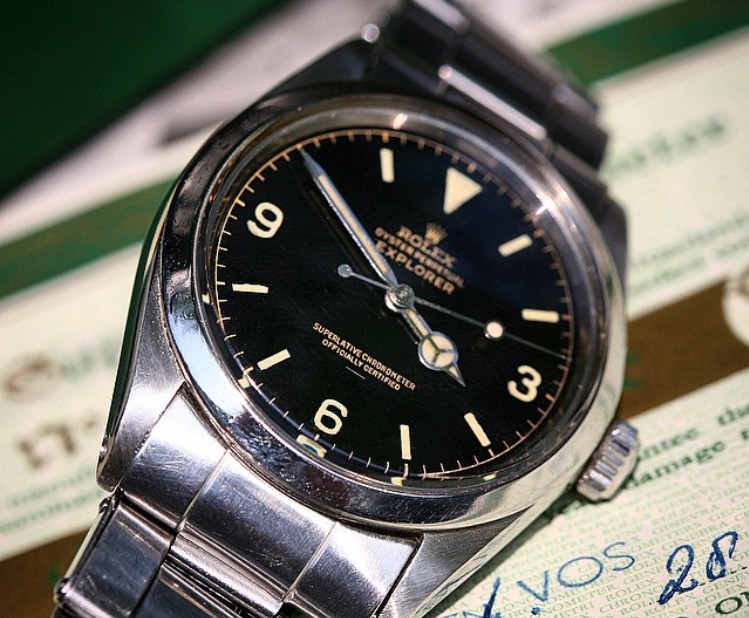 Ref.1016 Gilt CR UNDERLINE