Ref.6536 is the guard-less SmallCrown model produced in the 1950s, and as a result this top model is BigCrown commonly known as the Ref.6538 Bond.
The interesting part about the Ref.6536 is that just a few were produced, models with details such as bezel without minutes marker , Red Depth notation, a Red Top, and white second hands. The hour and minute hands are essentially gold. Because the case is thin and the SC feels really classic, it has a more of an assured sense to it than the BC (BigCrown) Bond. Each Bond has it's own character since the thickness and BC case feel fairly attractive.
And yet despite unlike the strong luminescence of Ref.5508, it's really difficult with Ref.6536, as most dials have lost their mirror gloss with few said to still be in good condition.
For example, a Ref.6536 in wonderful condition that went to auction at Phillips' recent Milestones: 38 became the hot topic having fetched more than the winning bid for a Ref.6538 Bond on display at the same time.
Early period Ref.6536 models have Ref.6538 stamped on the rear case with it crossed out by two lines and Ref.6536 stamped beside, and commonly referred to as Ref.6536/8. As well as being a Ref.6536/8, equipped with a no minutes marker bezel and Red Depth, I think it's safe to say in extremely good condition it is one of the best Ref.6536 in the world.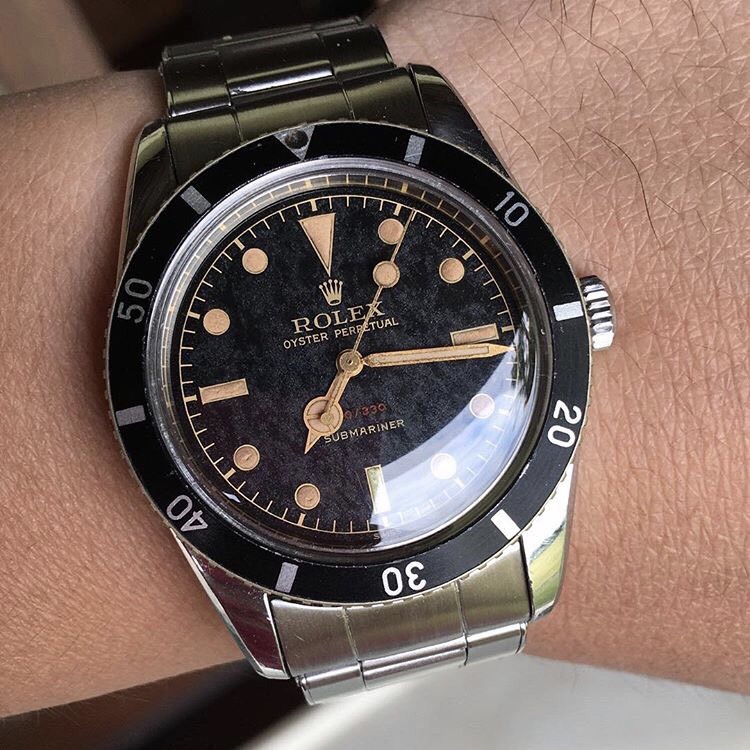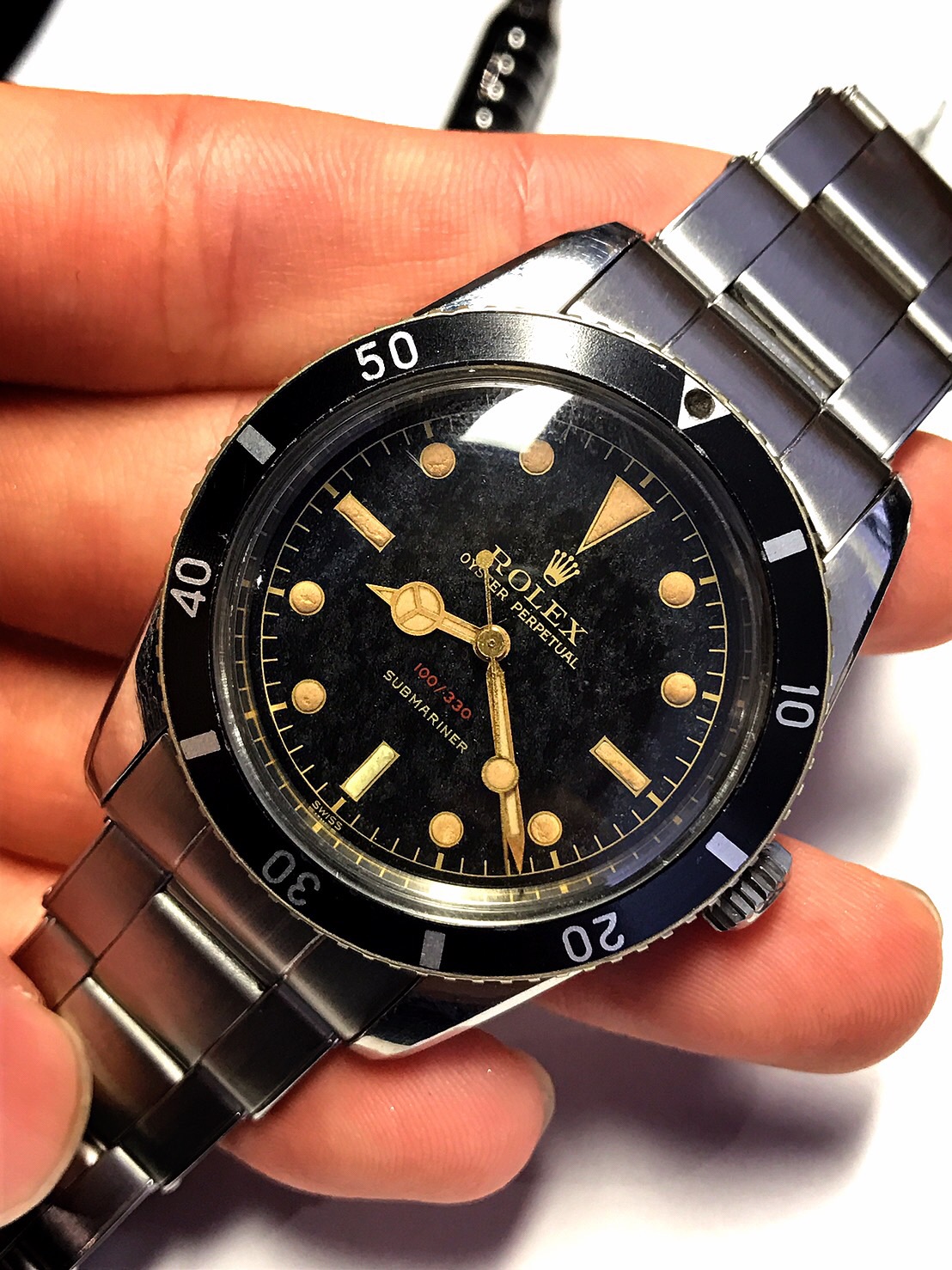 Rolex SUBMARINER ref.6536/8   Circa 1955
Movement No: 570'080
Case No: 89'348
SOLD: 187,000 USD
It's another one. The one on the left is a 4Liner Ref.5508. They feel very different with or without the minutes marker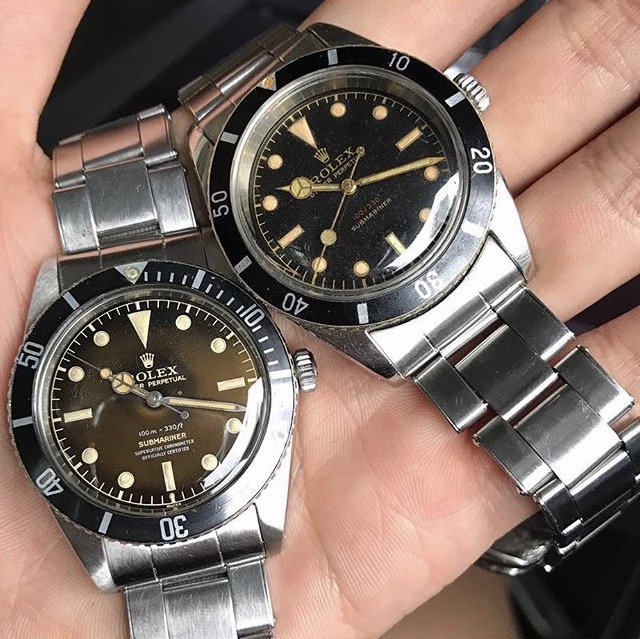 This is another example . This no minutes marker bezel has mint condition.