Shown this way, the black and silver look really attractive when setting up both side-by-side.Hoever, I definitely prefer black. The condition of both is insane.
In theory, it's also been said the SOLO dial was Ref.6238/6239, but the basic Ref.6240 was placed on the current market. Of course, if it is Ref.6240 is not reason alone to mark as SOLO giving it a good serial number. Looking for one is really difficult and requires a great amount of skill. The MK0 pusher is also really tough to locate as well.
Therefore, that is why when looking at the real thing it is easy to imagine the difficulties that lead to its final form, and why it packs such a punch.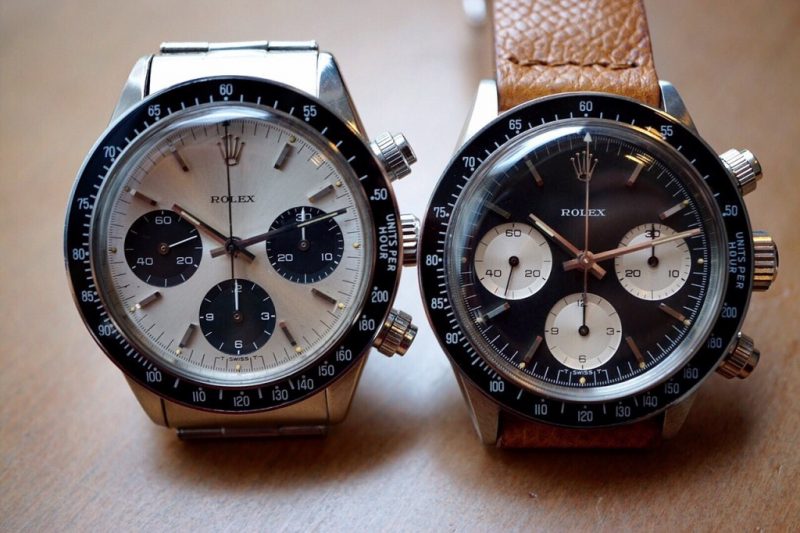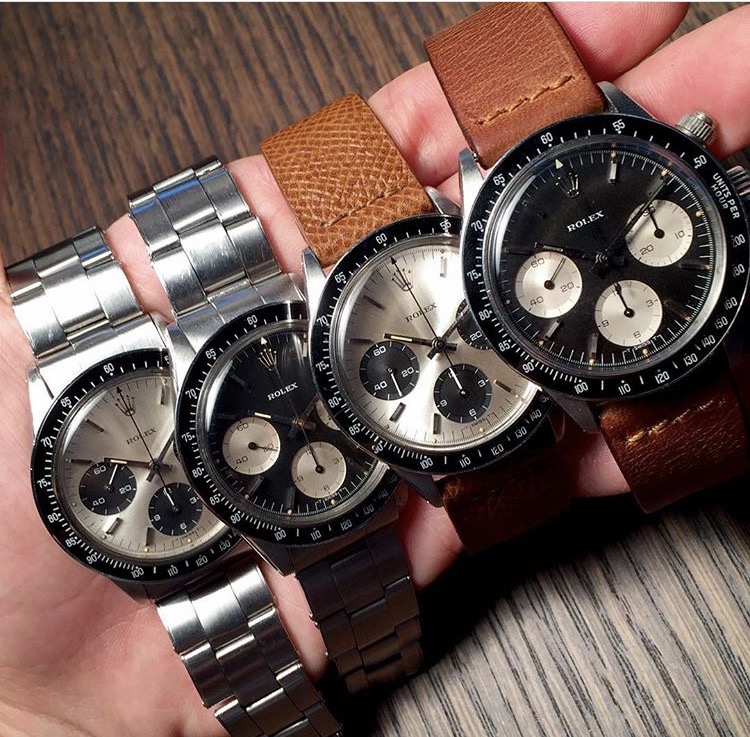 Speaking of 6240 solo, there were a great article by Ben at Hodinkee on Ref.6240 SOLO.
Summarising the main points, "the theory that the original SOLO dial comes from an early Ref.6239 is correct, but the trend in the current market is moving towards an early Ref.6240 also makes it the best. The value has also followed this sort of move without contradicting the period. And best included in Ref.6240, since it looks so good."
Cf : hodinkee.com