Today's pic up is 6264 14K with Red Daytona at 6 nicknamed Cherry logo by collectors all over the world.
This is not only charming, it's also very rare,classic and even hard to find in the market especially in this condition bellow. The last result of cherry logo 6264 14k is CHF 341K sold by phillips auction in 2015. Apparently it's always handled about USD 300K whenever it comes up in an auction. IMHO it never goes wrong with this configuration.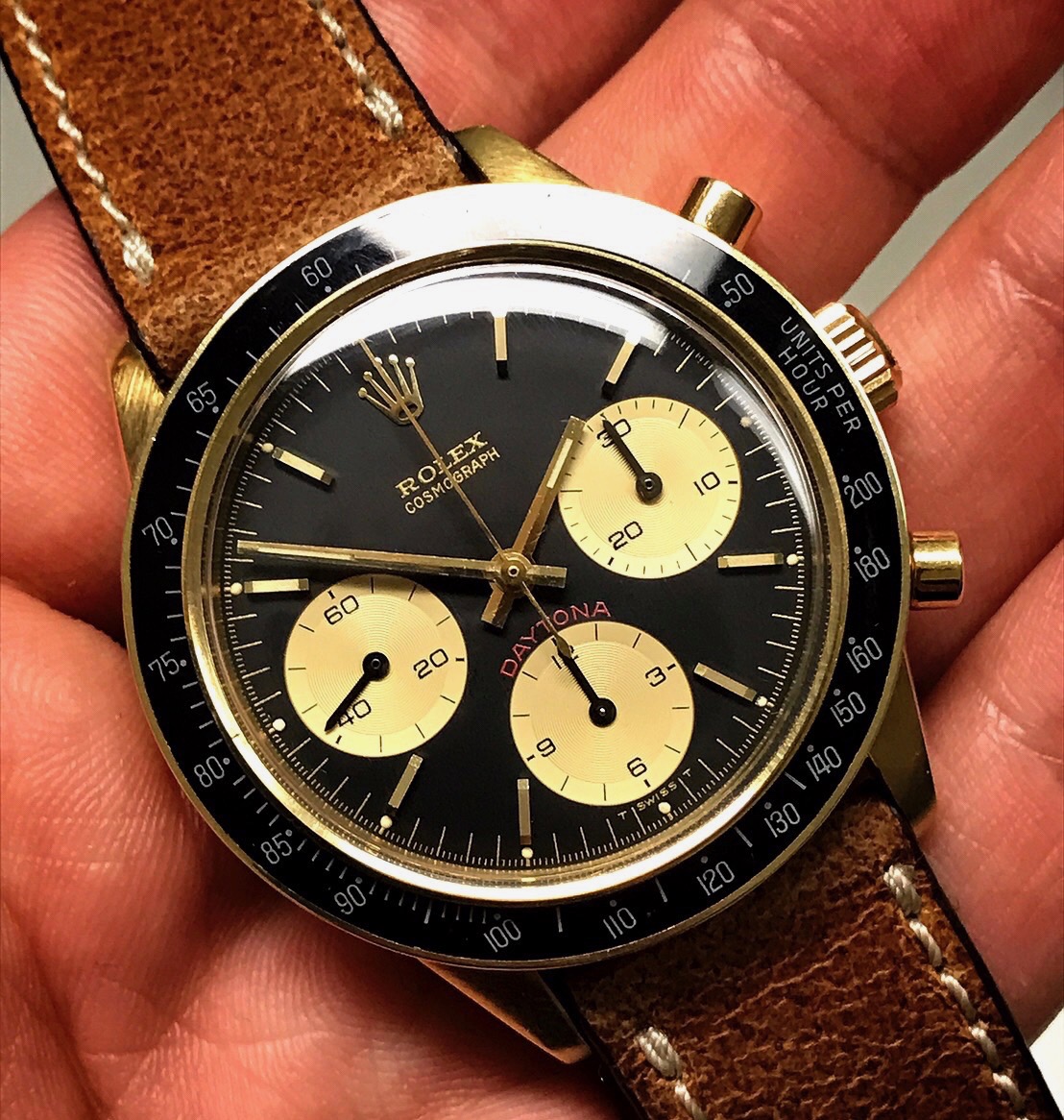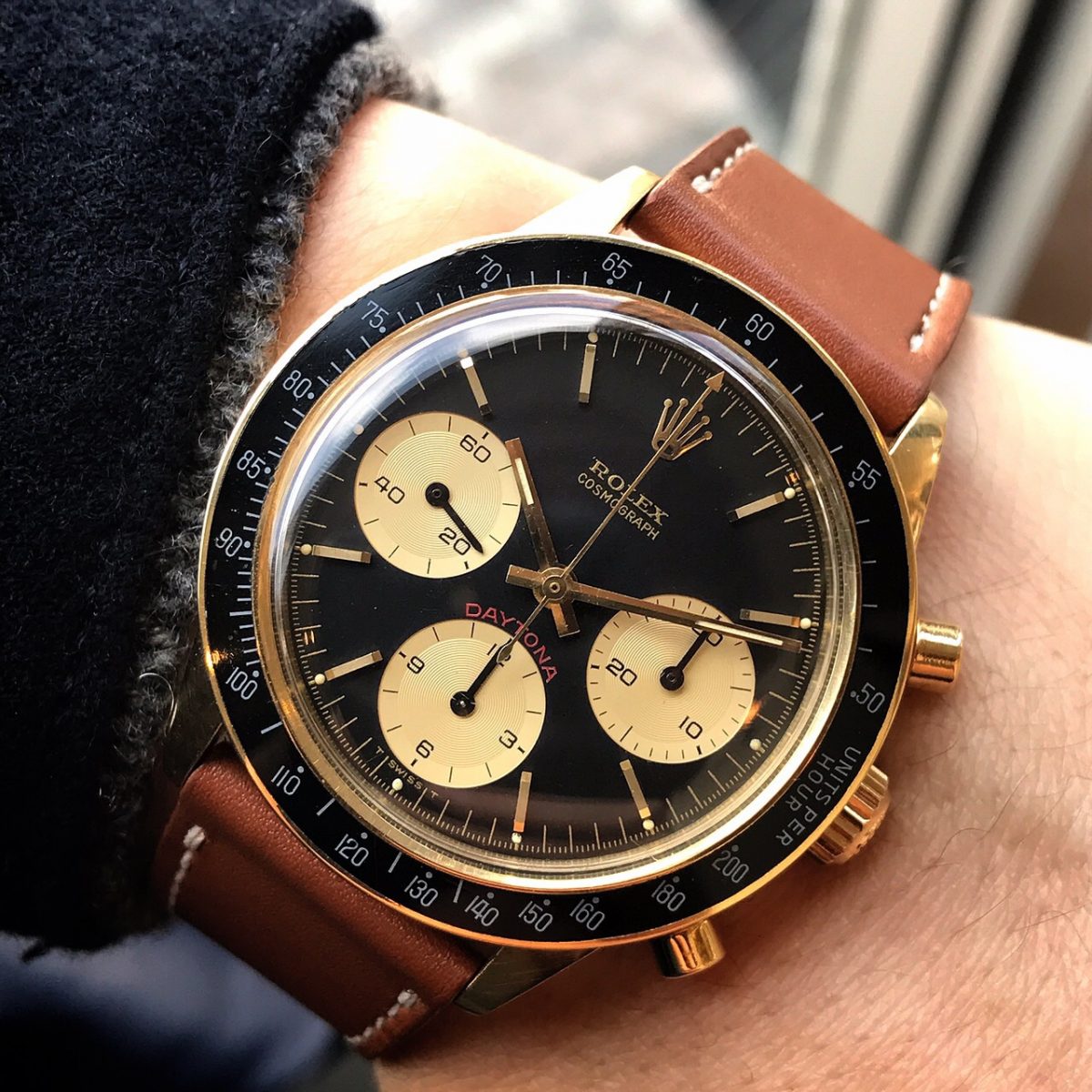 Ref.6264 YG 'Cherry Logo'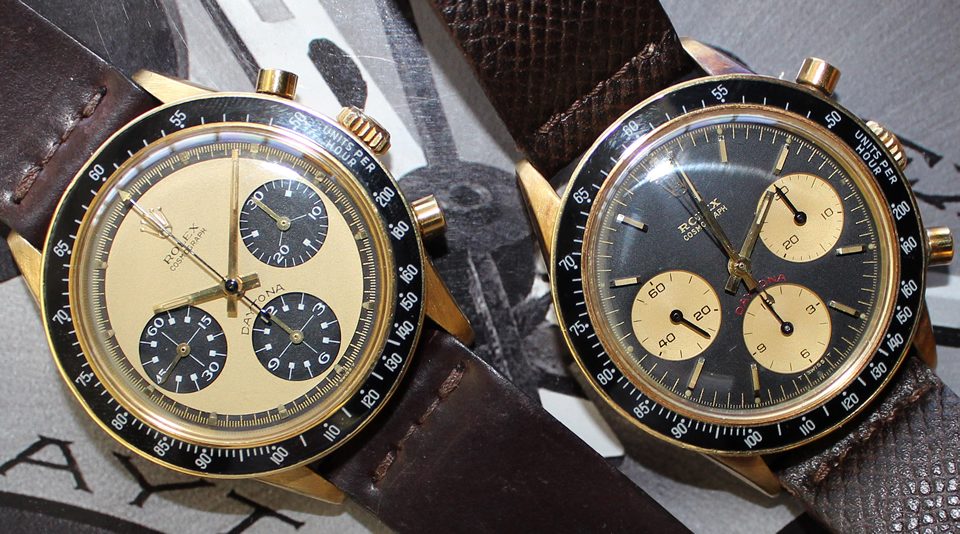 pic via matthewbaininc.com
Ref.6264 'Lemon PN' and 'Cherry Logo' models.