Vintage Watches especially vintage ROLEX continued to increase value at Phillips auction 2015 November. Here I put some interesting results for you guys to check out.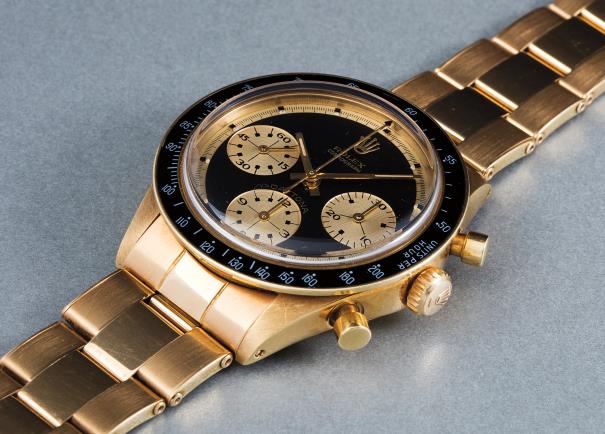 ROLEX Daytona, "Paul Newman", 6241, 18k yellow gold,  retailed by Hermes
Estimate CHF300000 – 600000(SOLD FOR 569,000CHF)
This is an 18K gold Paul Newman Rolex with black dial and a Hermes-engraved screw back.These three hands of sub-dials are gold(nomaly black).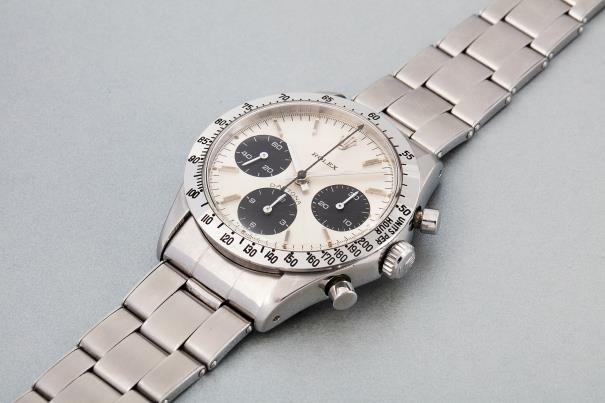 ROLEX, Daytona "Solo Rolex Quick Silver", 6239, Stainless steel, 1968
Estimate CHF250000 – 500000(SOLD FOR 509,000CHF)
1 Line"ROLEX" and Daytona logo in 6239. This is the one of only a few known as legit in the market. It hit the huge price not only because of its rarity, it's also featured on Pucci Papaleo's Daytona book.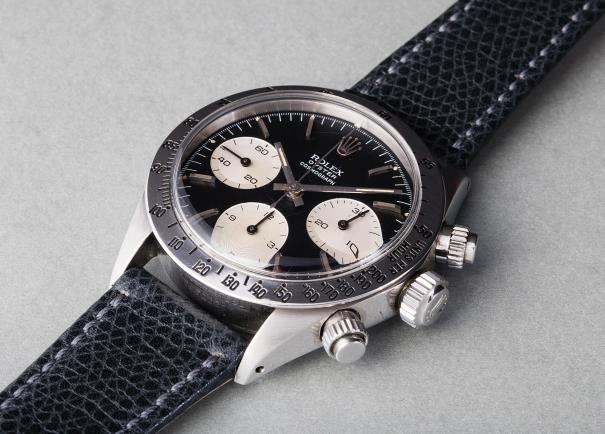 ROLEX , Oyster Cosmograph, Fuerza Aérea del Perú, 6265, Stainless steel
Estimate CHF30000 – 50000(SOLD FOR 65,000CHF)
This lot is the Peruvian army model, 6265 — In the current market, 6263 Khanjar are getting so crazy price. Maybe the same thing will happen. The Peruvian military also comes with Paul Newman 6262 in ether white or back.
all pics via phillips.com