Auction season is always exiting for all dealers and collectors but this time even more exiting since there were so many huge pieces brought by both Phillips and Christie's like 6062 Bao Dai, 6263 Lemon and 6263 green Khanjar. Those pieces were incredibly successful and indicated that the market is very safe and staying positive for next season.
As we saw the auctions, we can surely say that the current trend is definately Rolex, not Patek at all due to its old fashion style. Unbelibably Two of most expensive watches sold in auction were both Rolexs (6062 Bao Dai and 6263 Lemon).  The 6263 lemon one of only three known has become one of most expensive Daytona ever sold in auctions. This result will possibly change the value of 6264 lemon for sure. Actually that's what everyone is expecting now.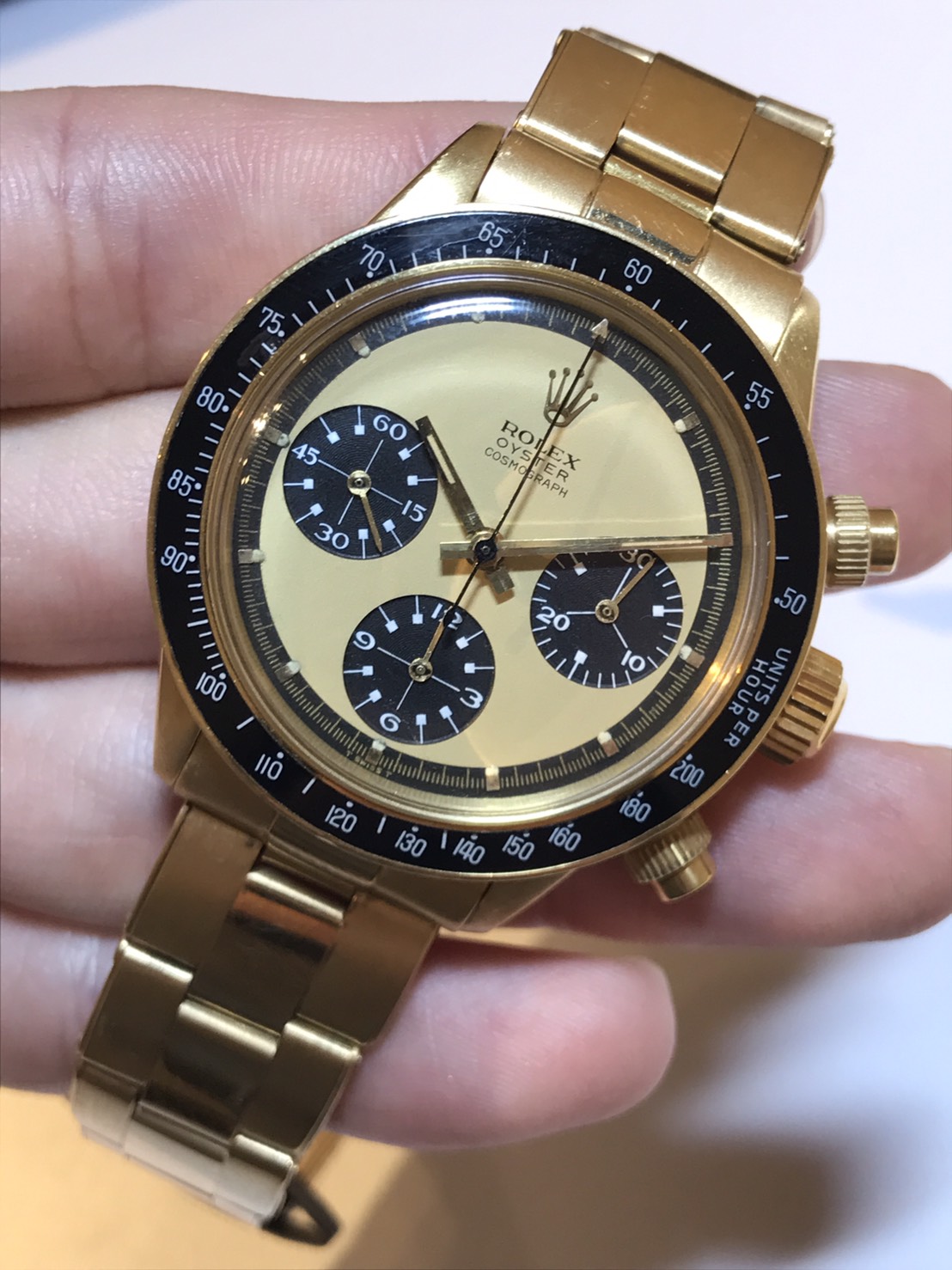 6263 PN  3,722,000 CHF
Another surprising result was the 6241JPS from Christie's auction that went for 550K. Of course the JPS Tiffany from Phillips was more expensive but it's incredible that the JPS was sold for nearly 600K even though the watch is with gold hands that got swiped from black original hands said by many knowledgeable collectors and dealers. Now we see the market focus no more quality and this trend will continue for sure.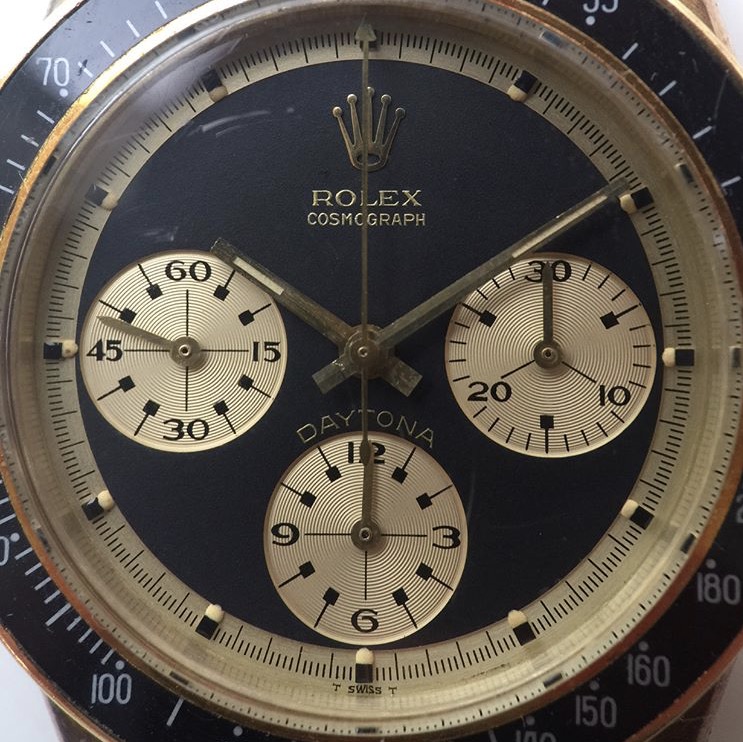 6241 JPS  556,000 CHF
pic via Instagram/ho_z_y
Up to expectation, the 6263 green khanjar made a also good result. Obviously Christie's did a good job to show the provenances of this watch by bringing an original owner to the auction that let everyone bid on the watch with confidence.  You know what I'm guessing what's gonna happen next ? I think if a 6263 black khanjar comes up for a auction,  it'll be over 1mil USD that is highly possible and everyone is probably waiting for it.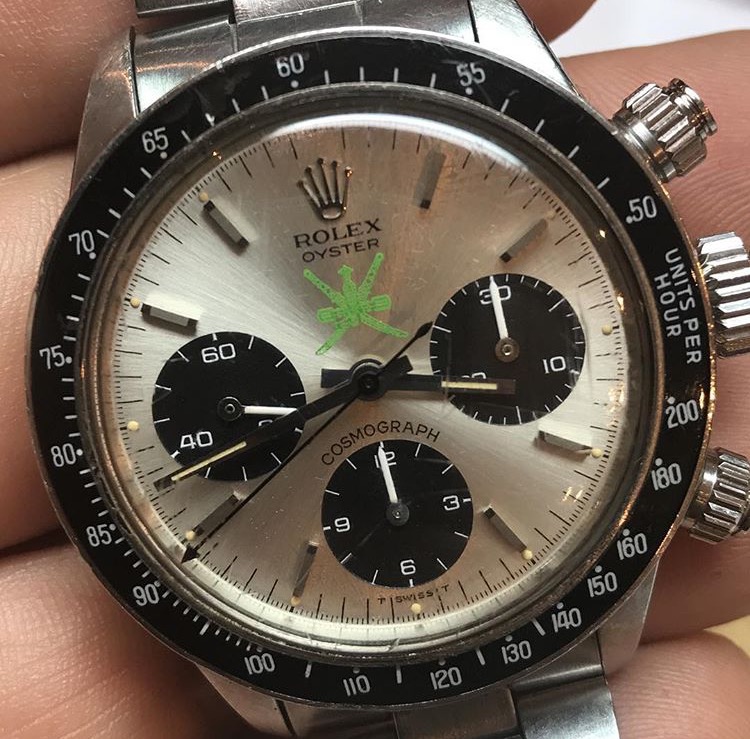 6263 GreenKhanjar  727,500 CHF
pic via Instagram/robrio73
the Daytonas from auctions  are not only the successful watches in the auction. Here we should't forget that the Milgauss 6543 made an impact. All in 271K is very fair for the rarity and beauty of this watch. overall good condition.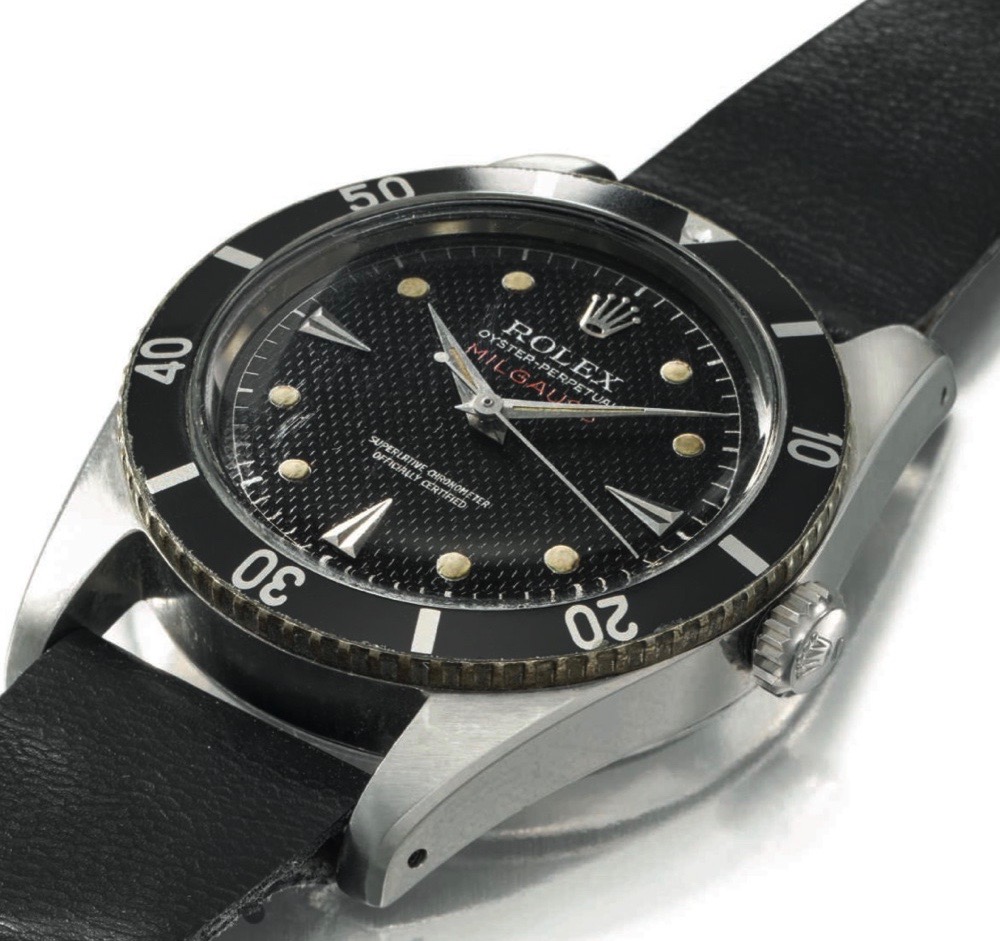 6543 MILGAUSS  271,500CHF
Back to our favorite watch daytona, their prices are very stables as same as before due to the fact that its popularity and collectors demand completely match. Actually there were 7 PNs in the Rolex afternoon. Each conditions and qualities are surely different but their price range is predictable unless condition is super crazy like the 6264 sold for over CHF 300K. Unfortunately the 6263 RCO was unsold because of relume dial with all replaced parts except its super rare early case.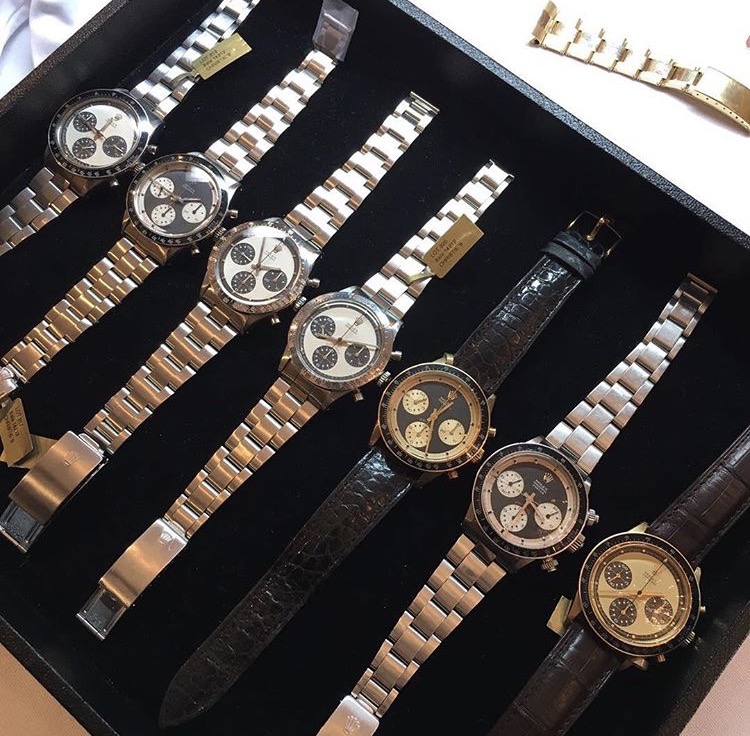 7 PaulNwemans in Christie's
Pic via Instagram/christieswatches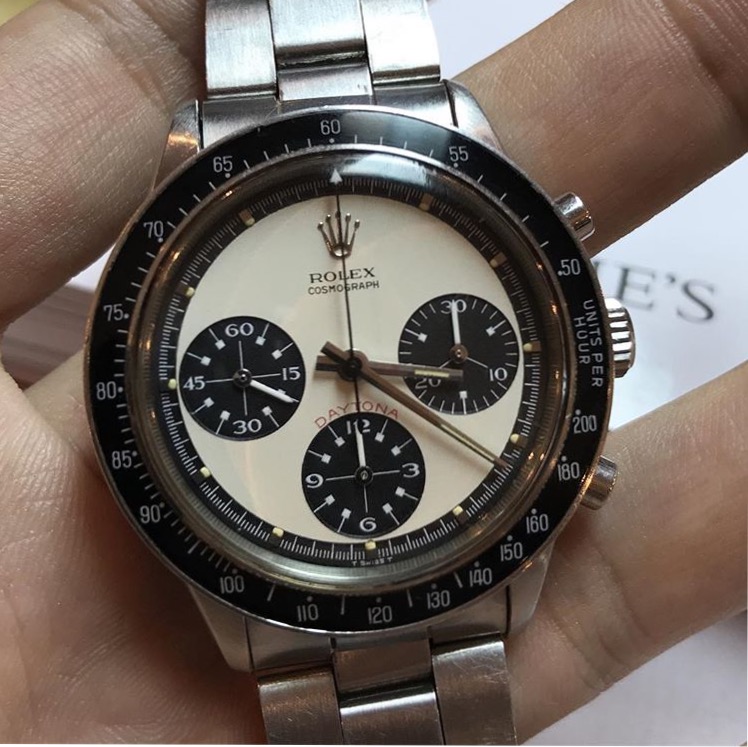 6264 PN panda 307,000CHF
Pic via Instagram/anciennewatches
Let's also talk about one more interesting watch to share with you guys. Looks like the current trend accepts 6240 with PN dial as long as serial is correct. The thing is we can't deny this piece is not good since the period of dial and manufacturer process were overlapping. Anyway it went for CHF 185K.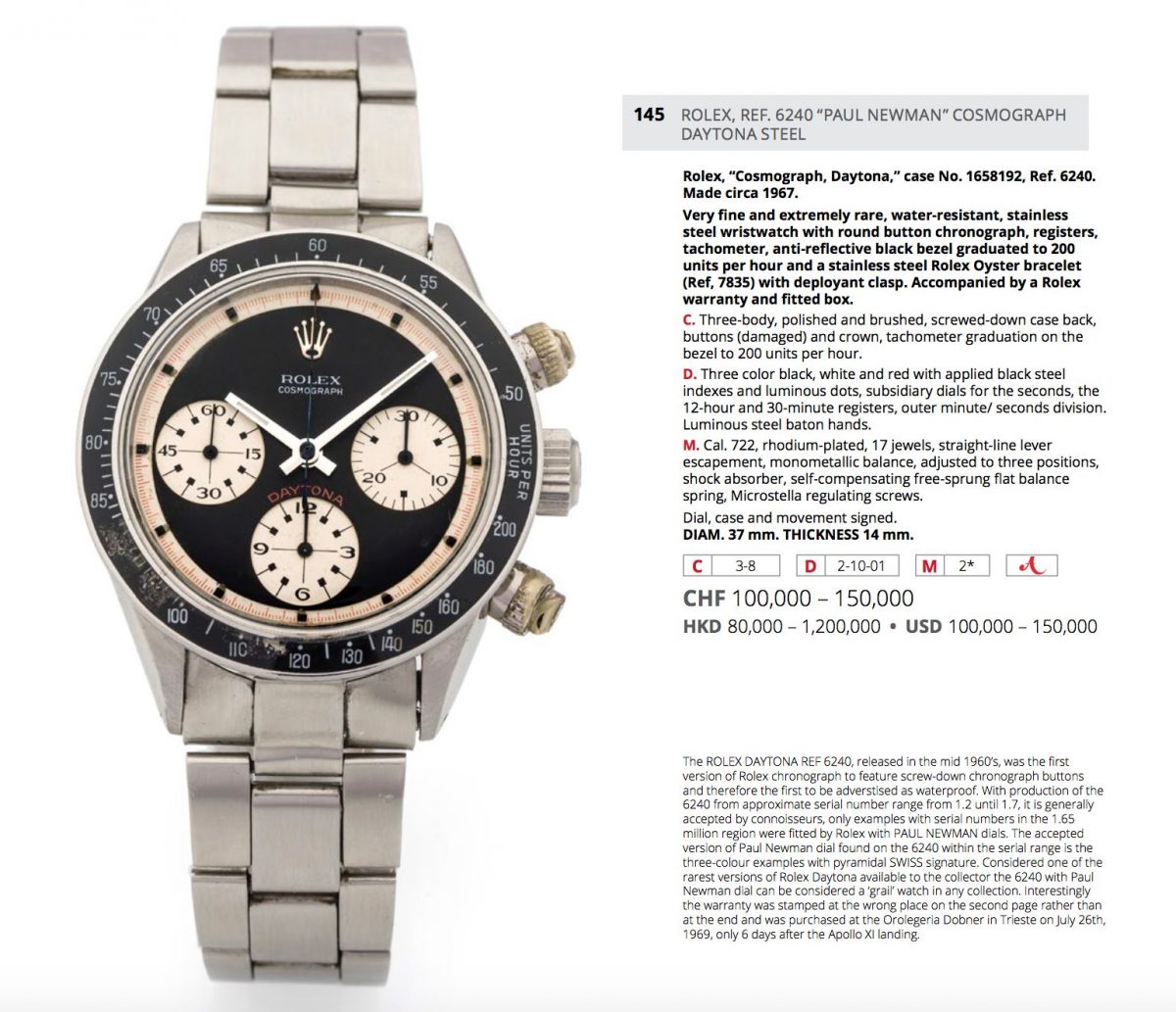 6240 PN  185,000CHF
Next one is one of best gold Daytona sold by Phillips. Maybe some people don't realize why it went so high. Here's reason! The history of this watch is clear. First It was sold in "Lesson one" auction for crazy price back in 2013. Second it's featured in Daytona ultimate book published by Pucci Papaleo. now it make more sense why it is so valuable.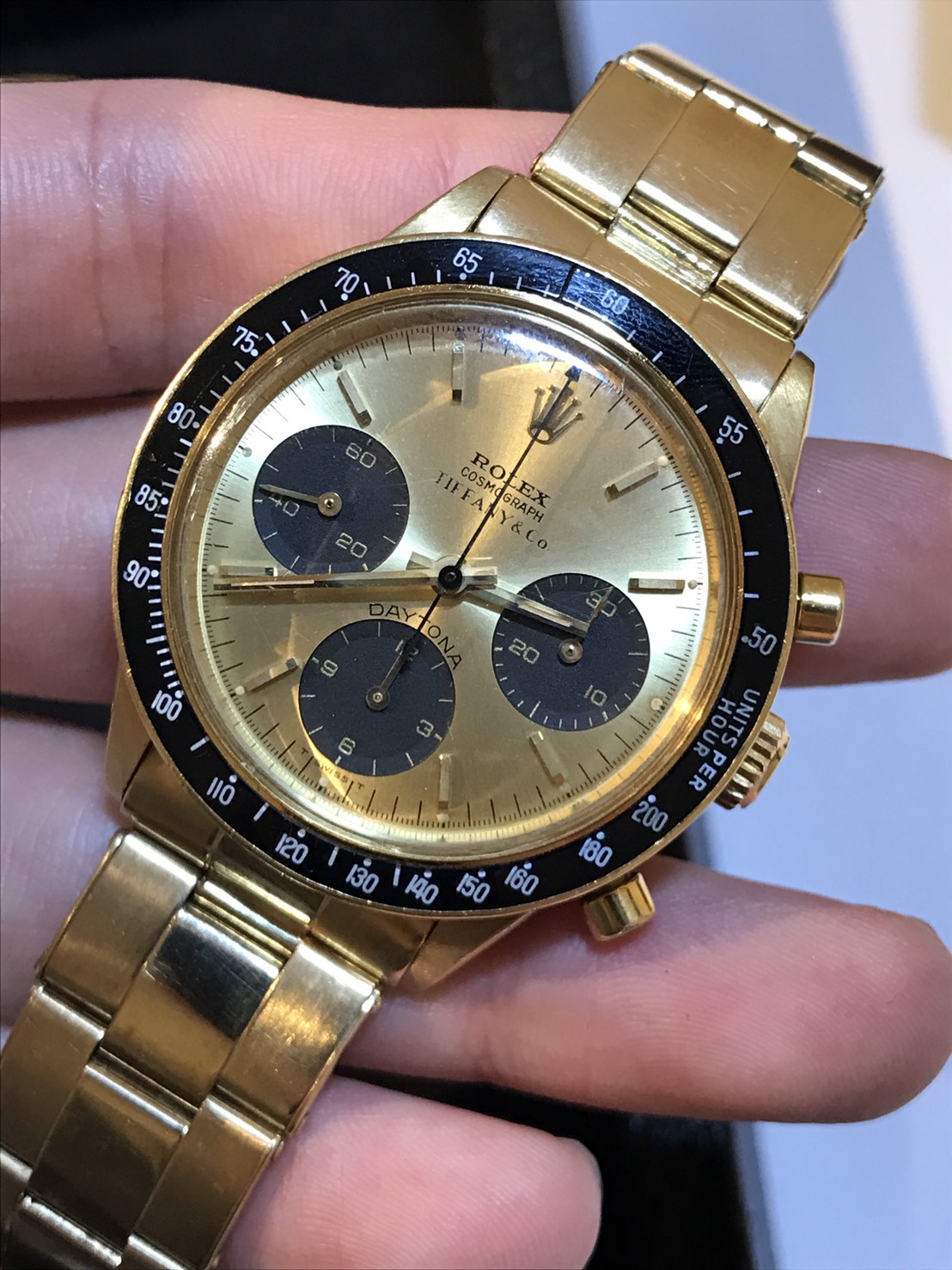 6264 YG TIFFANY 430,000CHF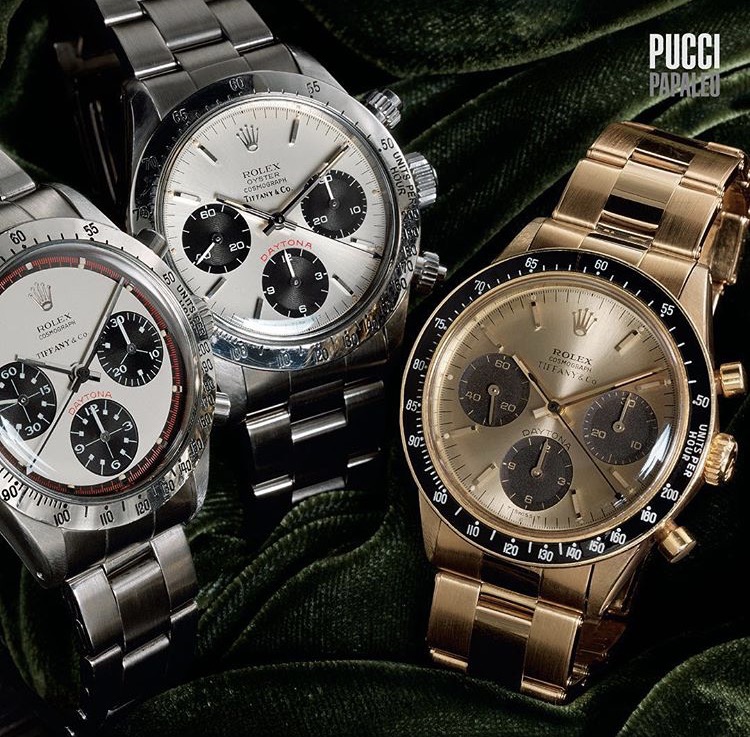 Pic via Instagram/puccipapaleo
Lastly let's bring some results of Patek. I felt that old fashion watches like 5004, 3970 and other modern Patek is obsolete. Of course the price of 2499 and 5970 were not random at all but I still think it's been a bit weak compared to the past. I just pick strong results of Patek below. maybe this fashion style like with Diamond is influenced by Italian strong dealers like they wear this kind of watches so often and show them on IG.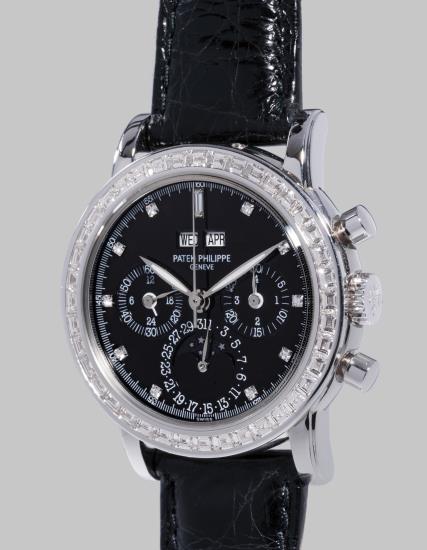 Patek 3990P 250,000CHF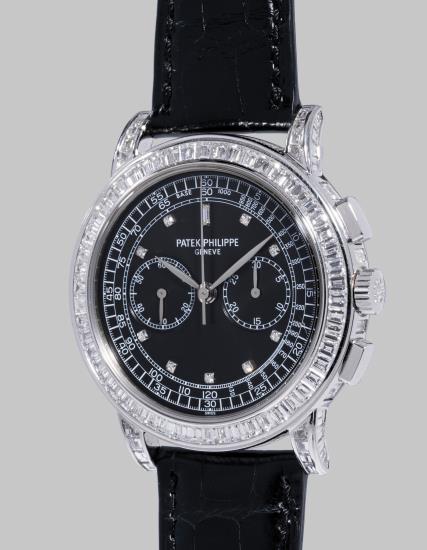 Patek 5071  310,000CHF
Overall I'm thinking that market is very positive and contentious. Maybe good for you to move on something now as market will be always active after auctions.