For daytona lover, what i'm gonna introduce today is one of most correctible vintage Rolex called 'Double-Swiss underline'. This is only white non pn dial ever produced by Rolex said by collectors.
At the 6 o'clock position 'SWISS' is written twice. second one located under the first SWISS is sometimes hard to see from pictures as it always hides. Unlike this white double swiss non pn dial material of black dial underline double swiss is the same as other normal Daytonas, what's so difference btw these to dials are white dial has a matte finish, that is slightly whitish in colour and quite special.
There are roughly two types with and without an underline, and the type with underline is commonly referred to as 'Double-Swiss Underline'.
I still like the distinctive matte white finish of the white dial. Black is also cool enough since the look of it does not change.
These photos are invaluable. The watch on the right is a Brown Eyes Underline Double Swiss. Left is a Double Swiss.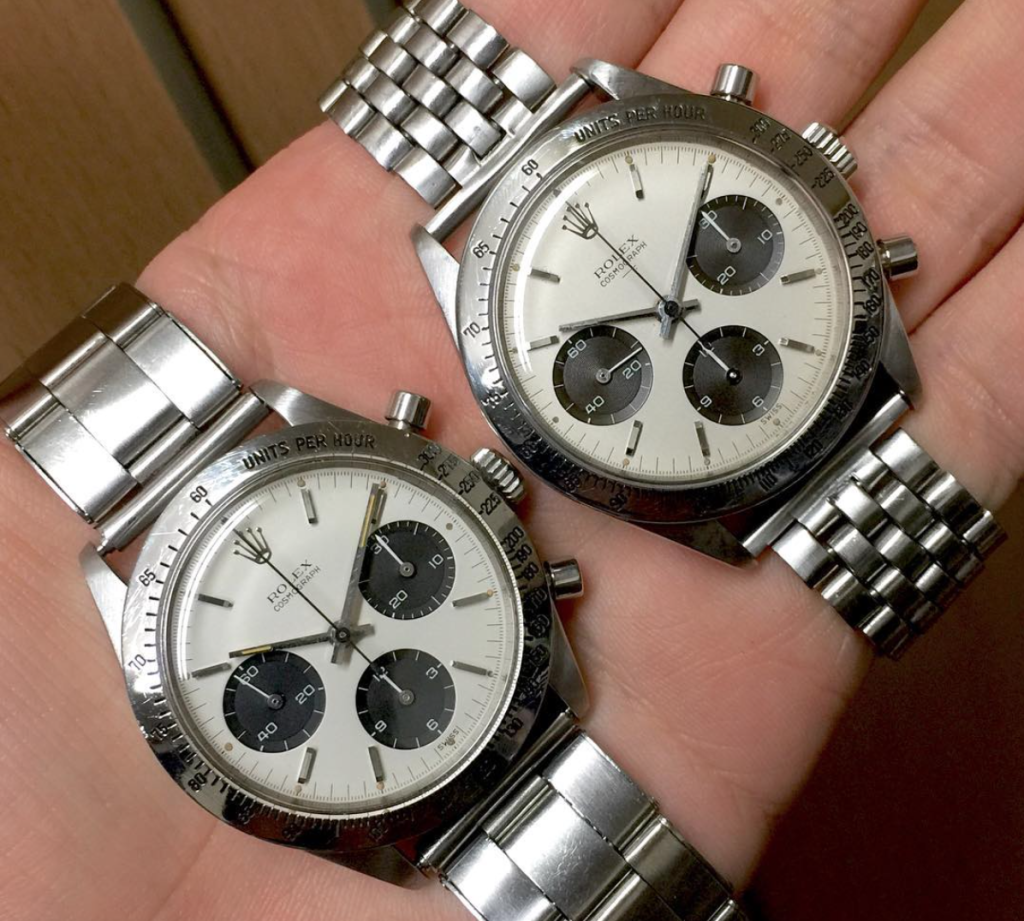 Yet even following how auctions develop, it is clear non-PN Daytonas are hot right now and will probably continue being more attractive as time goes by.
Of course the PN's popularity does't change at all but I guess these will be greater attention as committed collectors search high and low for rare models.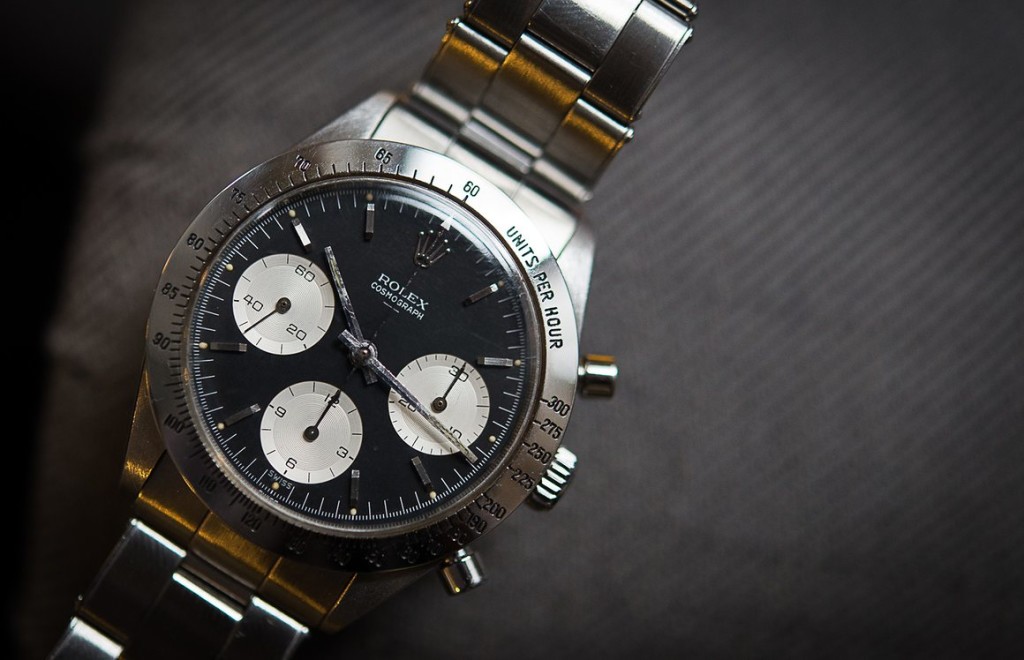 pic via hodinkee
Speaking of DoubleSwiss 6239 , There was perfect lot in PHILLIPS Geneva 2016 FW.
Clearly evaluations of rare non-PN are on the up, and this Ref. 6239 Tropical Underline Double Swiss already has an estimate between 100,000–200,000 CHF(SOLD 310K CHF), and valued higher than the white PN Ref. 6262 (70-120,000 CHF) on show at the same time.
Of course, its auction history has been gathered and the condition of the piece examined, with a 0.9x serial case, long hour hand, dial, and brown in-dial and, but even still, it certainly focuses on the fact that there only being a few of these that remain.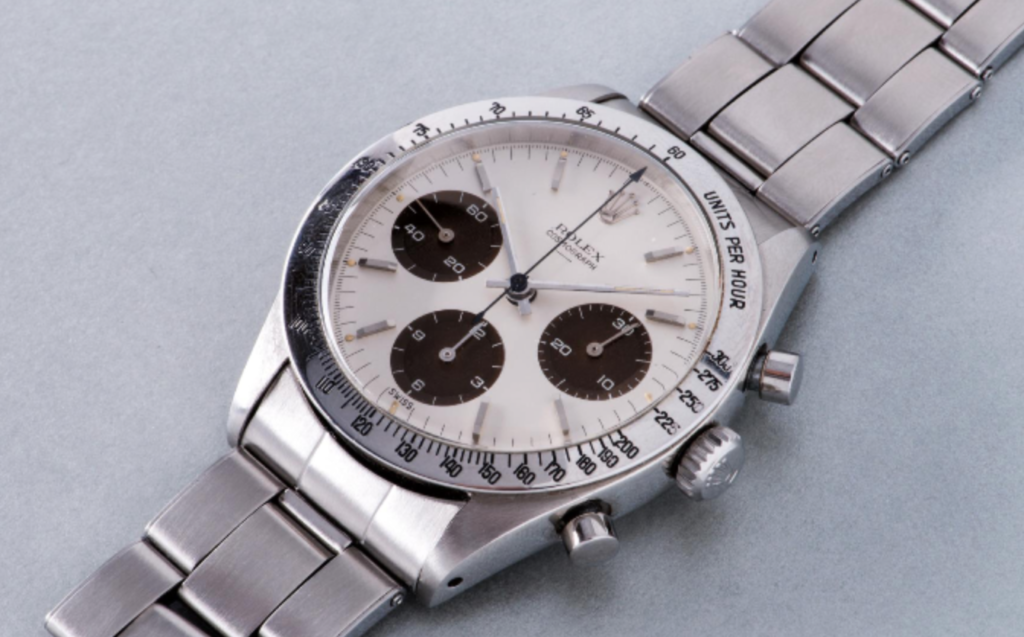 ROLEX Ref. 6239, Case No: 923'192
Underline Double Swiss with tropical subsidiary dials
Estimate:100,000 – 200,000 CHF(SOLD 310,000CHF)